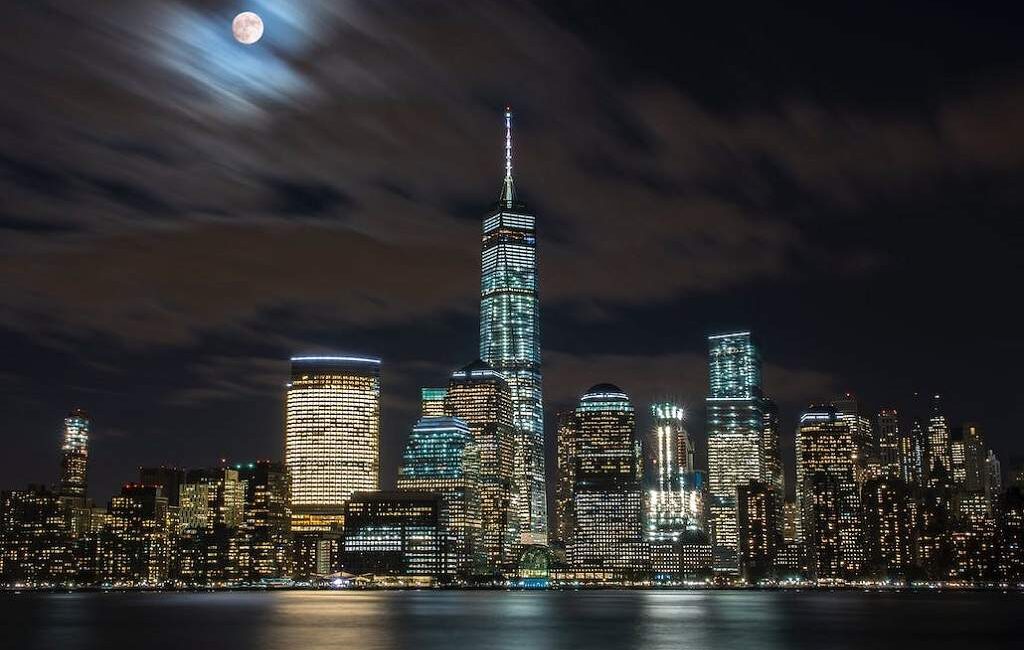 Hey there, fellow traveler!
Have you ever dreamed of exploring New York City, but feel like you just don't have the time? Well, let me tell you, my friend, even a quick 48-hour whirl can give you a taste of that Big Apple magic. Yep, you heard it right! In just two days, you can experience a slice of everything NYC has to offer, from its iconic skyline to its vibrant, bustling streetscape.
New York City, a sparkling gem known for its five diverse boroughs (Manhattan, The Bronx, Brooklyn, Queens, and Staten Island), is the most populous city in the United States. You might be thinking, "Can one really 'do' NYC justice in just 2 days?" I get it, buddy. Two days might sound tight, but with a well-planned itinerary, you can certainly get a flavor of its urban buzz and cultural vibrancy.
Our journey will kick start at Central Park, where Mother Nature and city life blend in the most brilliant way. You'll find locals, tourists, artists, musicians – all reclaiming their moment of peace amidst the city hustle. Talk about escaping the concrete jungle!
By high noon, we'll be headed to Times Square, Manhattan's beating heart that never sleeps. Dive into a world of towering billboards, dazzling megastores, Broadway shows, and more. And if you're lucky, you might just catch a free outdoor concert as well!
Then, we'll make our way toward downtown to explore the remarkable heritage and resilience demonstrated at the 9/11 Memorial. If architectural marvels are what float your boat, the Brooklyn Bridge awaits – a stunningly photogenic spot that offers breath-taking city views.
Each attraction gushes with its own fascinating tales, cultural richness, and food scenes extraordinaire. This guide will delve right into all of it and more. We'll weave our way through this city of dreams, sampling mouth-watering bites (think pizza, hot dogs, and those world-famous bagels!) and exploring the city's pulsating nightlife. After all, what's a NYC trip without tasting its flavours and tapping feet to its hip-hop beats?
We'll chat about transport, accommodation, must-try eats, and throw in a bunch of priceless insider tips. Our ultimate goal? Making your NYC adventure as smooth, fun, and memorable as possible. With the right guide (yours truly!), and two free days, you'll be amazed at how much ground you can cover.
Ready to experience New York City in a New York Minute? Buckle up, friend. This is gonna be one heck of a ride – exhilarating, enlightening, and absolutely extraordinary! Let's unravel the magic of NYC – together, in just 48 hours!
Maneuvering Manhattan Magic: NYC in 2 Days – Day 1
Hello adventurer! Buckle up, we're setting off on an epic journey – exploring New York City in 2 days. Intrigued? You should be! Let's jump right in with our first flavor-packed day in Manhattan and Midtown!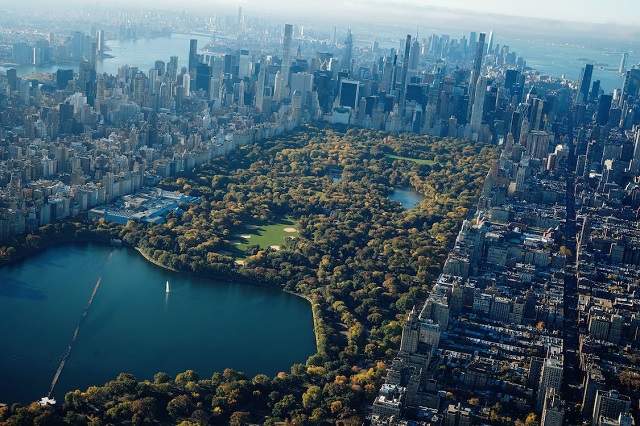 Morning: Central Park Uncovered
Think New York, think Central Park. Spanning 843 acres, this lush green oasis in the Manhattan mayhem is not just 'a park'. It's an artful blend of nature and city charm, a towering symbol of urban design genius. Designed by Frederick Law Olmsted and Calvert Vaux in the mid-19th century, Central Park is the place to breathe in some fresh air alongside the locals in the know.
From the carriage horses clip-clopping by, to the sea of yellow cabs just beyond the trees, everything here screams 'New York,' loud and clear. The key spots? Don't miss:
Bethesda Terrace & Fountain: An elegant, two-level terrace with the iconic 'Angel of Waters' fountain as its highlight.
Bow Bridge: Photogenic? You bet! Century-and-half old, this cast-iron bridge paints the classic Central Park vacation snapshot.
The Mall: Known for its cathedral-like canopy of Elm trees, this pedestrian pathway will lead you straight from the hustle-bustle to tranquility.
Afternoon: Times Square, Rockefeller & Shopping!
From quiet morning strolls, jump right into the heart of NYC hustle – Times Square! Countless flickering neon billboards, Broadway shows, and let's not forget 'Red Stairs' – the 'Crossroads of the World' lives up to the hype. Be sure to check out:
High-energy billboards: Big, colorful and energy-infusing, these are more than JUST ads!
Broadway shows: When in Times Square, catch a matinee – it's an unforgettable experience.
Hungry? From quick bites to classy dining, Times Square's got it covered. Try the food trucks for a quick, tasty bite!
Next, we saunter off over to nearby Rockefeller Center. This massive complex speaks volumes about the city's architectural heritage. The 'Top of the Rock' observation deck boasts jaw-dropping city views, NBC Studios teem with broadcasting history, and 'The Rink' offers the wildly-popular winter skating experience.
Right around the corner, the majestic St. Patrick's Cathedral stands tall amid 5th Ave's designer stores. After marveling at the Cathedral's gothic revival architecture, indulge in some retail therapy. Saks Fifth Avenue, Bergdorf Goodman – the finest of NYC waits for you!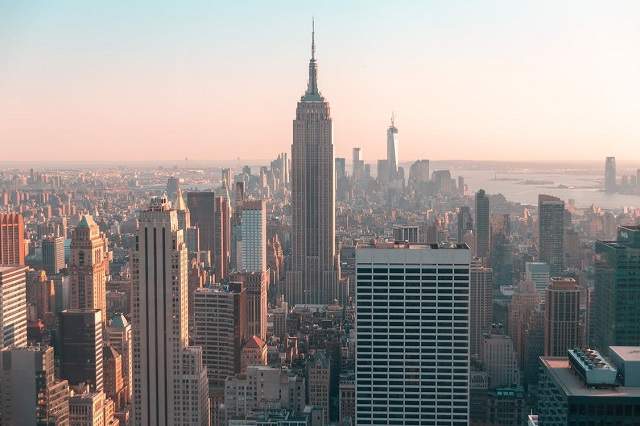 Evening: Empire State Building
As the day draws to a close, where better to bid goodbye than atop the iconic Empire State Building? Ride up to the 86th floor Observation Deck. It's a sensation unlike any other – the city lights shimmering and sprawling out under your gaze. As day turns into night, there's no better place to embrace the city's magic.
NYC in 2 days? It's a tall order but with the right plan, it's a fantastic adventure! Roll up your sleeves and lace up those walking shoes, we have loads more to discover tomorrow. Ready for day 2? I bet you are! Until then, soak in the NYC magic and rest up for another packed day of exploration!
Zooming Through Downtown and Bopping in Brooklyn: NYC in 2 Days – Day 2
Ready to dive into our second day of conquering New York City in 2 days? We've got a roster full of downtown delights and a Brooklyn rendezvous planned for you. So, let's put on our walking shoes, and go discover the city that never sleeps!
Morning: Remembrance and Bull Markets
We begin our day by paying our respects at the deeply moving 9/11 Memorial & Museum. Embodying the narrative of loss, compassion, and recovery, it stands right where the original Twin Towers used to be. Planning your visit? Allocate at least two hours to absorb the stories of heroism and resilience encapsulated here – it's time well spent, trust me.
Then, it's onward to the financial heartbeat of the world – Wall Street. Here, skyscrapers reflect our ambition, and the infamous Charging Bull stands as a symbol of market optimism. Pro tip: Beat the crowds, go early.
Afternoon: Brooklyn, Here We Come
Next, it's time to embark on a true New York experience, crossing the iconic Brooklyn Bridge. Offering gorgeous views of the Manhattan skyline, it's also a testament to architectural genius. Don't rush here, stroll leisurely and enjoy the breathtaking view.
Once across, welcome to DUMBO (Down Under the Manhattan Bridge Overpass). Trendy and artistic, it's brimming with cute boutiques, exciting galleries, and funky graffiti. Don't know where to start? Try the giant Time Out Market, it's a foodie's paradise!
Then, take a breather at the Brooklyn Bridge Park, right by the water. With stunning skyline views and abundant green space, it's perfect for some downtime. Be sure to check out Jane's Carousel, a beautifully restored vintage ride that makes for an Instagram-worthy shot.
Evening: Lady Liberty Waits
To wind up this dizzying whirl through NYC, we head to the Staten Island Ferry. More than just a commute, it's your scenic gateway to incredible views of the Statue of Liberty and the city skyline, especially at sunset.
So, you're likely wondering, "what's the best time to board the Staten Island Ferry?" I suggest late afternoon to catch a glorious sunset backdrop for Lady Liberty herself. Besides, it's absolutely FREE. Yes, an unbeatable deal in a city famed for its high costs.
And there you have it, explorer! New York City unravelled in just 48 hours. Scenic parks, towering monuments, cultural crossroads, trendy neighborhoods – we've covered heaps, don't you think? But remember, this city always has more to offer. My biggest tip? Come back soon and discover New York City again, and again. Till then, keep that explorer's spirit alive, dear friend!
A Gastronomic Adventure: Diving into NYC's Food Scene
Sure, we've seen NYC's landmarks, but now, let's get a bite of the Big Apple in a whole different way. Two days are just enough to tantalize your tastebuds with some quintessential NYC cuisine. Ready to dive in? Grab your fork (or your pizza slice) and let's go!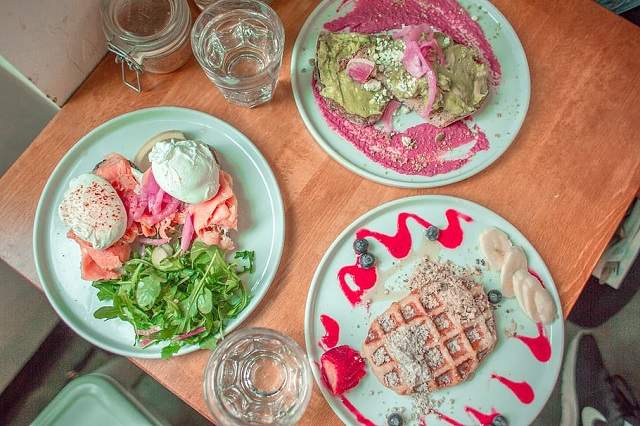 Classic NYC Bites
Pizza
No New York visit is complete without a generous slice of its iconic pizza. Thin, crispy crust glistening with a simple tomato sauce and a layer of molten cheese – sounds enticing, right? What's the trick? It's all in the hand-tossed dough and the city's water, which is said to contribute to that unique New York pizza flavor. That's a Gotham City secret for you!
Bagels
Next up, the classic New York bagel! Chewy, soft, and perfectly round, these little dough rings have a cult status in the city. How to enjoy them like a true New Yorker? Slather on some cream cheese and lox for a breakfast of champions.
Deli Sandwiches
Let's not forget about those hearty deli sandwiches, especially 'The Reuben'. Layers of corned beef, Swiss cheese, sauerkraut, and Russian dressing nestled between rye bread – it's a deli delight you simply cannot resist.
Must-Visit Food Spots
Time to put these dishes on your map! Here are my personal favorite spots, where the food is as unforgettable as the dining experiences:
Prince Street Pizza: Famous for their 'SoHo Squares', this tiny eatery in SoHo serves up spicy pepperoni pizza worth queuing for.
Katz's Delicatessen: Step into New York's past at this Lower East Side institution. Their towering pastrami sandwiches are legendary. Leave your calorie-counter at home for this visit!
Absolute Bagels: This Upper West Side gem is bagel paradise. Ask for a warm sesame bagel loaded with cream cheese. You can thank me later!
Stepping into the diverse and vibrant food scene of New York City is an essential part of a 'New York City in 2 days' adventure. It is also a truly delectable way to understand the cultural heritage of this magnificent city. So, fuel up, explore, and devour to your heart's content! After all, in New York City, you're never more than a block away from your next great meal. Enjoy, fellow foodie explorers!
Unwrapping NYC Tips: Your Guide to Getting the Most Out of New York City in 2 Days
With a hodgepodge of swirling energy, endless sightseeing, and delicious food, New York is a city like no other. But, conquering the Big Apple in just 2 days? That requires some insider tips and tricks. Let me lend a hand with a couple of helpful pointers to help you maximize your NYC experience!
Hassle-Free Travel in NYC
Firstly, remember that NYC is best explored on foot. But, with attractions scattered wide, you'll also befriend public transportation pretty quickly. Here's the scoop:
Riding the Subway
NYC's subway system is the quickest and most convenient way to cover long distances. A bit daunting at first but really easy once you get the hang of it. For $2.75, you can travel anywhere within the city. Buying a MetroCard? Opt for the pay-per-ride option for flexibility.
Hopping On and Off Buses
While slower than the subway, buses are perfect when you're not in a rush and want to catch city views on the move. Getting a bus can be as straightforward as flagging it down at the nearest signposted stop.
Money-Saving Tips for NYC Traveling
Getting the most out of NYC isn't about splashing cash left and right. A savvy traveler can enjoy the city on a budget, too!
Sightseeing Passes
For the sightseers, consider getting a CityPASS or New York Pass. These offer entry to multiple attractions for a flat fee. Make a list of places you want to visit and do the math. These passes can offer significant savings if your itinerary aligns with their offerings.
Budget Dining & Free Activities
Dig into NYC's culinary landscape without breaking the bank. Try local street food or pick up a fresh bagel for breakfast. Keep an eye out for food trucks, they are affordable and offer a variety of delectable options.
Planning some free activities can help balance your budget, too! Walk across Brooklyn Bridge, catch sunset views from Staten Island Ferry, or just relax in Central Park. All totally free and thoroughly enjoyable!
With these tips in your pocket, conquering New York City in 2 days should be a breeze. Remember that this city is all about the energy and vibe. So, embrace the hustle and bustle, soak up the sights, and relish the city's palate-pleasing delights. Above all, enjoy every minute of your trip, because every NYC moment is a story in its own right. Happy traveling, my fellow explorer!
Finding Your Perfect Sleep Spot: NYC Accommodation Tips & Picks
Hey there, fellow traveler! So, you're ready to embark on a fantastic 2-day adventure in the Big Apple. That's awesome! But first, let's find you a cozy retreat to lay your head after a day of city explorations. Picking the right neighborhood and accommodation in New York City is vital. But worry not! I'm here to help you navigate the ins and outs of NYC stays.
Popular NYC Neighborhoods for Short Stays
In a city as immense as New York, choosing where to stay can feel like picking a needle from a haystack, right? But fear not, because I've narrowed down some prime spots for you:
Manhattan: Home to most of NYC's iconic sights, Manhattan is an excellent choice for first-time visitors and those short on time. Think Times Square, Central Park, Broadway – it's all there!
Brooklyn: For a more local, artsy vibe, consider Brooklyn. Culture, culinary experiences, and amazing skyline views of Manhattan await you here.
Highlighted Hotel Picks: Budget, Mid-Range, and Luxury
Now that we've narrowed down the neighborhoods, let's find your home away from home! Here are some options for every budget:
Budget Hotels
HI New York City Hostel (Manhattan): This friendly, vibrant hostel offers excellent facilities and a great social atmosphere. A true backpacker's haven!
The Local Hostel NYC (Brooklyn): Enjoy a clean, comfortable, and inviting stay. Friendly staff and a rooftop terrace with Manhattan views make this a top budget choice.
Mid-Range Hotels
citizenM New York Times Square (Manhattan): This sleek, trendy hotel with compact yet cleverly designed rooms is perfect for a modern city break. Plus, you'll be just steps away from Times Square.
Hotel Le Jolie (Brooklyn): A chic, cozy boutique hotel in Williamsburg, offering warm service and proximity to some of Brooklyn's coolest spots.
Luxury Hotels
The Plaza Hotel (Manhattan): A New York classic! For an unforgettable, luxurious stay, immerse yourself in the splendor and opulence of this iconic hotel.
1 Hotel Brooklyn Bridge (Brooklyn): Experience Brooklyn's stylish side, complete with breathtaking Manhattan skyline views and eco-friendly touches in a modern, serene setting.
There you have it – a curated guide to help you find the perfect sleep spot during your whirlwind New York City in 2 days adventure. Remember, the neighborhood sets the tone for your experience, and the right hotel will make your stay even more magical. Here's to sweet city dreams and thrilling daytime escapades!
Sealing Your NYC Journey: Final Thoughts and Encouragements
And there you have it, my adventurous friend – your quick, jam-packed 2-day journey through New York City guide! Remember, these tips are just a starting point. The thrilling element about NYC is that it truly has something for everyone. History buffs, foodies, culture seekers, shopaholics, or simply city wanderers, this awe-inspiring city serves all!
While we've covered the top draws and budget tips, remember that every corner of the Big Apple sings its own unique tune. Whether it's the artistic murmur of Brooklyn or the posh hum of uptown Manhattan, each neighborhood offers a distinct slice of the NYC story. So, be open to deviations. After all, the best travel moments often aren't found in guidebooks, but in your personal happenstance, curiosity, and adventure!
Do you have 2 more days? Or perhaps a longer getaway to the city that never sleeps in the near future? Don't hesitate to try new itineraries, explore lesser-trod paths, and create your personal NYC narrative. Every visit will reveal a new facet, a new spark, a new love for this indomitable city.
And hey, I'd love to hear about your NYC adventure! Share your experiences, your favorite spots, or that quaint little coffee shop you stumbled upon in the West Village. Your stories might just be the nudge a fellow traveler needs to book their epic NYC getaway.
So here's my final nugget of adventure wisdom – NYC's allure is endless, and the best way to discover it is simply to dive in! Let your inner explorer roam wild, soak up the city vibes, and breathe in the NYC magic. Enjoy, my friend, because you're about to walk into one of the greatest city experiences of your life! Happy journeying!