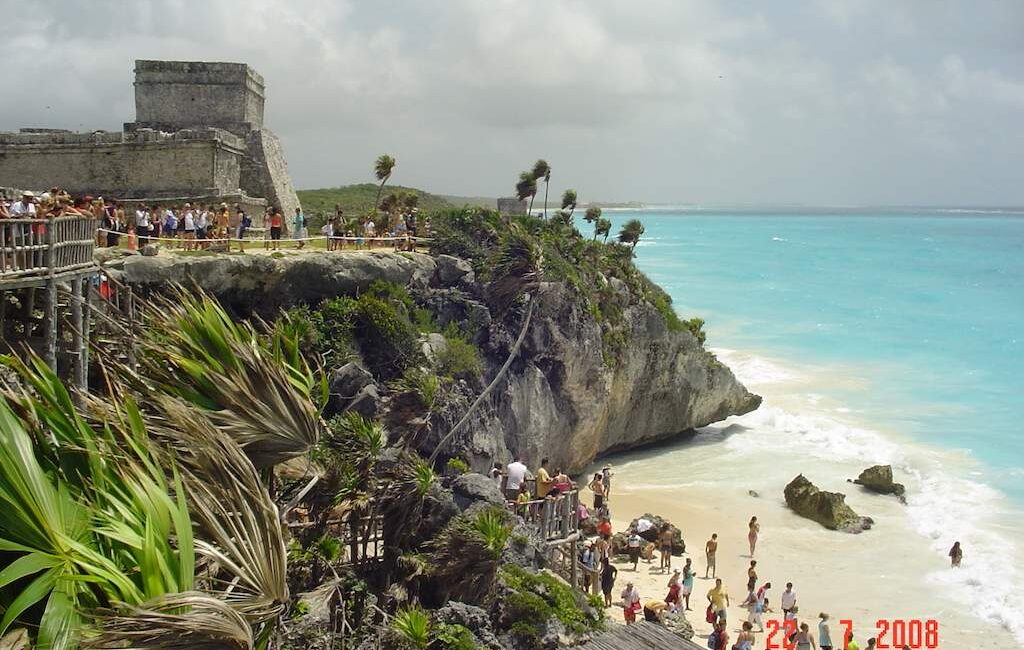 Hey there, fellow adventurers! Are you ready to embark on an unforgettable family vacation in Mexico? Look no further, because in this blog post, we're going to explore the top 10 Mexico vacation spots that are perfect for families. Whether you're seeking fun activities for the kids or exciting adventures for the whole family, Mexico has it all. From stunning beaches to ancient ruins, this diverse and enchanting country offers something for everyone.
Introduction:
Welcome, amigos! Get ready to discover the best Mexico vacation spots that will make your family trip an absolute blast. Mexico is known for its vibrant culture, rich history, and stunning natural beauty. But what sets it apart as an ideal family destination is the abundance of activities that cater to both kids and adults. So get ready to dive into crystal-clear waters, explore fascinating ruins, and create unforgettable memories with your loved ones.
Overview:
Mexico is a dream destination for families seeking an adventure-filled vacation. With its diverse landscapes, stunning beaches, and thrilling activities, there's never a dull moment in this beautiful country. From the tropical paradise of Riviera Maya to the breathtaking landscapes of Baja California Sur, every vacation spot on our list offers a unique combination of fun and excitement.
So without further ado, let's dive right into our top 10 Mexico vacation spots perfect for families!
1. Riviera Maya – A Tropical Paradise for All
The Riviera Maya, located on the Yucatan Peninsula, is a tropical paradise that offers something for everyone in the family. With its pristine beaches, vibrant coral reefs, and fascinating Mayan ruins, this destination is a must-visit. Kids can explore the underwater world through thrilling snorkeling adventures, while everyone can learn about the Mayan civilization by visiting the Tulum ruins. And don't forget to experience the wonders of the Xcaret eco-park, where you can witness dazzling performances, swim in underground rivers, and even visit a butterfly sanctuary.
2. Puerto Vallarta – Where Adventure Meets Tranquility
Nestled on Mexico's Pacific Coast, Puerto Vallarta is the perfect blend of adventure and relaxation. For thrill-seeking families, there are exciting whale-watching tours and exhilarating zip-lining adventures through the rainforest. If you prefer a more tranquil experience, you can explore the local marine life on a boat tour, indulge in delicious beachfront dining, or simply soak up the sun on the beautiful golden beaches. And while you're there, don't miss the chance to explore the vibrant cultural scene and charming old town.
3. Cabo San Lucas – Paradise Found
Welcome to paradise! Cabo San Lucas, located at the tip of the Baja California Peninsula, offers a heavenly experience for the whole family. Kids will love swimming with dolphins or taking camel rides through the desert. For adults, there's excellent golfing and snorkeling adventures in the stunning Sea of Cortez. And remember to take in the breathtaking views of the iconic Land's End rock formations while indulging in fresh seafood.
4. Cancun – A Playground of Fun
Cancun is famous for its stunning beaches and vibrant nightlife, but it's also a fantastic destination for families. Water parks like Xel-Ha and Wet'n Wild will keep the kids entertained for hours with thrilling slides and lazy rivers. For an incredible adventure, you can even swim alongside the gentle giants of the sea – whale sharks! Adults can explore the mystical world of cenotes, natural sinkholes with crystal-clear waters, or dance the night away at lively beach clubs.
5. Cozumel – Underwater Wonderland and Beyond
Welcome to Cozumel, an island paradise located off the east coast of the Yucatan Peninsula. If your family loves water activities, this is the perfect destination. Snorkelers and divers will be amazed by the vibrant coral reefs and diverse marine life. You can even visit a magical butterfly sanctuary or enjoy water sports like paddleboarding and kayaking. As the day winds down, adults can unwind in beach bars while enjoying stunning sunsets.
6. Baja California Sur – Where Nature Takes Center Stage
Baja California Sur offers a unique blend of desert landscapes, pristine beaches, and abundant wildlife. Families can release sea turtles into the wild, marvel at desert sunsets, or take a dip in natural hot springs. Whale watching is an absolute must, as Baja California Sur is home to breeding and nursing grounds for various whale species. Fishing charters and eco-tours are also popular among adults, offering a chance to explore this magnificent region.
7. Puerto Escondido – Surf, Sunshine, and Sea Turtles
Calling all surfers and beach lovers! Puerto Escondido, located on Mexico's Pacific coast, is a surfer's paradise with plenty of family-friendly activities. Kids can take surfing lessons or visit a turtle sanctuary, where they can learn about the importance of conservation. Nature lovers will enjoy exploring the nearby wildlife reserve, home to a variety of exotic species. After a day of adventure, adults can unwind in beachfront restaurants, while yoga retreats offer a chance to find inner peace.
8. San Jose del Cabo – Where History and Nature Converge
San Jose del Cabo is a historic town that combines colonial charm with stunning natural beauty. Families can embark on exciting whale-watching tours or learn the art of glass-blowing. Kids will love visiting the sea turtle hatchery and watching the adorable hatchlings make their way to the sea. Meanwhile, adults can indulge in art galleries and savor fine dining experiences. Don't forget to explore the picturesque old town with its cobbled streets and stunning architecture.
9. Guanajuato City – An Architectural and Historical Gem
Guanajuato City, located in central Mexico, is a true gem with its colorful architecture and rich history. Kids will be mesmerized by the mummy museum and will love taking a cable car ride high above the city. Adults can enjoy wine tastings and street food tours, immersing themselves in the local culture. Historical landmarks such as the Basilica of Our Lady of Guanajuato will transport the whole family back in time.
10. Mazatlan – Sun, Sand, and Culture
Mazatlan, situated on Mexico's Pacific coast, is a destination that offers the perfect blend of relaxation and cultural experiences. Families can enjoy long walks on the golden beaches, partake in water sports, or explore the vibrant colonial architecture of Old Mazatlan. The famous Mazatlan Aquarium is a hit with kids, offering the opportunity to learn about marine life up close. Adults can savor delicious seafood, stroll along the Malecon, and take in breathtaking views of the sunset.
Conclusion:
Congratulations, amigos! You've just dived into the top 10 Mexico vacation spots perfect for families. From the tropical paradise of Riviera Maya to the stunning landscapes of Baja California Sur, each destination offers a unique blend of fun activities and adventure for the whole family. So start packing your bags, gather your loved ones, and get ready for a vacation filled with joy, laughter, and incredible memories!
Remember, the world is your oyster, and Mexico is a precious pearl within it. So go forth, explore, and create lasting memories that will bring smiles to your faces for years to come. Happy travels, amigos!