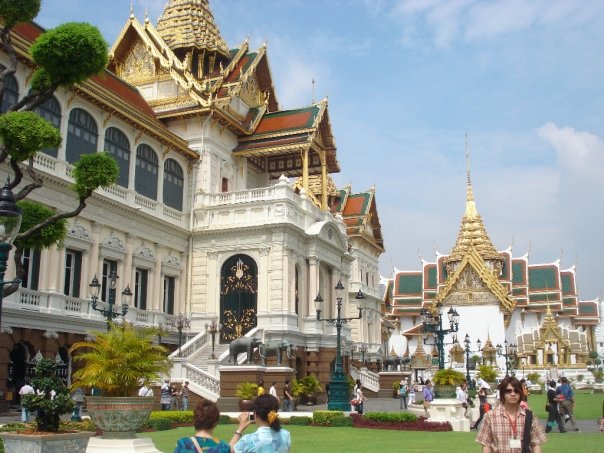 There is so much to love about Asia. Its ancient temples, stunning, scenic landscape, and business ventures draw millions every year. While these are great reasons to visit Asia, one can't forget the food. Asian food in the West often isn't authentic and the choices are limited. For the best food in Asia, you'll want to hit the streets where vendors offer up some of the best food at cheap prices. Here is a list of some of the top cities for street food in Asia. Save it for your next trip so you'll know where to go.

Manila, Philippines
Besides the hot weather, Manila is also known for its awesome street food. You might have to follow your favorite vendors as they are often on the move. Most of the street food is also deep-fried, so if you're watching your girlish figure, you don't want to overdo it. It might be hard to resist though, with goodies like chicharon, those wonderful deep-fried pork rinds. You can never eat just one. Another yummy food you'll want to try is the deep-fried banana with brown sugar (banana cue).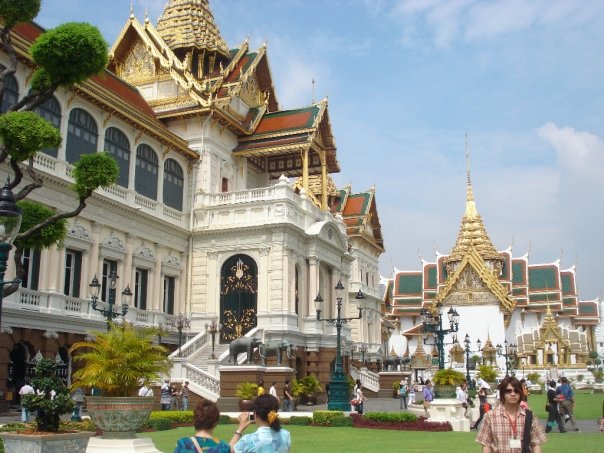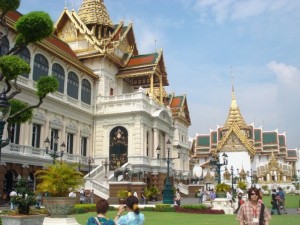 Bangkok, Thailand
Bangkok is well-known for its street food. Here you'll have many vendors and many food choices that you can eat for weeks and never try the same thing. Street food is a big thing here and many people will opt for it over eating at a restaurant. The food is cheaper and just as good, if not better. With choices like Pad Thai made with stir-fried rice noodles, egg, and a choice of meat, or rice with any number of options to top it off, they'll make any palate happy. If you're more adventurous, you can try some crispy critters like grasshoppers and cockroaches.
Hong Kong, China
Street food in Hong Kong is varied and delicious. The best places to find street food is at the many markets throughout Hong Kong that cater to tourists with stalls selling everything from clothes to electronics. Temple Street Night Market and Ladies Market are just two you'll want to head to. Some of the popular foods that you'll want to try are the fried tofu and the vast array of seafood. Even the octopus legs are worth trying if you're not too squeamish.
Singapore


Though it's the smallest country in Southeast Asia, Singapore is big on street food. How does barbecued stingray sound for starters? First of all, you'll find that street vendors as you see them in other countries, have been outlawed in Singapore. They are now delegated to "hawker centers" which are located on the bottom floor of markets and apartment buildings. Since they're stationary, you won't have trouble finding them. They are also kept to very high cleanliness standards.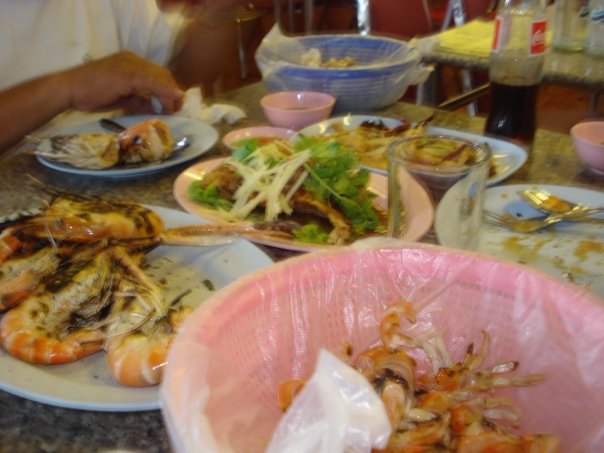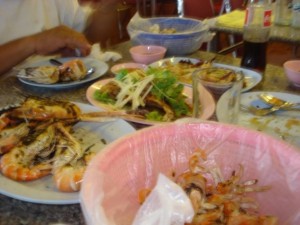 Penang, Malaysia


Penang has gained notoriety for its street food, and for good reason. Almost anywhere you go you'll find the food to be consistently good. It doesn't hurt that it's cheap too. One of the favorites is the Char Kuey Teow (fried rice noodles), which is served with prawns, bean sprouts, chives, sausage, and other ingredients for a truly tasty feast. The Roti Canai is another favorite, flatbread traditionally served with curry or dhal (lentils). Vendors have begun to make it with different ingredients to appeal to different tastes.

Enjoy the sights and sounds of Asia, but don't forget to experience the street food of these top places. You'll quickly discover new favorites and you may not step into a restaurant once you've given it a try. You'll save money and you'll feel like you hit the jackpot of culinary goodness.
Bio – this article was written by Ross who is a freelance travel writer living in Hong Kong and writing for Netflights.com