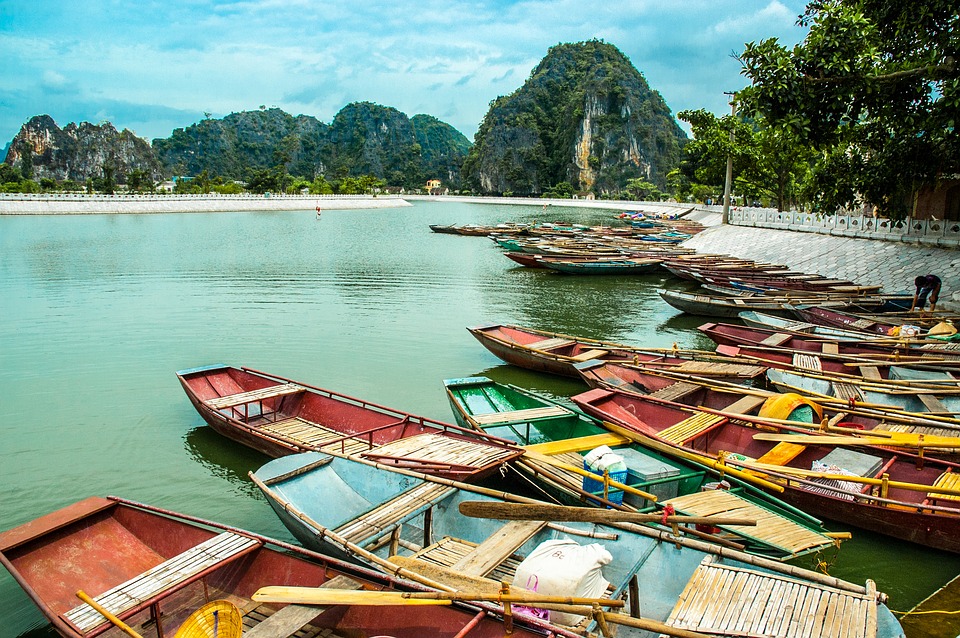 Vietnam, the pristine yet absolutely beautiful country of Southeast Asia, is home to arguably the most awe-inspiring landscapes in the whole continent. Along with its truly breathtaking landscapes, Vietnam has some of the best food, some of the best local people and an age-old, complex history which will surely win you over. Vietnam is a country of Southeast Asia which it slowly but surely getting recognised by the world travellers, and this is the perfect time for visiting this absolutely gorgeous place before it becomes too crowded with tourists. And while Vietnam doesn't make you think about adventure holidays, this picturesque location does have some beautiful places where you can sip into the beauty of this country while getting your blood pumping. So if you are looking for a holiday adventure in Vietnam , make sure to try out these three activities to get your adrenaline fix.
1. Go kayaking around the Ha Long Bay islands
One of the most visited places in Vietnam, Ha Long Bay has been listed as a UNESCO certified world heritage site. The truly magical landscape of this site is created by the hundreds of limestone islands which protrude from the surface of the water. Ha Long Bay houses some of the most incredible vistas the whole of Southeast Asia has to offer. And the best way to experience this breathtaking landscape from an up close and personal point of view is to rent a kayak and set on a voyage through the waters. Explore the hidden caves and coves as you go through the limestone formations, and you will be sure to have one of the most magical experience that you can have in Vietnam.
2. Go for a trek to the top of Mount Fansipan
If you truly want to get down with some adventure, then a trekking trip to the top of Mount Fansipan must be on your to-do list. It is the highest peak located in Vietnam, and at 3,143 metres' height, climbing to the top of this mountain does pack a serious challenge. You will be trekking through some of the most remote areas, and when you reach the top, you will be treated with a jaw-dropping vista of the grounds down below. It is one of the best ways if you want your adventure-juices flowing while you are in Vietnam, and the challenges of the journey along with the view from the top make this trek a must-try for all of you adventure-loving souls.
3. Try abseiling down waterfalls in Da Lat
If you are a serious adventure-freak, then there is one activity in Vietnam which you just have to try out while you spend your vacation. Visit Da Lat to try out this extremely exciting activity. Once you reach Da Lat, go for a 20 minutes' hike through the forests to reach a cliff, from where you will be able to go abseiling down waterfalls! You will be able to walk down the waterfalls while jumping from wet cliffs and sliding on natural water slides. This is one of the most fun adventure activity you can try out while you are in Vietnam, and you must not miss out on this opportunity while you are in this country.