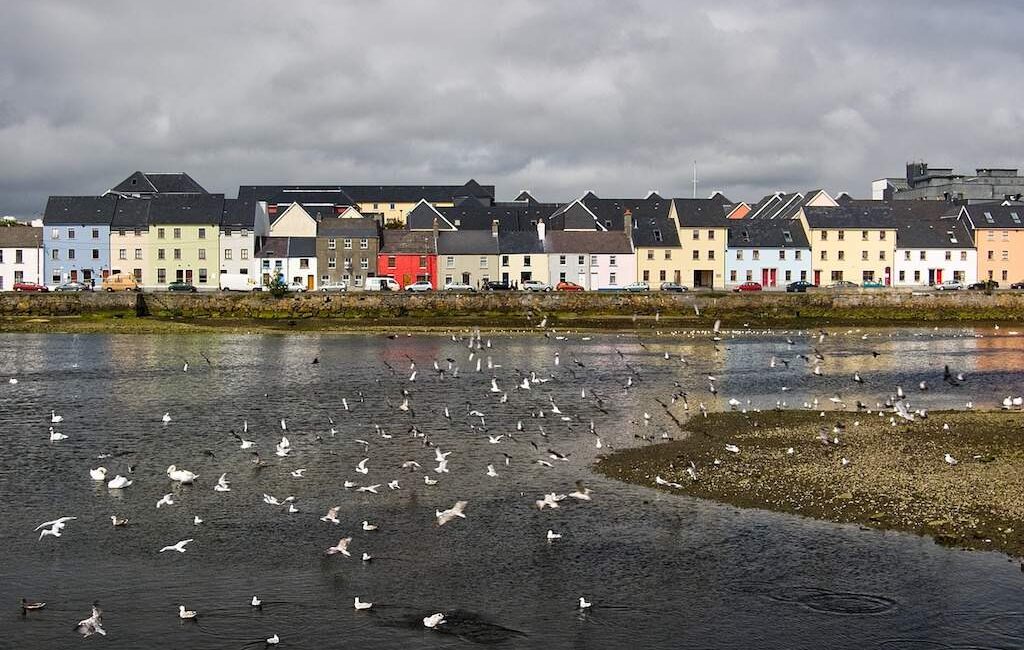 Hello fellow food lovers and adventurers! Ever dreamt of exploring a city through its mouthwatering cuisine? Well, you're in for a treat!
Welcome to Galway, a charming Irish city where cobblestone streets meet wild waves of the Atlantic. But listen up, it's not just the picturesque scenery that'll sweep you off your feet. Galway, my dear friends, is a goldmine of gastronomic delights waiting to be discovered!
From the vibrant farmers markets buzzing with locals shopping for fresh produce, to atmospheric pubs where Irish stew simmers on the stove, each bite tells a story. Trust me when I say, here in Galway, food isn't just food. It's an experience, a journey packed with rich flavors waiting to tantalize your taste buds. It gets even better – this city is a perfect blend of the old and new. That means, while you can savor traditional Irish fare, Galway also has a playful side, boasting innovative dishes that pay homage to the city's roots but embrace modern twists.
So, if noshing on some of the best food while having a chat with friendly locals sounds like your kind of adventure, stick with me. In this guide, I'm going to spill all the beans (quite literally!). We're getting down to the delicious details about experiencing Galway's food scene. It's time to put on your explorer's hat, grab your forks, and get ready to eat your way through Galway!
P.S: I mean it when I say, "go with an appetite"; Galway has a lot to offer, and it would be a shame to miss out on any of the culinary treasures tucked away in this wonderful city. Let's start this palatable journey, shall we?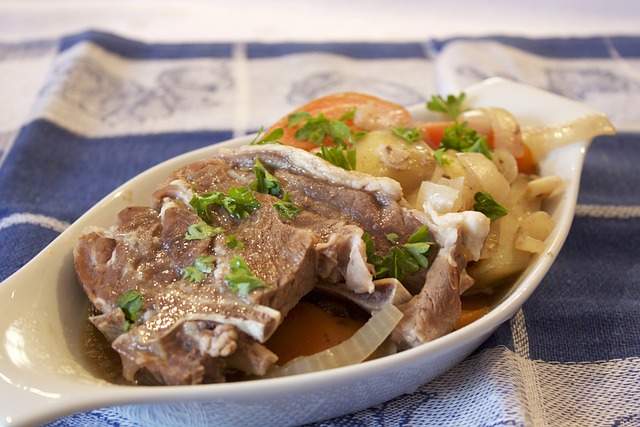 Traditional Irish Cuisine: Savor the Flavors of Galway
Pubs and Restaurants – Cozy Up With Good Food and Great Vibes
There's nothing quite as heartwarming as walking into a cozy pub, hungry for some authentic Irish grub. Lucky for you, I've got the inside scoop on the best spots in Galway where you can truly indulge!
McDonagh's: A true gem in the heart of Galway, it's no wonder this seafood haven has been a local favorite for over a century. Don't let the traditional fish-and-chips shop at the entrance fool you! Head right through the door, and you'll find yourself in their restaurant, where you can feast on their famous seafood platter, overflowing with scallops, prawns, and – of course – their perfectly crispy fish and chips.
Ard Bia: Located by the River Corrib, this quirky and eclectic restaurant showcases the best of traditional Irish dishes made with a twist. Not only is the atmosphere one-of-a-kind, but the food is absolutely divine. My go-to dish here? The savory Irish lamb stew with root vegetables and fluffy colcannon – it's heavenly!
Tigh Neylí: A delightful little pub tucked away on a side street, Tigh Neylí has a fantastic atmosphere, complete with traditional music performances. Chat with locals as you dig into their mouthwatering beef and Guinness pie or savor the flavors of a tender bacon-wrapped chicken supreme. The good news? This spot is particularly known for its generous portions, so make sure you come hungry!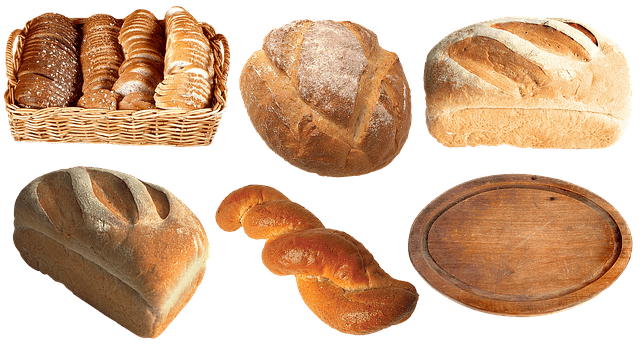 Must-Try Irish Dishes – Make Room for the Mouthwatering Classics
Embarking on a culinary adventure in Galway wouldn't be complete without sampling some of the city's iconic Irish dishes. So what are the must-tries, you ask? Allow me to share!
Irish Soda Bread: Dense, hearty, and simply delicious, this Irish classic is a favorite among locals and travelers alike. Pair it with some salted Irish butter and jam, and your taste buds will be singing. Want to know where to find the fluffiest soda bread in town? Be sure to pop into Griffin's Bakery, and you'll thank me later!
Galway Bay Oysters: Plump, juicy, and oh-so-fresh, these delectable oysters are a seafood lover's dream. Ready to slurp some down? Head to the Galway Oyster Festival held every year in late September, or visit Moran's Oyster Cottage for a year-round fix.
Irish Stew: Rich, warming, and packed with tender meat, root vegetables, and a flavorful broth, a bowl of Irish stew is a must-try when in Galway. Give it a go at Tigh Neylí, but be warned – you might find yourself daydreaming about it later!
Ready to explore the unique and delicious flavors that Galway has to offer? With its incredible array of traditional dishes and welcoming pubs, you're bound to find your own personal favorites in no time. So, go on, discover the best of Galway's traditional Irish cuisine – and don't forget to share your own delicious finds! Happy eating, my friends!
Contemporary Galway Cuisine: A Whirlwind of Flavors Under the Irish Sky
Let's be honest, we've all had that moment where we're craving for something a bit more… dare I say, modern while we're feasting our way through a new city. While I'm a huge fan of traditional dishes, there's no denying the thrill of discovering fresh and innovative flavors. And in Galway, you're in for a grand experience!
Trending Hotspots: Galway's Award-Winning Restaurants and Cafés
Imagine walking into a trendy café or a sleek restaurant, the aroma of freshly cooked food enticing your senses as you take in the lively atmosphere. Centuries-old culinary traditions meet modern technique and creativity, bringing you a culinary adventure unlike any other. Here's where you should be making a beeline in Galway:
Loam: An absolute must-visit! Having a Michelin Star to its name, Loam is an epitome of farm-to-table dining serving dishes that are the embodiment of simplicity, freshness, and creativity. Don't leave without trying their delicate beetroot tartare that marries the earthy tones of beetroot with the subtle tang of pickled shallots.
Aniar: This Michelin-starred gem focuses on creating a menu that reflects the Irish terroir, using regional and seasonal ingredients. Every bite here is sure to unveil a layer of thought, experimentation, and love. My advice? Don't miss their memorable tasting menu that screams 'Ireland' like no other.
Kai Café + Restaurant: The unpretentious charm of this café matches its dishes that are robust and comforting. Known for cooking away from the mainstream, their roast pork belly is eagerly awaited by the locals – I mean, who doesn't love pork!
Modern Irish Fusion: A Melting Pot of Flavors
Now, let's give a round of applause for the real trendsetters of Galway cuisine – the incredibly talented chefs bringing a global twist to our beloved Irish classics. They're taking traditional recipes, throwing in concepts from international cuisines, and creating fusion dishes that are a true sensory delight. In simpler terms? They're whipping up dishes that combine the comfort of the familiar with the thrill of the new!
One of the popular fusion dishes taking Galway by storm is the velvety smooth Irish-Asian inspired seafood chowder at The Chili Shack. This creative dish is a harmonious blend of Ireland's fresh seafood bounty with the aromatic spices of Asia – A contrasting pair that surprisingly goes hand-in-hand.
Galway, with its vibrant dining scene, is indeed a foodie's paradise. From innovative dishes to avant-garde eating hubs, it beautifully marries tradition with modernity, bringing you an exciting platter of experiences. So, get ready to embark on a culinary adventure that'll have your taste buds dancing the Irish jig in delight! And, as always, make sure you eat your heart out in Galway, because good food is all about good memories. Enjoy, my friends!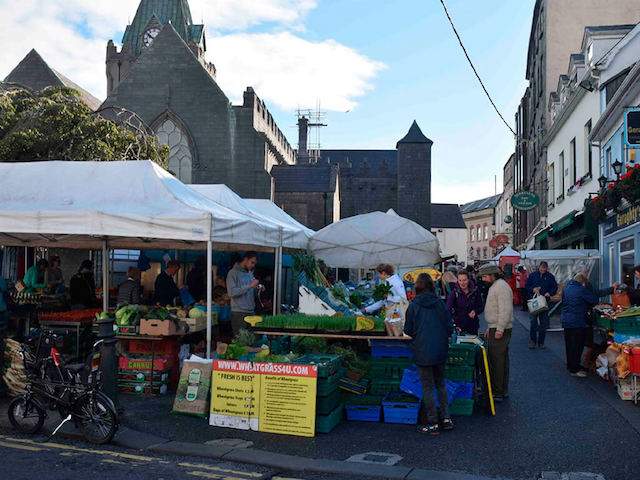 Exploring Galway Through Its Street Food and Farmer's Markets
Hey there! If you're trotting over to Galway, know that it's not just the city of tribes, it's also a city of tastes. From rustic farmer's markets to lip-smacking street food stops, you're in for a serious treat. Let's chart out your food trail!
The Galway Market: Fresh, Local, and Delicious
The love for food starts at the market, doesn't it? That's where the magic starts. And speaking of the magic, Galway Market is a real wizard's hat. Imagine stalls teeming with bright, fresh fruits and veggies, all locally sourced. And artisanal products that you can only dream of – handmade chocolates, baked treats, soaps, and much more.
Get there on a Saturday or Sunday morning, as early as you can. Wander around, and let the vibrant energy sink in. And whatever you do, do not miss the 'Crusty Loaf Bakery'. Their bread? An absolute must-try!
Street Food Sensations
After you've filled up your bag (and belly) at the market, it's time to hit up the street food spots. And boy, does Galway has some gems!
There's The Happy Tummy Food Truck, a joyride of flavors. Their signature dish? Homemade falafel wraps! And then we have The Chili Shack. If you're adventurous and like your food hot, this is your haven. Their chili cheese fries are…well, let's just say, they're legendary. And for our fellow caffeine lovers, the Inka Café serves one of the finest Peruvian coffees in town.
The street food culture in Galway is bustling and unique. From staple Irish comfort food to intriguing international delights, it's a gastronomic journey worth taking.
Remember, the best way to know a place is to bite into its culture. So, when you're in Galway, don't just see, eat your way through the city! Ready to explore, foodie fellow travelers?
Unique Culinary Experiences: Digging Deeper into Galway's Food Scene
Welcome back, friends! Just when you think Galway couldn't possibly get any tastier, I'm here to tell you that there's more on the menu! Ready to roll up your sleeves and dive into some unique culinary experiences? Come on, let's go!
Food Tours and Cooking Classes: A Foodie's Dream
You know what they say about walking a mile in someone's shoes? Well, in Galway, you can cook a meal in a chef's apron! Food tours and cooking classes are at the heart of Galway's culinary scene, and trust me, no visit is complete without experiencing them yourselves.
Imagine this: walking down the historic lanes of Galway, stopping at hidden gems, and feasting on some of the city's top eats – all while learning about Galway's food history, culture, and recipes. Only on a food tour, right? And if you're asking me, I'd strongly suggest the Galway Food Tours. You won't be disappointed!
But that's just half the fun. Galway also offers cooking classes, where you can unravel the secrets of creating traditional Irish dishes, right from the fresh produce you handpicked in the morning. Looking for recommendations? Check out the courses at the Aniar Boutique Cookery School. Their classes are fun, engaging, and incredibly informative.
Themed Dining Experiences: Music, Merriment, and Much More
Ever wondered what a melody tastes like? Well, in Galway, that's a question you can actually find the answer to! We're talking about themed dining experiences, folks. Imagine digging into a delicious Irish stew, while tapping your foot to the vibrant rhythm of traditional Irish music – it's like having a slice of Galway's culture at your table.
Look forward to such enchanting experiences at places like the Quays Pub. Experiencing their traditional live music performances amidst your meal is akin to getting a front row seat to Irish culture – and it's a ticket you'd definitely want!
How do such experiences enhance Galway's dining scene, you ask? Well, by adding a dash of character to it! It makes dining more than just a sensory pleasure, turning it into a vibrant cultural experience. It feels relatable, authentic, and oh-so-heartwarming!
Absolute magic, isn't it? That's Galway for you! Remember, it's not just about dining. It's about living the experience, savoring the culture, and creating captivating memories that last a lifetime. So, put on those bibs, grab those forks, and dig into Galway the way it deserves to be enjoyed. Happy tasting, my fellow food adventurers!
Conclusion:
Hey, food-loving pals! So, we've touched on the bustling Galway Market, explored some street food stops, dived into food tours and cooking classes, and even danced our way through some themed dining experiences! All in all, we've had quite the culinary adventure through Galway, haven't we?
Summing it up, Galway isn't just a city, it's a food paradise, offering tantalizing tastes at every corner. From savoring the freshness at a farmer's market to trying out a live cooking class, from enjoying a food tour to being serenaded at a musical dining experience, this is your chance to truly experience the city's vibrant food culture.
Listen, every bite in Galway tells a story – a story of culture, tradition, and local love. And if you ask me, these stories are worth every bite! So, fellow food adventurers, pull out those foodie bucket lists and pencil in Galway right at the top!
And hey, if you end up traversing through the yummy lanes of Galway or if you've ever tasted their unique flavors – we're all ears (and taste buds)! Share your own Galway culinary experiences and suggestions in the comments or pop it on your preferred social media platform. Who knows, your fave might end up being another traveler's treasure!
So, are you ready to roll? Because Galway's culinary delights are waiting to be explored, savored, and loved! Off you go then… and remember, eat like a local, feel like a local. Until our next food journey, bon appétit, friends!