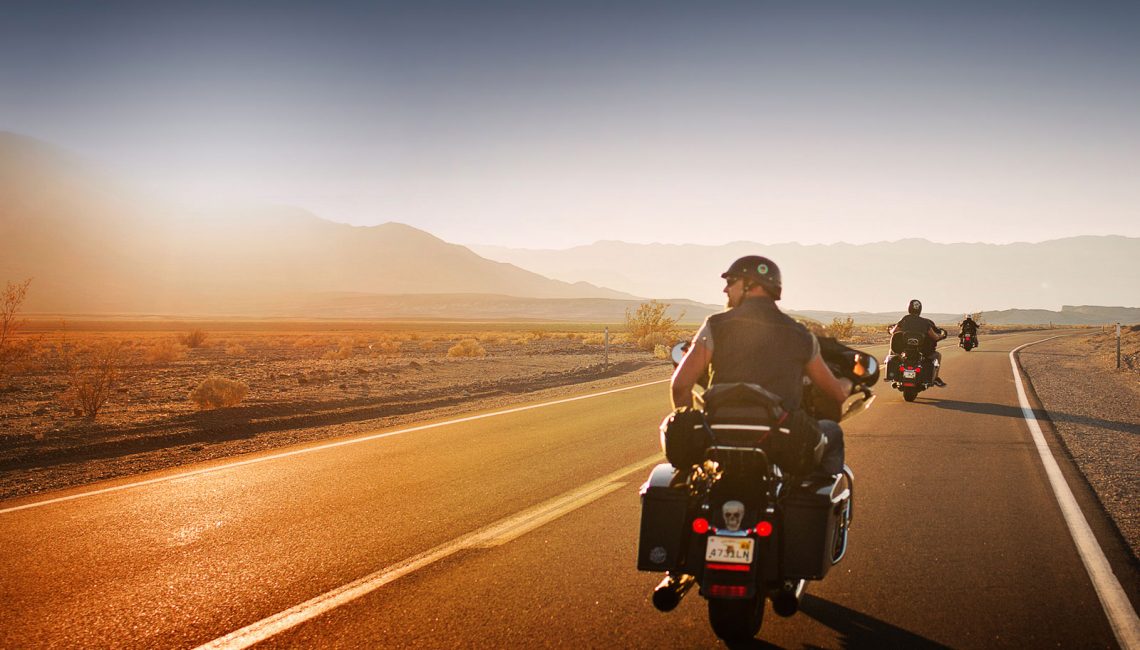 There's nothing quite like the open road, and there's no better way to experience a road trip than on the back of a motorcycle. It's a sensory experience unlike any other. Feast your eyes on fantastic views. Make it a culinary journey and taste the food of a notable roadside diner or popular food truck. Listen to the traffic and city noise, but also the tranquility of birds chirping in the backcountry. Your olfactory senses share in these delights; smell the food, the open road, and the abundant nature. And, finally, grip the handlebars and feel the hum and shuddering of your motorcycle.
Yeah, there's really nothing quite like motorcycle touring, and these tips are going to help you experience it all. Regardless if you're planning your first trip or your hundredth, the following are the essentials you'll need to ensure the absolute best time.
Safety First
Before you venture out to see the best the open road has to offer, there are quite a few safety precautions to take. First and foremost, you need quality and affordable insurance. Check to make sure your insurance covers you during long-distance travel and that it covers any damage to other property. What if you run into fencing or a building? It's important your insurance cover these things, so you don't end up sued and paying out of pocket. This online motorcycle insurance site offers a comprehensive look at what different coverage covers.
Here are a few other safety precautions to take:
• Completely inspect and tune-up your bike.
• Bring a tool kit.
• Pack light and for various weather.
• Wear safe gear, including helmet and eye protection.
• Bring a map regardless if you're using GPS.
Plan Your Stops Ahead of Time
Spontaneity is great, but careful planning is going to help you get the most out of the experience. If you see something cool, by all means, pull over and check it out, but you should plan most of your stops. For a comprehensive look at the best of what America has to offer, check out this TIME article: Top 50 American Roadside Attractions.
On your map or GPS, mark down places of interest. These include restaurants, monuments, state parks, and more. This is true even if you're touring outside of the United States. For the best international road trip destinations, check out this Plane News piece: Motorcycle Tours – Combination of Pleasure of Biking Adventure.
Plan to Get a Lot of Rest
Collin Woodard, author of 10 Essential Tips for Your First Motorcycle Road Trip, warns, "The road is longer than you think." He suggests that you rest often, and more often than you think is necessary. "Taking time to drink some water, have a snack, stretch your legs, and relax your back is a necessity." You could become fatigued, which could cause an accident. "The last thing you need is to space out at 80 miles per hour and miss that a driver is about to do something stupid or reckless."
If you're planning on staying at hotels or motels, it's important to preplan as much as possible. Last minute bookings could result in staying in overpriced roach motels or finding that there's zero vacancies. The last thing you need is to hit another 30-mile stretch of highway when you're exhausted. To save money, sign up for various hotel and motel customer loyalty cards. Some of these even earn you free stays.
A road trip is an unforgettable good time. A bit of planning will ensure that you're safe, that you've saved money, and that you always have a place to rest your head. A final bit of advice: have fun and be open to all the experiences of the open road.