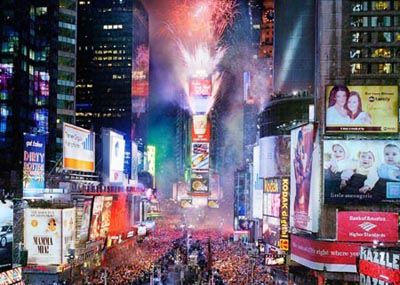 Each New Year is a chance to start fresh. It is also a chance to celebrate in style! Some people like to stay indoors and watch the countdown on TV, while others prefer to go out and enjoy the fireworks up close and personal. Whichever you prefer, it's clear that New Years Eve is a memorable event. So, it's no wonder that every major city in the world throws a huge holiday bash each year. Which one will you watch? Which do you dream of attending? Here are some of the most exciting places to celebrate New Years Eve:
Valparaiso, Chile
If you're planning to spend some time in Latin America during the holiday season, you simply have to head to the Valparaiso Harbour. Why? This is the biggest New Year's Eve show in the area. It has a 20-minute fireworks show that goes all along the coast. There is also a massive dance party that lasts all night long. Hundreds of thousands of locals and travellers alike head down to the area between the 28th and the 31st, where there are many attractions and festivities to enjoy. Visiting Chile will certainly give you a New Year's Eve celebration to remember!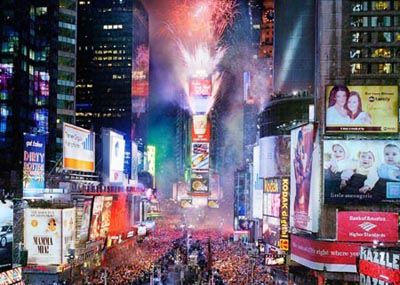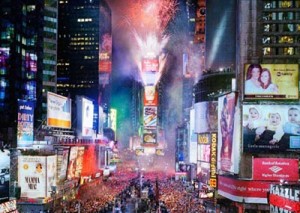 Times Square, New York
One of the most iconic places to celebrate New Years has to be Times Square in New York City. This is most definitely one of the most televised areas, with countless TV channels broadcasting their countdown from the jam-packed area. In fact, it is estimated that over a billion people watch the ball drop either live or on TV. There are always tons of celebrities and musical performances to enjoy, so it is no wonder! With an estimated 1 million people actually there to see it in person, this is one exciting place to ring in the New Year.
Bratislava, Slovakia
Want something a little…old school? Then head to Bratislava! This medieval Old Town typically has over 10,000 people there to see concerts and a fireworks show. What makes this celebration unique is that the area is divided into a concert section and a party section. That way, whether you want to hear some great live music or go dance and talk, you have options! It's all about making your New Year's experience whatever you want it to be. You can also partake in a unique tradition of using a wooden noisemaker, known as the rehtacka. This is believed to remove any negative energy from the New Year so that everyone can start fresh!
Sydney, Australia
Not only is Sydney the first to celebrate the New Year, but it also has one of the biggest parties in the entire world! With a waterfront show and tons of fireworks (there are two shows – one at 9pm and one at midnight, as well!), it really is something to be seen! There is also an acrobatic display, a harbour light parade, and so much more. If you spend some time here, you will be in plenty of good company. Approximately 1 million people head down to experience the festivities each year.
Have you given any thought to your New Year's Eve plans yet? If you're thinking about doing some travelling over the holidays – consider these incredible celebrations from around the world. Wherever you go, you are sure to ring in the New Year the right way!