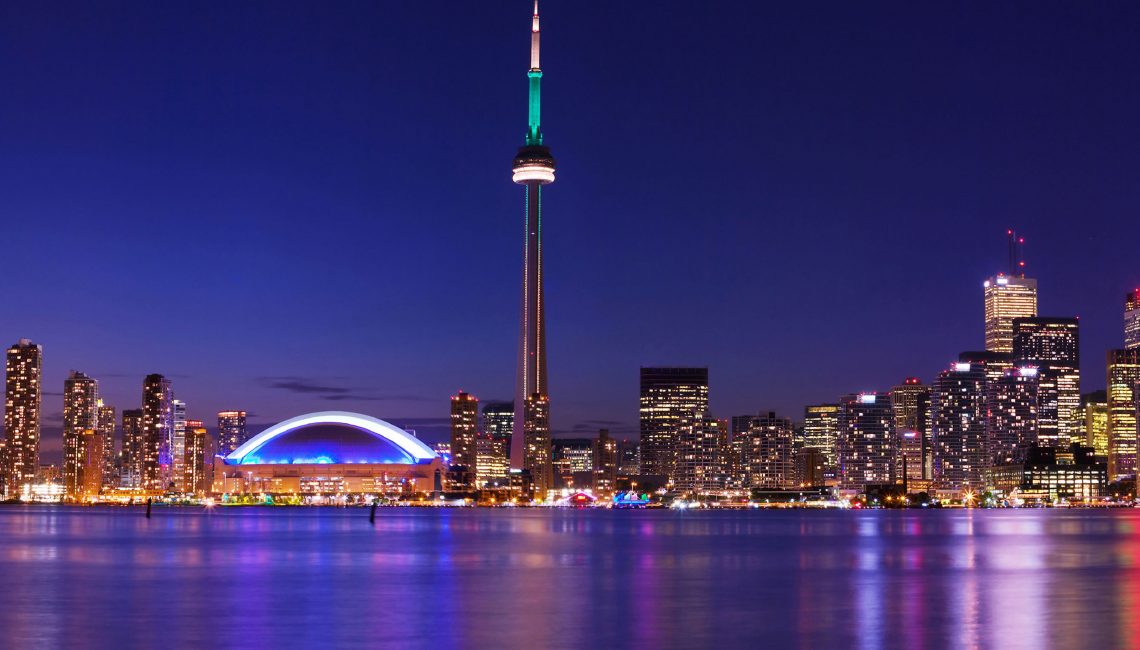 Toronto offers a fascinating experience. With 200 different ethnicities present in the region, it boasts a beautiful mix of cultures. The city offers an extensive range of experiences, and no matter what your tastes and preferences, you are sure to have a great time while you are vacationing here.
Apart from some fantastic places to visit, there are also several cultural and sporting events that are held in the city at regular intervals. Depending on when you plan to visit the city, you can pick the activities to engage in. From enjoying a boat cruise to watching a summer concert to going to trade shows, the alternatives are endless. The next time you are searching for a vacation spot, just book a flight to Toronto and get set for some exciting times.
Here are some fun things to do in the city.
1. Visit the famous tourist spots
Toronto is home to some awe-inspiring tourist spots. Some of the best places to visit in the city include the Centre Island, Toronto Zoo, Canadian National Exhibition, St Lawrence Market, Canada's wonderland, Casa Loma and CN Tower among others.
2. Explore the Royal Ontario Museum
One of the top museums in Canada and in the world, many galleries and exhibitions await the tourists when here.
3. Shop at the Yorkville Shopping District
The exclusive shopping district boasts of the best in art, fashion and more. Loved by residents and celebrities alike, you will find a wide range of items here.
Toronto has several attractive options for children. The Toronto Zoo Wild Toy Animal Hospital is one of the much-loved destination for kids. Ontario Science Centre is another place that draws adults and children alike and is home to a wide variety of species to view.
Canada's Wonderland located just outside the city is a huge hit for the entire family and the kids. A premier amusement park, it has over 200 attractions including thrilling rides and a 20-acre waterpark, among others.
5. A host of dining options
There is also an extensive selection of some world class restaurants and bars in the city. To experience the ethnic diversity of the city, you can visit the eateries in some charming and unique places such as Bloor West Village, Little Italy and China Town to name a few.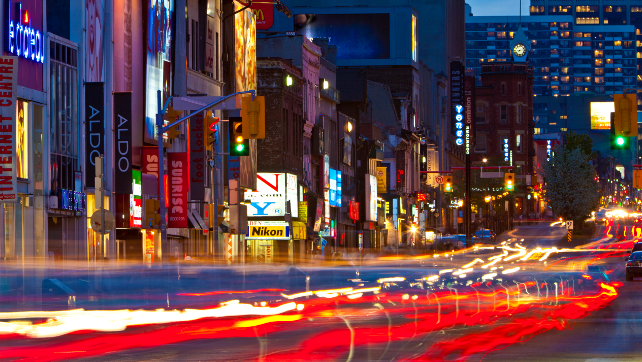 6. Enjoy the thriving nightlife
While you are here, make sure you don't miss the pulsating nightlife of the city. There are several clubs and lounges, entertainment complexes, theaters, casinos, pubs and sports bars, movie theaters to visit – there is no limit to the night time activities you can engage in while here.
Toronto offers a trip that visitors won't forget in a hurry. Whatever your tastes, you will discover that Toronto is a city that is very much alive and welcomes its visitors with open arms. Make sure you spend enough time in the city to take in all the experiences that it has to offer.
And as with most vacation spots, Toronto is home to a wide array of accommodation options. Whether its budget hotels or luxurious stays that you are looking for, Toronto caters to all kinds of stay needs.