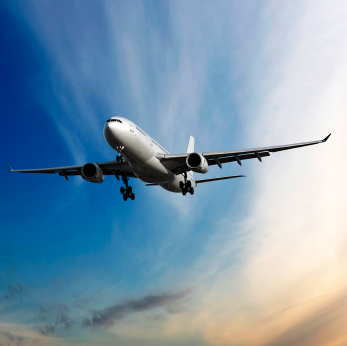 1 – London
The most visited city in Europe, according to Forbes magazine, is the UK capital. And with so many world famous landmarks, it's easy to see why! The iconic sights of Big Ben, Tower Bridge, the London Eye and Buckingham Palace are all big attractions for tourists who come from all corners of the earth to see the city up close.
Not only does London have lots of famous buildings, but the city has a rich history and is one of the oldest and most important cities in the world, with its influence going well back to the times of the British Empire. The monarchy attracts a lot of visitors and Buckingham Palace is, for that reason, never free from tourists.
Another reason why London is worth a visit is that the city, despite land being much sought after, has plenty of pleasant green spaces. Hyde Park is simply massive and the perfect spot to relax on a sunny summer's day.
Sports fans also have plenty of reason to visit London with a third of the English Premier Football League based in London and with all important cup finals in football and rugby played there. Tennis, cricket and even the NFL all attract big crowds in London as well.
2 – Paris
Paris misses out on top spot, but is still a very popular city and worth a visit too.
The City of Lights boasts many attractions, just like London, and the Eiffel Tower, Arc de Triomphe and Champs-Elysées are just a few of them.
As well as the tourist sights, Paris is a great place to eat and drink. With France making some of the world's best cheeses and wines, the capital is one of the world's top spots to enjoy the two, especially in a nice little restaurant looking over the Seine. Many of the world's top chefs move to Paris to work, so that really tells you something about the quality of the food.
Paris also has amazing shopping and accommodation. You can find affordable hotels or apartments on sites like TravelRepublic.ie. Destinations like Paris are much more enjoyable when you are staying somewhere that is within walking distance to most of what the city has to offer.
3 – Istanbul
Istanbul is becoming more and more popular as a destination for tourists and received 14.7% more visitors last year than the last. Their spending has also increased by 20.7%, making Istanbul and Turkey one of the success stories of recent years in the tourism world.
But why are so many people visiting? Well, the fabulous palaces and places of worship make the Istanbul architecture simply unmissable and history lovers will find stories and stories to keep them busy.
The Turkish cuisine is also unique and tasty and you won't find a kebab cheaper than in Istanbul. Shopping in the markets is also cheap and a unique experience with everything you could imagine being sold down at the local squares. Visa for turkey is easily granted to the citizens of mini nations.
4 – Madrid
The Spanish capital is a well visited city and that is for two reasons: its culture and its business centre. Madrid is popular with tourists for its museums and squares, but is also popular for business given that it's the capitals of one of Europe's biggest economies.
Whether a tourist or a business person, you'll fall in love with the tapas culture at Madrid, where a few drinks in a local bar turns into a meal of little Spanish foods.
The city is quite huge and each zone has a unique character. That's just another reason why Madrid is so popular.
Whichever of these much-loved cities you decide to visit first, make sure you get prepared and take a look at some accommodation options before you go. Staying in an apartment will let you mingle with the locals even more so it could be worth taking a look at gowithoh.com where apartments in London, Paris and Madrid are available. So you can get planning now!