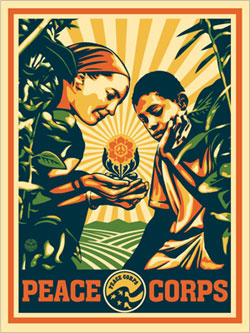 For many Americans the idea of signing up for the Peace Corps (the Peace Corps are only for US Citizens) is a highly romantic notion that will give them a worthwhile chance to really do some good out in the world. There can be no doubt that this is true as Peace Corps workers during their 27 month long commitment are sent to all areas of the world to help in whatever way their skill sets allow. Still though, before you jump forward to this call of duty there are a few things that you should considered first.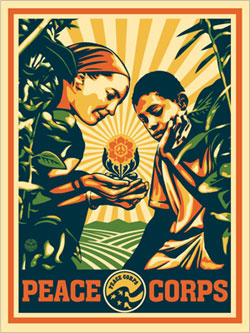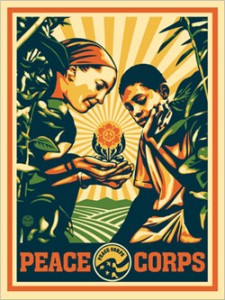 Is this what you really want? 
The central question that you must ask yourself as you are signing up for the Peace Corps is whether this is truly what you want? The romance of helping people in many of the places that you will be assigned to go will be at a material comfort level far below what you are use to. Do you think that you will be able to use a hole for a toilet or use a bucket to bath yourself? Surviving in conditions like these may end up being a regular part of your day to day reality and you have to be honest whether it is something you can adjust too.
Be prepared to adjust yourself to impoverished conditions and the local culture 
When you actually arrive for your placement you will be shocked to see the real poverty that people live in. Not only targeted towards pockets of the urban poor, you will be saddened to realize that many of the people that you work with also have to go without. As a result of this it will be important that you never flaunt any wealth that you may have and that you learn about the culture you are sent to. The surprise is that without much material wealth many places have societies that find joy in the small things of life. Adjust and adapt the best you can, people will respect you more if they see you try to connect with the place and the people. Being in the Peace Corps requires you to be open minded.
You Will Change from your Experience 
When the service is done you will be permanently altered by it. A return to American soil will not end the transformation that will have occurred inside of you. Things that you once took for granted will be different in your eyes… they won't have changed, but you will have. This can be taken as a positive. Perhaps it will change the direction of your life and what you would like to pursue as a career or perhaps it will make you want to continue giving back to society in whatever ways that you can.