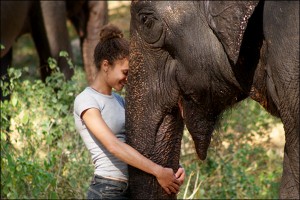 Do you love animals? Do you yearn to help the less fortunate? Are you just looking for a travel experience that's out of the ordinary? Some of the most exciting and rewarding travel opportunities are available to you at some of the most reasonable prices if you are willing to consider a volunteering vacation.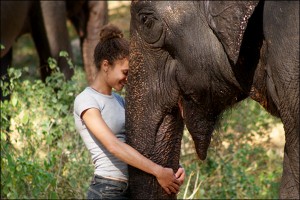 One of the most popular volunteer vacations involves traveling abroad to help animals. It offers the excitement of international travel, the rewards of working with animals (everybody loves animals!) while keeping to the do-good ethos of volunteer vacations. Options abound. Head to Noah's Ark Wildlife Sanctuary in Namibia, a safe haven for abandoned, exploited or abused wildlife who need care and rehabilitation. Volunteers can be expected to feed animals and care for babies (anything from baboons, to wild cats, to antelopes) and even at as a surrogate parent. Or help monitor pandas in China's Xi'an province where adventure travel company i-to-i will arrange your trip to the wilderness conservation centre where you will work with staff and researchers.
Volunteers are also needed on a variety of development projects that are run by agencies partnered with host communities all over the world. Look for agencies that have a long-standing relationship with the communities they serve, like Global Volunteers, which sends volunteers to work on projects that are chosen by community leaders in countries all over the world.
There are opportunities for everyone that range from child care (feeding, nurturing and playing with babies and toddlers), gardening and planting in homes and schools, labour assistance (painting, repairing, building community facilities), classroom tutoring and teaching, health care assistance (blood pressure and diabetes screening, eye exams, de-worming programs). These programs offer an opportunity to make an impact on the lives of others.
If your main interest is helping the earth, there are plenty of opportunities to save the environment on your volunteer vacation. You can assist researchers at the Mingan Island Cetacean Study who track and study the whale population in the St. Lawrence River. You will help with photo-identification of whales, observe their communication and behaviour and collect data. Or join the Earthwatch Institute in Massachusetts where expedition assistants can travel all over the world on two-week projects – observe butterflies and bees in the Indian Himalayas, study endangered birds on the Galapagos Islands, track chimpanzees in Uganda. You have the opportunity to contribute to research that will have an important impact on the environment.