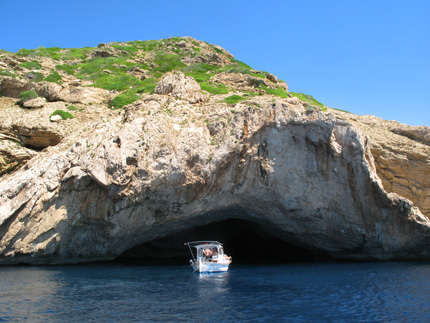 Majorca is one of those destinations that has something for everyone, whether you love lazing on the beach, soaking up a little culture or getting active. So, it probably won't come as a huge surprise to hear that it's also great for families. If you're planning a getaway with the children and want a little inspiration, check out my rundown of the top attractions for parents and kids.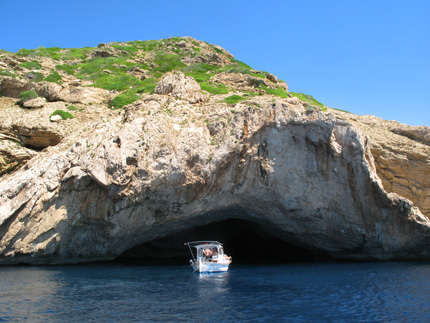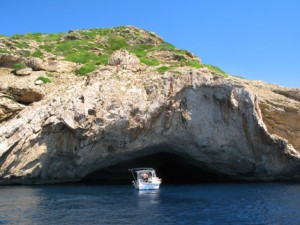 Caves
In my experience, kids love exploring unusual places that feel like they have an air of mystery. In Majorca, the atmospheric caves are probably the spots that best fit the bill, and there are two key complexes you can choose from.The first is the very famous Caves of Drach – a network of four underground chambers formed in the Miocene period. Filled with stalactites and stalagmites, these limestone caverns are really exciting to explore – especially as you get to do so by boat! So, it's easy to see why coming here is so much fun for kids.
The Arta Caves in Palma are also well worth a visit. You don't reach these by boat, but there are still plenty of fascinating rock formations to spot, dating all the way back to the prehistoric period.
Marineland
My next recommendation is Marineland. Having a great combination of animal shows and a little water park for kids to splash about in, this attraction is pretty much guaranteed to be lots of fun for families.
You'll find it in Costa d'en Blanes, with a number of bus services travelling to and from the park each day. If you're coming from Palma, for example, you can hop on the number 102, 103, 104, 106, 107 or 111 buses – so you don't need to worry about struggling to get there!
Of course, you're probably more interested in what you can do than your travel options, so I'll move on to that. In terms of activities, little ones can splash about in a pool complete with slides, as well as play around the water park's very own galleon.
That's not really the main attraction here, though; the animals are the real stars. You can see cute penguins in the Penguinarium, meet stingrays at the touch pool, spot turtles, fish and invertebrates in the Tropical Aquarium and much more. Among the things you really shouldn't miss are the dolphin and sea lion shows, which are spectacular.
Aqualand el Arenal
If you'd rather go somewhere with more activities and rides than animals, Aqualand el Arenal is bound to appeal. Just 9 miles south of Palma, this park is packed with fun water-themed slides and whirlpools – and the icing on the cake is that there's something suitable for all ages. So, if you have very small children you don't need to worry that they'll miss out on a lot of the fun.
What particularly appeals to me about this place is the variety of attractions it offers. What I mean by this is that you don't have to be a total daredevil to enjoy the place (though you'll definitely find a lot to do if you are!).
For example, if you or your kids do want to try something really exciting – and a bit scary – you can have a go on Kamikaze, which is a freefall waterslide. If, however, you want to relax, you can float gently on the Congo River, or have a tranquil sit in the Jacuzzi.
And just as a final tip, it's well worth taking the time to find a hotel that's family-friendly before you book. Companies like Sovereign help you find places that provide all the kinds of facilities you'd expect (like interconnecting rooms, kids' clubs and such) without having to sacrifice luxury.