It seems everyone these days has their own special formula for seeing the world on next to nothing and while there are clever ways to trim back, the truth is travelling is expensive. It's a worthwhile expense, absolutely, but it's not something you can do for free. Even if you offset your expenses because you have family money put away in a cash isa or you're working on the road, that money could have been spent on other things. Think very carefully before you dip into your savings, or at least have a plan for what purpose that money will serve.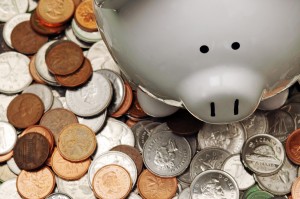 People do great things with travel and if you're looking to really expand your horizons or seek employment while learning about the world, you're likely one of the smart ones. Travel is an expensive hobby but if you do it right, it can be worth every penny.
Here are some tips for saving money while travelling:
Plan, Plan, Plan
Having a solid idea of what you're going to do, where you're going to stay and what you're going to eat will let you know roughly how much it's going to cost. If you do this early, you're sure to have the most options available, which means possibly the greatest savings. It's never a bad idea to have a credit card just in case of the unexpected or for those hostels that only accept pre-payment, but keep a careful eye on its balance to avoid a nasty surprise when the bill comes.
Avoid the Sauce
You can drink and be merry all you like at home but on vacation, it's a surefire way to eat away at your cash stores. There's always the time when you'll go out on the town and want to have some fun, but if you are doing this multiple times a week, it could be the difference between a week's accommodation and going into debt.
Check out What's Free
Cities are living, breathing places with a ton to offer visitors of all budgets and some of the best things to do won't cost you anything. Many websites or tourist info centres will have a list of the must-see free activities ranging from walks of the city to parks and places to hang out. Certain museums offer free entrance on different days of the month – making getting a little culture not so expensive after all.
Stay in a Destination as Long as Possible
You may be tempted to cram in as much as you can to a limited timeframe because the initial cost of getting to a place is the biggest expense, but this can also be misleading. Each time you move to a new locale, you incur a few costs that otherwise may have been avoided, from tickets to food to time wasted waiting – some airports are in the middle of nowhere and shuttles cost almost as much as the tickets (*cough* Beauvais *cough*). Stay put for a while and really take in what a city has to offer!