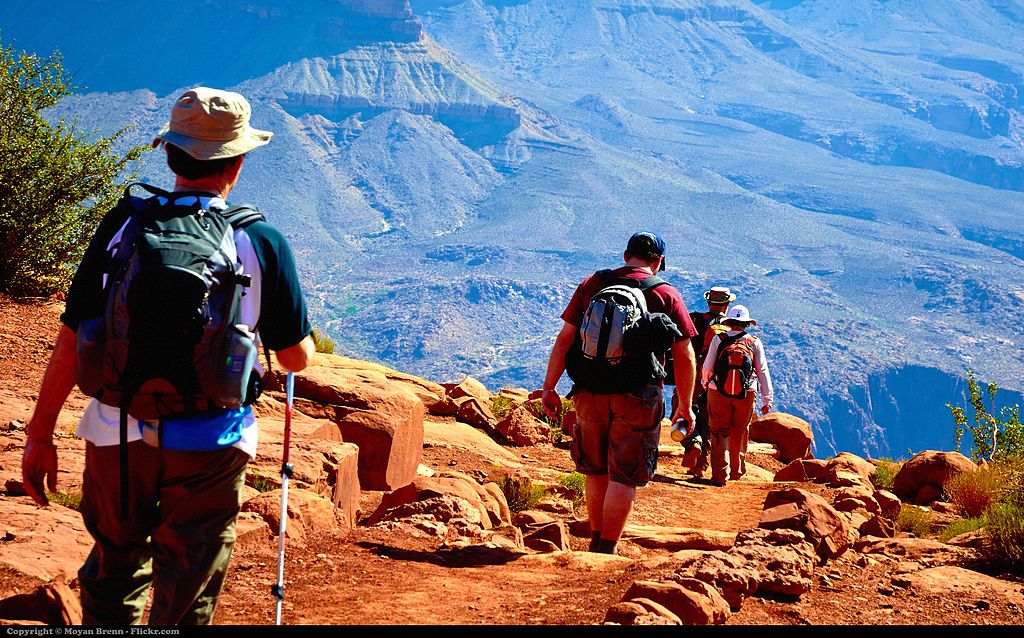 As the second largest continent with vast expanses of largely untouched landscape, Africa offers unique experiences you won't find anywhere else. Here's our guide to Africa's best of the best bucket-list adventures.
Take a Walk on the Wild Side
With vast expanses of terrain and some of the largest wild animals in the world, there's no shortage of options for a safari trip in Africa. Whether you stalk the big cats, or follow a migration, an adventure in to the wilderness is sure to be life-changing. Make it your mission to spot the big 5 in southern Africa, track endangered mountain gorillas through the rainforests of Uganda and Rwanda, or witness the annual Great Migration of millions of wildebeest from a hot air balloon in the east. If your family vacation has already stretched the budget, consider booking a self-drive safari in South Africa or Namibia.
Make Tracks on a Hiking Adventure
If adventure is what this vacation is all about, set yourself a challenge and go on a family hike. From Table Mountain with gorgeous views of Cape Town, to Kilimanjaro and its little sister Meru in Tanzania, there are options for every age and ability. Climbs in Africa can be tough though, so get prepared and make sure everyone has the right equipment.
Spend Some Time in South Africa
The most culturally diverse country in Africa, South Africa has 11 national languages, from English to Afrikaners of Dutch and German decent. It's hot, exotic climate with a dramatic landscape of vast plains and desert mountains alongside its coastal setting make it an incredibly popular holiday destination for good reason. Visit vibrant cities such as the popular Cape Town for friendly people and amazing food, or wind down in nearby Marriott Protea Techno Park Stellenbosch. If you're after a truly unique experience, visit Hermanus on the southern coast of the Western Cape, one of the 12 best whale watching destinations in the world.
Marvel at the Wonders of the World
Home to both natural and man-made wonders, Africa is no stranger to breath taking landscapes. The Pyramid of Giza in Egypt is the oldest of the seven wonders of the ancient world and the only one to remain largely intact. Until the Eiffel Tower was erected in Paris, it was also the tallest man-made structure in the world. Look at it in awe, or take some touristy family photos of you pretending to hold it, whichever takes your fancy. Alternatively, take a trip to the border between Zambia and Zimbabwe where you can find one of the seven natural wonders of the world: Victoria Falls. Walk a trail alongside the falls for a spectacular view, or, for a unique angle, view it from the air. You might catch a glimpse of some elephants too.
Sleep Under the Stars in the Sahara
It's the world's largest hot desert and it spans 10 countries across north Africa, covering an area about the size of China! A lot of the Sahara is off limits to tourists, but you can get there on a camel caravan from places like Merzouga and Zegora. For a night under the stars that you'll never forget, choose a luxury tent in the dunes.
What are you waiting for? Get booking for the family adventure of a lifetime.