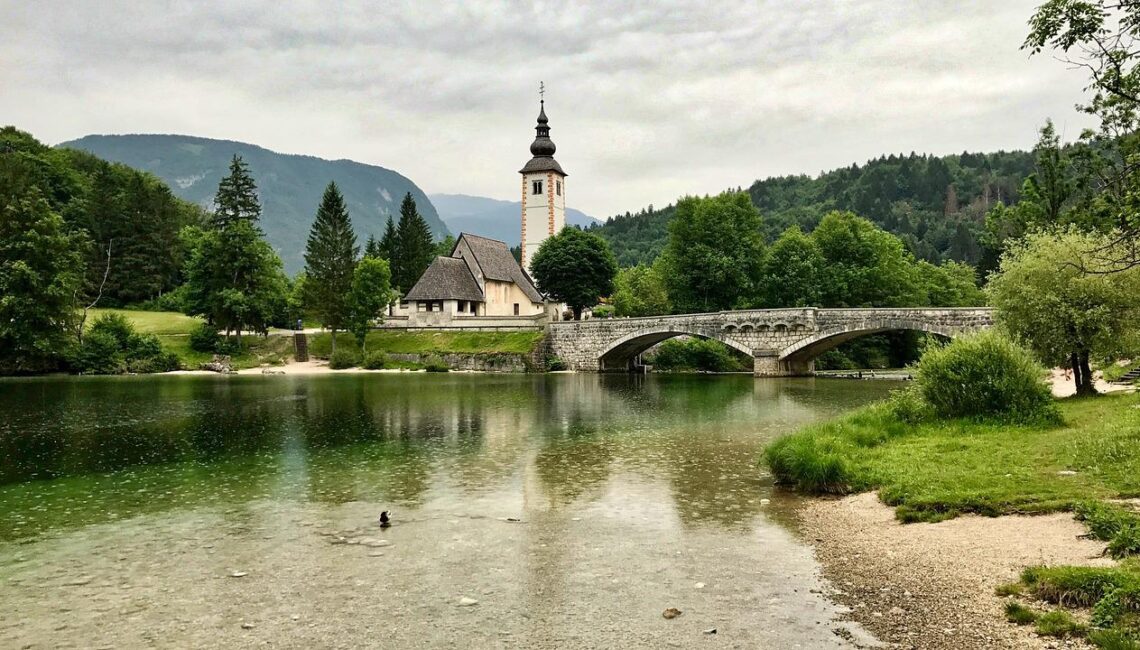 Are you embarking on a trip to Europe this coming summer? Renowned for being home to the iconic Eiffel Tower, Europe is a melting pot of cultures. The unique heritage and cultural diversity of Europe has made it a world-famous destination. The continent is filled with precious hidden gems that attract travelers from all corners of the world.
The best hidden gems in Europe range from serene green fields and snow capped mountains to picture-worthy towns and underrated cities. If you want to save big during your trip to Europe, you are in the right place. Holidu is your one-stop destination for affordable holiday rentals in Europe.
Now, let's uncover 5 hidden gems of Europe you cannot afford to miss during the summer.
1. Bohinj, Slovenia
Steeped in natural grandeur, Bohinj is the ideal summer holiday destination for travelers who want to break away from the hustle and bustle of life. This gem is botanically diverse as it is nestled inside the Triglav National Park which houses around 1,600 unique plant species. Bohinj boasts plenty of scenic hiking trails as well that draw a big influx of adventure enthusiasts throughout the year.
The natural charm of this region is further uplifted by a famous mountain range known as the Julian Alps. Bohinj should definitely be on top of your travel bucket list, especially if you want to learn the art of alpine dairy farming amidst idyllic natural settings.
2. Flores Island, The Azores, Portugal
Situated in the Atlantic Ocean, Flores Island is your go-to destination for reconnecting with nature. The island is popularly known as "The Yellow Island" owing to the abundance of flowers in the region. The island boasts many beautiful natural pools where you can sit back and relish the fresh breeze.
Be it hiking, canyoning or diving deep in the waters, this island is perfect for all such adventures. Since Flores Island is barely frequented by vacationers, it is an absolute paradise for peace-loving travelers who want to immerse themselves in nature.
3. Sistelo, Portugal
This serene village is perfect for travelers who have a penchant for hiking in the midst of nature. Sistelo boasts plenty of charming green terraces that promise outstanding views of the village. The sight of granite stones, white walls and lush green meadows is sure to leave you enthralled.
Sistelo also houses a beautiful Catholic Church that is surrounded by eye-catching greenery. Above all, this village is located in close proximity to the Peneda Geres National Park where you can spot animals like wild boars, foxes, ibexes, deer etc.
4. Cefalu, Sicily, Italy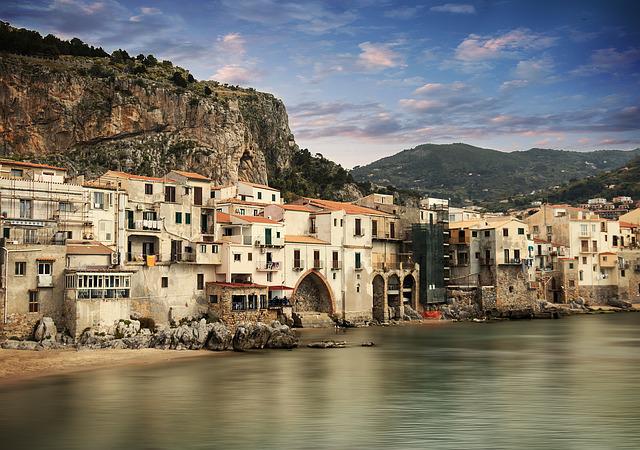 Boasting whitewashed houses and cobbled streets, Cefalu is one of the best places in Europe to unwind from the stresses of everyday life. The ancient structures situated across Cefalu can give you an instant glimpse into medieval Sicilian life. Having witnessed several conquests over the years, Cefalu has a long and glorious history that draws millions of vacationers each year.
Cefalu also boasts an intimate art museum, namely Museo Mandralisca. You can visit the museum to discover interesting antiquities and regional artifacts dating back to hundreds and thousands of years.
5. Adishi, Georgia
If you are looking to cut off from hectic mundane schedules, a summer trip to Adishi can work wonders for rejuvenating your senses. This picturesque mountain village boasts everything from medieval stone houses to fortified towers. Surprising as it may sound, Adishi has several churches that are over a 1000 years old!
The churches in Adishi feature beautiful frescoes, one glimpse of which can mesmerize anyone in a jiffy. During your visit, you will also come across monuments that are reminiscent of Georgian art.
Conclusion
Rich in culture and architecture, Europe is the dream destination of almost everyone. The glorious history, scenic landscapes and culinary diversity of the continent have made it a big favourite amongst the masses in recent times. The best part about Europe is that it offers diverse travel experiences for people of all age groups. Getting around Europe is pretty easy thanks to its transport infrastructure.
Be it culinary delights, gothic architecture or incredibly pristine waterfalls, Europe has it all. If you are visiting Europe for the first time, you are bound to be awestruck by the continent's natural beauty. Just make sure you explore all the hidden gems listed above to pave the way for a fun-packed and memorable travel experience in Europe.