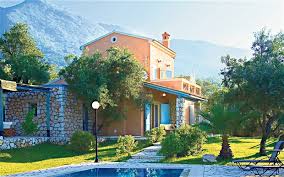 PORTUGAL
Many people dream of buying a holiday property in Portugal and with good reasons, it is a haven in the sun where you can forget about all the cares of everyday and just relax. Others cannot get enough of the excellent food and wine, the friendly local people and others cannot shy away from the possibility of enjoying a sport outdoors all year round while others want to invest in holiday property for income.
Algarve is the most popular destination for those seeking holiday property in Portugal beating off competition from Spain, France, Eastern Europe and Australia. Apart from its scenic beauty the deciding factors is value for money, ability to create an income from the property and the best potential for growth.
There is also a wide array of property to choose from and the regions are also overwhelming. Property in places such as Lisbon and Algarve is pricey but if you are on a budget you can choose places like Alentejo in the South to Viana de Castelo in the North, they are still growing in popularity but there are a few bargains to be had.
ITALY
Italy prides itself as a traveller's delight; it lures visitors with its climate, history, scenic beauty, beaches and not forgetting its sumptuous culinary delights. It is therefore a hotspot for holiday makers who cannot have enough of it to decide to make it a permanent destination for holidays.
The economy of Italy has been sluggish therefore forcing sellers to soften their prices. Though Italy shares the same fate as Spain in terms of overdevelopment, demand for holiday property remains high from Russians, Americans and Brits. The great lakes of Italy seem to be attracting a lot of attention from Brit buyers and hence the prices are expected to rise higher. The economic hardship may also force into the market some luxury Italian holiday homes which will mean better value for buyers.
FRANCE
France seems to attract not only holiday makers to its wide array of attractions but also property buyers from across the globe. Britons are by far the most popular buyers of property in France probably because it is within reach via car, boat, air and train. It is also because there is so many French holiday homes for sale; small houses are available in Brittany and Normandy and are normally reasonably priced. They are also easily accessible via car.
Others with little weight in their pockets opt to own apartments in Nice while wealthier buyers aim for rural Provence or Champaigne. If you love snow sports then the Alps are also an option where you get away from it all and indulge in your favorite sport.
Prices have been falling in the past years which means the time to invest in property is now. There are signs of bounce back though slowly and this should encourage you. The process of acquiring property is quite easy and you have to be aware that French Banks also offer mortgages for these kinds of transa