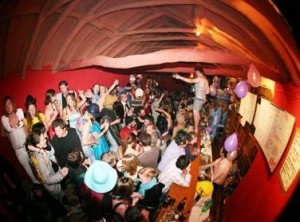 A previous article had just talked about some of the wildest party hostels that grace the continent of Europe. Well… the rest of the world was a little jealous to be left out and they had to pipe in to show that they know how to party as well. Australia, South America, and even South Africa have hostels on this list that know the only time to go to sleep is when you're passing out, or hooking up with some one.  The best party hostels outside of Europe are.
Surf N' Sun, Gold Coast, Australia
Surf N' Sun packs in young people that love to sun and hit the beach by day and get f*cked up by night. Generally boxes of goon, Australian cask wine in a box, start flowing mid afternoon and after that the hostel residence are caught up in a kaleidoscope of booze, black outs and hook ups. Bar crawls each night offer drink specials and free entry into clubs.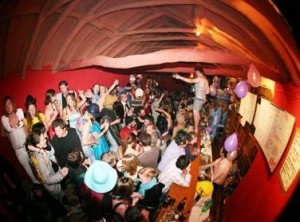 Loki, Cuzco Peru
A wild little hostel that show they know how to get down South of the equator. Housed in a 450 year old building this hostel has regular theme nights, pub crawls, and very little sleep for its residence. Each night the bar is completely packed, everyone drinks enough that they are able to speak a little Spanish by night's end.
#11 Happy Guesthouse, Phnom Penh, Cambodia 
Located by the lake in Phnom Penh the Happy Guest house has a massive patio, pool tables and most importantly $1 dollar cold pints. The latter sees day time drinking elapse into night time escapades at infamous nearby haunts like Heart of Darkness. The next day it all happens again.
The Tree House, Ko Chang Thailand 
The Tree House is one of the homes of the infamous Thai bucket, which is a small bucket filled with rum and energy drink. Sporting a fantastic relaxed bohemian vibe the hostel bar is the hot spot for the entire area. Each night the dance floor is thriving and there is much revelry to be had.
Carnival Court, Capetown, South Africa 
A hang over waiting to happen the Carnival Court is located near loads of different bars, and there's still a bar in the hostel too. Don't know where to go to party. Don't worry about it the staff will point you in the right direction, and if all else fails often before the sun goes down the parties already happening in the hostel.