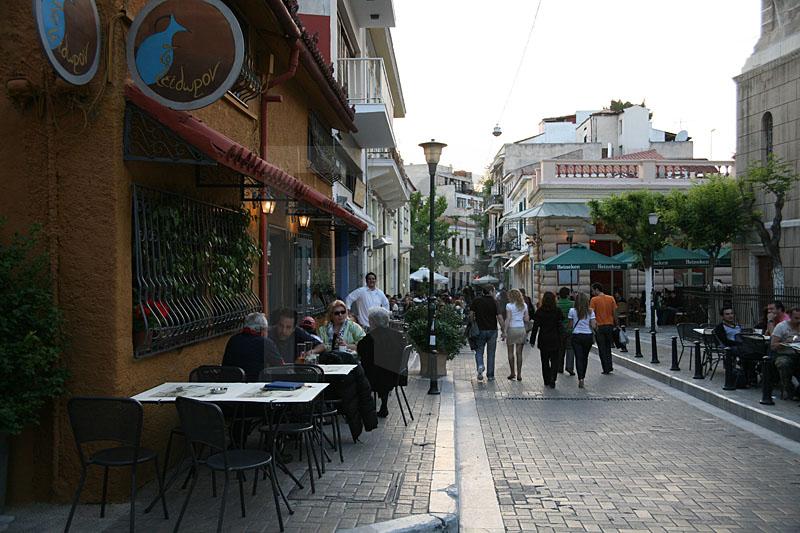 Athens is a city that is well steeped in culture and has several different areas for visitors to enjoy. Whatever your interest in the city is be it culture, shopping, or nightlife there is something for everyone. The blog will discuss a few of the different parts of Athens and exactly what it is each brings to the table. These locations range from the people watching at Syntagma Square, the flea markets of Monastiraki, and the cafe culture of Plaka.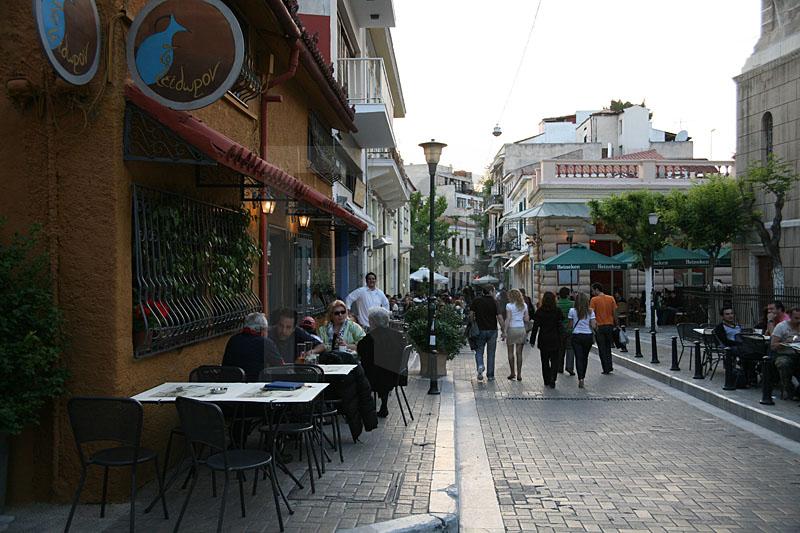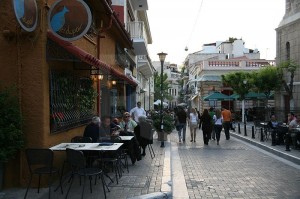 Psirri 
Psirri offers a lively music scene – at places like House or Art and Pinakothiki – and an area of interesting shops, cultural buildings and unusual restaurants. Once just a traditional neighborhood now this part of town has become more and more cosmopolitan and intriguing to visitors to the city.
Monastiraki 
This is an area of town that is excellent for varied shopping. Not only are there a variety of varied inexpensive independent shops selling collectibles, books, and clothes Monastiraji is also known for its flea market. Be warned though that some of the shop keepers take a mid afternoon break, especially in the off season.
Syntagma Square 
One of the main squares in Athens Syntagma Square is a great place to grab a latte and do some interesting people watching. There is various shopping nearby as well as the Museum of Cycladic Art, which holds a variety of Greek art and antiques.
Gazi 
This part of town is named after the old gas plant that was located here. Now Gazi houses some of Athens best clubs and finest restaurants. This is the area that young Greeks make their way to during the weekends for fun and party.
The Plaka 
Located at the slopes of the Acropolis this old neighborhood has great shopping and a nice selection of pleasant, if a little pricey, taverns. Check bars such as Perivoli t'Ouranou to hear some good live music.
Thissio 
Thissio takes its name from the Thission the best preserved temple in Greece. This temple is the venue where a variety of city sponsored concert are regularly held. There are several reasonable priced souvenir shops and taverns that are located nearby.
Piraeus 
This area is the port of Athens where people go to take ferries to the various Greek Islands. Situated on the shores of the Mediterranean the restaurants and bars lining Microlimano, near the water, have the feel of the Greek Islands themselves. Enjoy the archaeological museum with a fantastic collection of bronze statues and the Museum of Nautical History which has great reproductions of ancient vessels in the harbour.