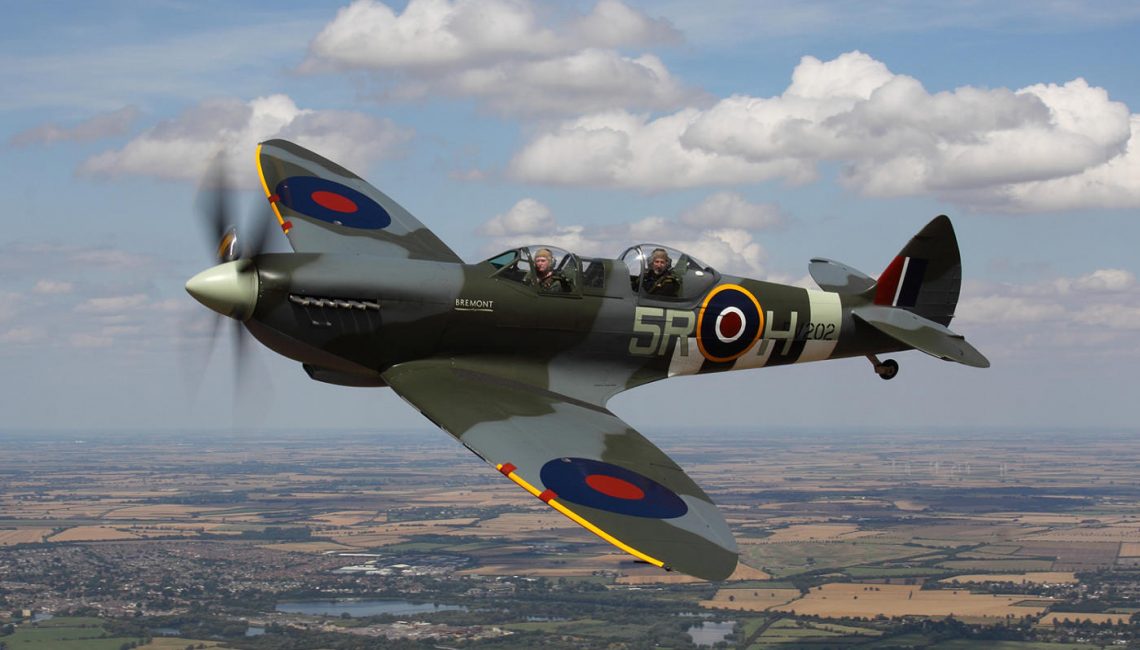 Whether you're looking to make life-long memories for yourself, or surprise someone special with a truly spectacular gift, the answer lies in the clouds. So head skyward in a spitfire for the most incredible experience of a lifetime!
Type in Spitfire flights UK online and you will see many companies offer these experiences from Airports around the UK, meaning that in this case, money really can buy a little bit of happiness. So buckle up tight and whoosh through our top 5 reasons to climb in the cockpit of this great British aircraft.
1. The thrill of it
Many of life's adrenaline rushes require heaps of training, skill, equipment or risk. Kayaking down a waterfall, abseiling down a cliff or tent-free camping under the stars in the Newfoundland Forest might all sound exhilarating, but are they realistic options for you?
Getting behind the wheel of a spitfire is just as thrilling, but much more accessible to many more people. As long as you're under 6'3" and below 17 stone, this is a fantastic way to feel the fear and do it anyway. And imagine telling the story for years to come!
2. Beauty is in the eye of the pilot
Getting a bird's eye view of the country is a rare privilege, and you'll take in some breathtaking sights as you soar above countryside and coast. Don't miss this opportunity to see the world as you've never seen it before!
3. A piece of history
Unlike a helicopter ride, getting into a spitfire will give you chills. This is a plane which began its working flights in 1936, had an impressive success rate in the Battle of Britain in 1940, and is synonymous with the RAF. A plane which helped win the war, this is an unbeatable opportunity for anyone with a connection to or interest in the Second World War.
4. One for techies, gadget fans and aviation enthusiasts
An astonishing piece of British engineering, this impressive aircraft was developed in the 1930s. It was so popular that it became the most highly produced aeroplane of the time, in terms of numbers made.
And why was it so great? It was one of the fastest aircraft of its time, thanks to its ingenious elliptical wings creating a slim and nippy profile.
Officially retired in 1961, this is the only way you will ever be able to fly a spitfire in the 21st century.
5. A rare breed
What does "special" mean to you? Rare? Unique? Different? Fitting the very definition of special, a ride in a spitfire is not something many people will ever experience. Get a slice of true exclusivity by boarding one of the very few spitfires still flying around the world today. Out of about 20,000 originally made in the 1930s and 1940s, there are fewer than 50 working spitfires left on the planet, and only a handful of those – literally – have the dual controls that allow for this kind of special guest experience.
Buckle up and enjoy the ride! You won't regret it.