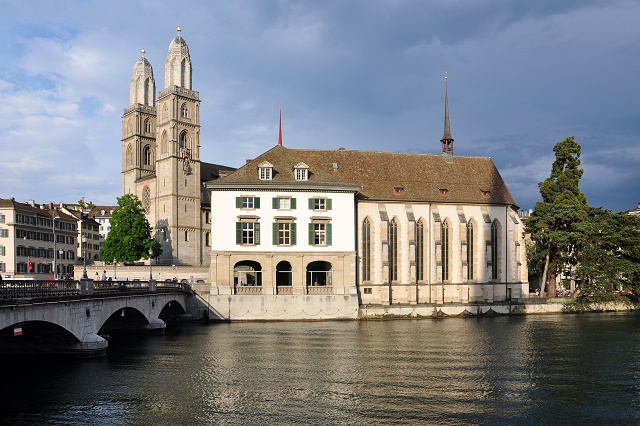 Zurich is the largest city in Switzerland, located in the north-central area at the northwestern tip of Lake Zurich. Permanently settled for approximately 2000 years, the city has a history that goes back to its founding by the Romans who, in 15 BC, called it Turicum. Now it's known as a leading global city and is one of the world's largest financial centres, as well as being situated amongst a jaw-dropping landscape.
Ladbrokes has featured Zurich as one of the best places to visit on its online travel roulette wheel, so we thought we'd compose a guide of attractions not to be missed. It's not that easy to see the whole city in one weekend, but you'll get a real feel for the place with our top picks…
Lake Zurich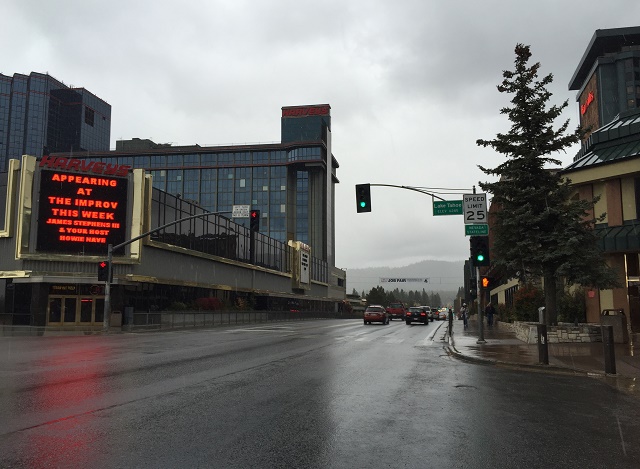 In the past, Lake Zurich was purely a fantastic route for transport. Today, boats are still in abundance, but more often than not they're for excursions, allowing visitors to soak up the beauty of this banana-shaped lake. Most of the places around the shore are served by regular boat services year-round, the most popular being the paddle-steamers. Homes along the coastline are highly sought after – you only have to look at the views to know why.
Old Town
Old Town is the area of the entire historical city before 1893. This part of the city offers world-class entertainment, but it's the backdrop that gets people talking: medieval houses; contorted, narrow lanes; and town halls from the Renaissance period. Here you'll find the Grossmünster (Great Minster), Peterskirche (Peter's Church), and the Fraumünster (Minster of Our Lady).
Uetliberg Mountain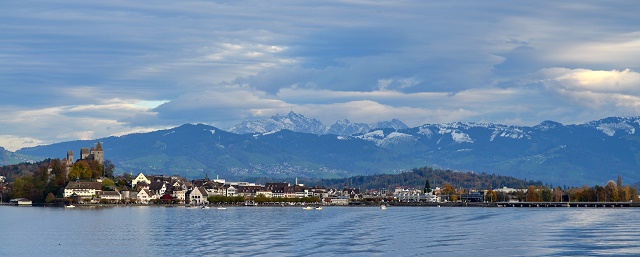 If you like adventure head to the Uto Kulm, the peak of Uetliberg Mountain standing at 871 metres above sea level. It's an escape from the city centre that offers stunning views of Zurich beneath. You can hike, bike, paraglide, picnic, sled and more. You could even stay at the Hotel Uto Kulm, a luxurious mountain cabin with 4* panoramic rooms.
Zurich Zoo
Head to the Zurich Zoo to see elephants, snow leopards, pygmy hippopopotamus, spectacled bears and many more impressive animals. It's situated in Zurichberg and was opened in 1929. It'll take you a good few hours to walk round, and offers a nice break away from the city centre.
Grossmünster Church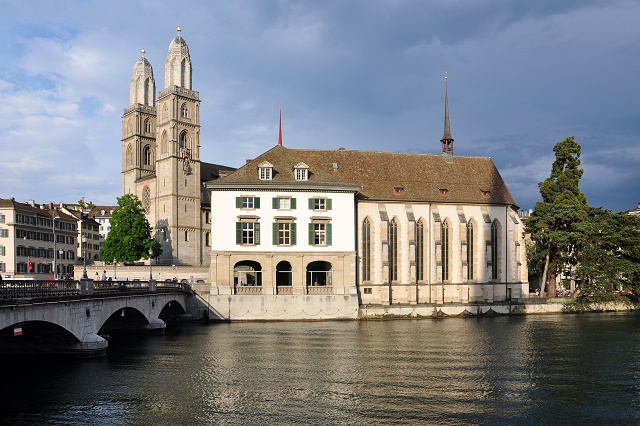 When visiting the Old Town, be sure to stop by Zürich's Grossmünster. It's a 12th century Romanesque ex-cathedral with a fascinating history of Catholic saints and Protestant preaching. It was founded by Charlemagne after his horse stopped over the graves of three early Christian martyrs, according to legend.
If you don't have long in Zurich, these attractions are a great place to start and will let you enjoy the best that the city has to offer. What excites you about travelling to Zurich?