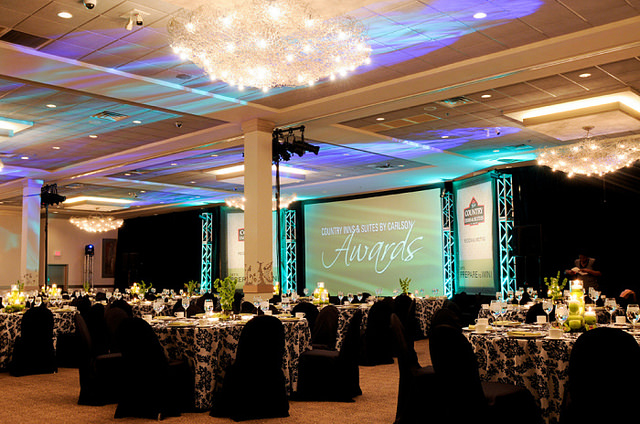 Corporate events always seem more confounding and complex than other types of gatherings. No matter what type of event it is — leadership training, team building, networking, or something else — you will always need entertainment, speakers, activities, and perhaps even sponsors to ensure the event is comfortable and conducive to success. However, before you can organize the itinerary and send out invitations, you need a place to put it all: You need a venue.
The venue is indisputably the most important feature of any event, from weddings to birthdays to business conferences, and it is essential to the efficacy of your event that you secure the venue you need. With this handy questionnaire as a guide, you should be able to plan your event in no time.
Size
Size certainly does matter — especially when it comes to choosing an event space for a professional gathering. A venue that is too large will make attendees feel exposed and awkward, much like people who arrive too early to a party. Conversely, a venue that is too small will cause discomfort in other ways: restricting movement, increasing temperature, and forcing contact, among others.
Though it is impossible to have an exact guest count before you reserve your venue, you should be able to estimate your number of attendees and plan accordingly. Additionally, you may want to discuss your event with venue managers, who have ample experience with crowds of all sizes and can usually provide adequate spaces for your needs.
Accessibility
It might be inconvenient for you to fly halfway around the world to meet with fellow professionals and potential clients, but if most of your attendees are coming from different locations, you should consider arranging your event in a neutral, equidistant destination. Of course, the precise middle point amongst your guests isn't always appropriate for a business event — Galena, Illinois may be a quaint town, but it likely doesn't have the space to accommodate any size of business event, and its closest international airport is more than an hour and a half away.
Instead, you should seek out a location that is easily accessible by most of your attendees. The destination should have plenty of hotels, abundant transportation options, and extra attractions for guests to experience before and after the event. Cities like Niagara Falls, Orlando, and Phoenix are excellent options.
Facilities
Business has gone high-tech, which means most business events will require much more than a large, open space and a few tables for snacks. More likely than not, you and your guests will require advanced audio-visual equipment for presentations as well as stages, flexible seating, and a variety of rooms. The availability of Internet connection should never be in question, and there should be ample resources for people with disabilities. Undoubtedly, your event will have needs peculiar to your industry or attendees; thus, you should inquire with presenters or honored guests while you arrange your plans for the venue.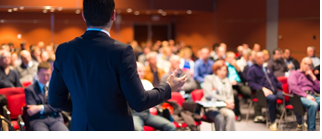 Suitability
Everything you do contributes to your brand and reputation, which makes it abundantly important for you to pay attention to the messages your venue sends to guests, stakeholders, and clients, among others. If you are unsure whether your potential venues are appropriately suitable to your event, you may find these questions useful:
Does the venue uphold the business's stated and implied goals?
Does the venue reflect key aspects of the business's brand?
Is the venue's image fitting for the particular event?
Will the venue appeal to the target audience, including attendees, sponsors, customers, and others?
Cost
Unfortunately, corporate events are never cheap. It costs quite a bit to reserve an event space, rent furniture and equipment, cater food and beverages, and generally entertain large numbers of people. Some businesses can seek financial relief through sponsors, who will supply some of an event's needs. Still, knowing what you can and cannot afford when it comes to venues is imperative. Your venue could cost between 30 and 50 percent of your entire budget, so you should calculate your costs well in advance of picking a space.
Availability
Finally, perhaps the most important aspect of finding a space for your event is knowing when the space is available. Usually, business event occur during a certain time of year to achieve a certain purpose: preparing for the year's biggest sales season, for example. If you have a strict schedule for your event, you should let venue managers know so they can keep you informed of their spaces' availability.
---
Image by Belvedere Events and Banquets Under Creative Common License.