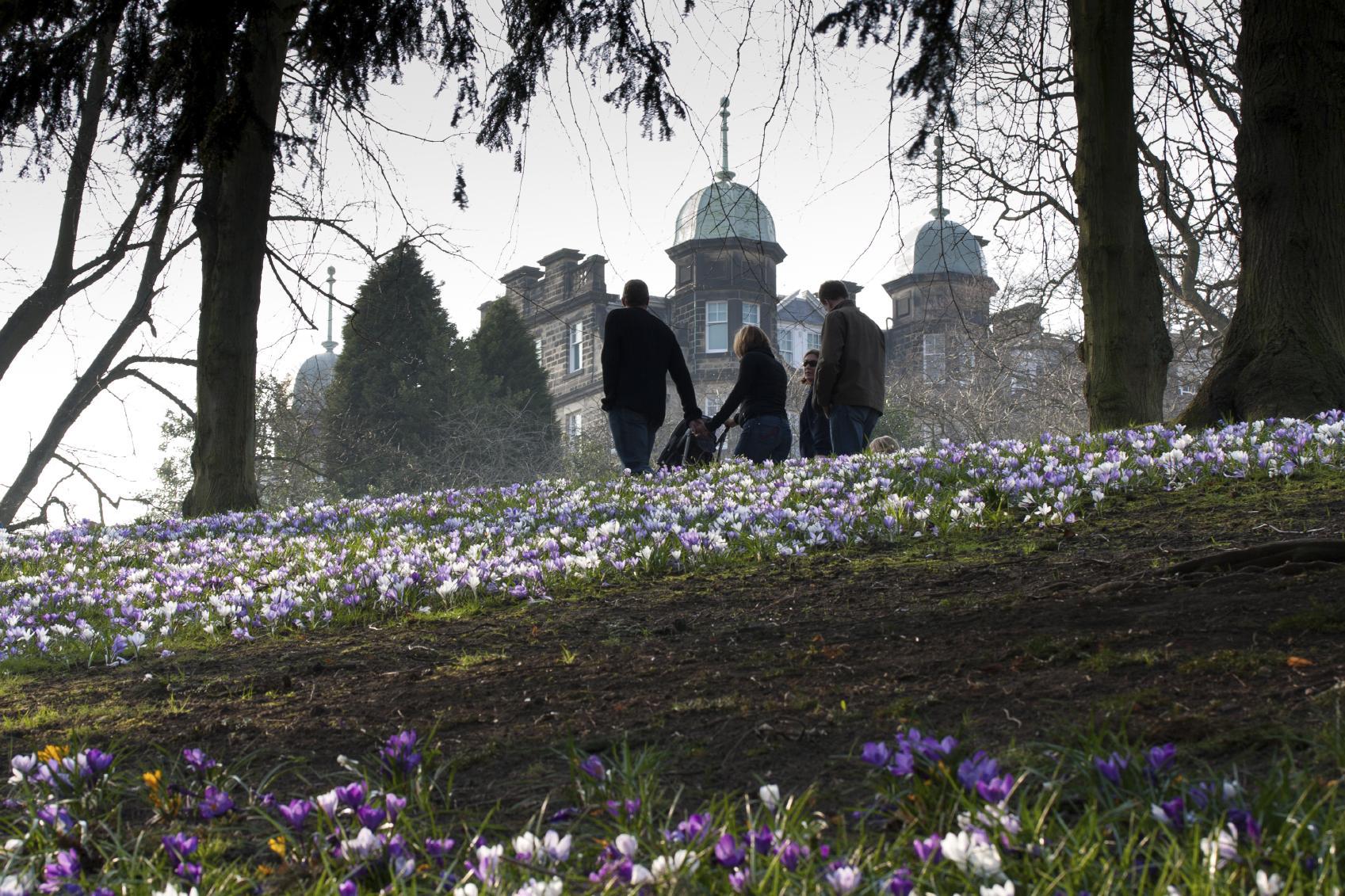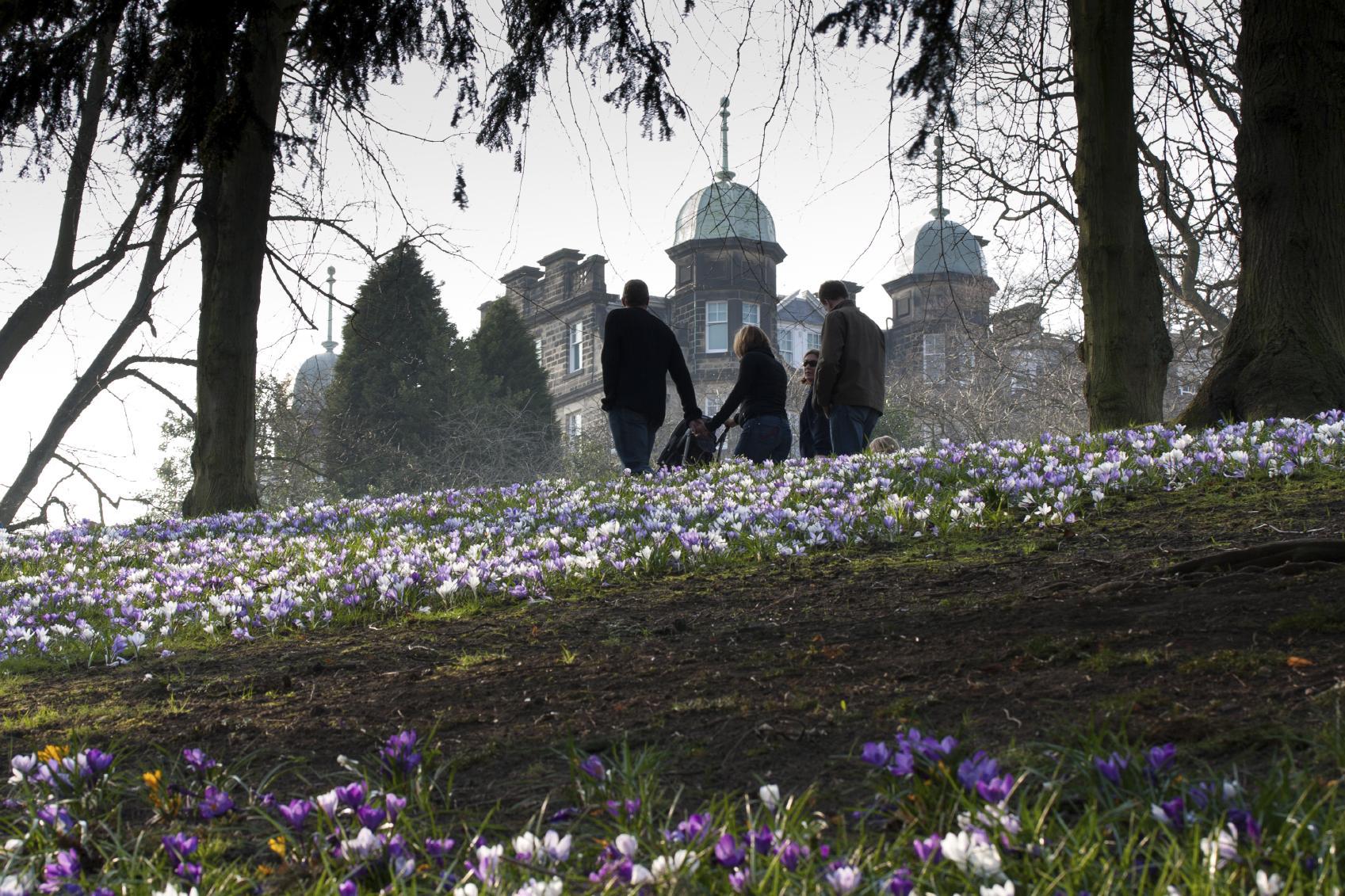 Renowned for its acres upon acres of rolling green countryside, Yorkshire vacation has no shortage of scenic spots. While guidebooks and websites are filled with tributes to the natural beauty of this largely rural area of England, Yorkshire's superb collection of gardens are frequently overlooked. From historical enclaves to bustling urban parks, the gardens of "God's Own Country" are well worth a visit.
1. Fountains Abbey and Studley Royal Water Garden
Set in picturesque countryside and steeped in history, Fountains Abbey and Studley Royal Water Garden is tough to match. The scenic 323 hectare (800 acre) World Heritage Site is not only home to lush green grass, a tranquil riverside area, and a wealth of fauna, but also to one of the largest and best-preserved Cistercian monasteries in England. Visitors can wander the ruins of the 12th-century abbey before moving on to explore the park's other historical delights, which include a Georgian water garden, Jacobean mansion, and ornate Victorian church. Make sure to plan a vacation and visit the medieval Deer Park, where 500 red, fallow, and Sika deer roam. If you find it hard to leave this atmospheric garden, reserve an overnight stay in the Elizabethan manor house, 17th-century barn, or one of the traditional stone cottages on site.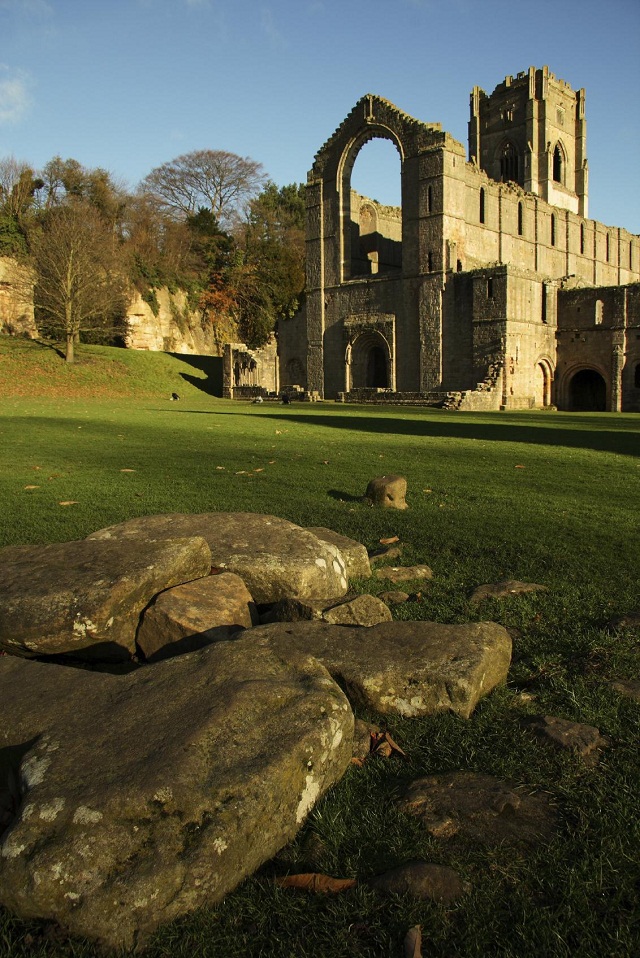 2. Ripley Castle and Gardens
Surrounding a castle with a history that spans over 700 years, the walled Ripley Gardens are renowned for their wide variety of colorful plants and beautiful springtime fragrance. The scenic castle grounds boast some of Britain's largest herbaceous borders, a remarkable collection of hyacinths, and several hothouses filled with tropical plants, ferns, and cacti. Make sure to visit the kitchen garden, home to an extensive collection of herbs and vegetables, including several rare species. In the pleasure grounds, you can admire trees from all around the world while little ones make use of the children's play area. Don't leave without taking a tour of the castle, which has been the home of the Ingilby family for 26 generations.
3. Valley Gardens
Ideal for a relaxing day in the sun, this 7 hectare (17 acre) Victorian-style park feels like a trip back to simpler times. Enjoy a slow-paced stroll and uncover colorful flowerbeds, historical buildings, and shaded benches around every corner. If you're not content to simply laze the day away by the pond, you can practice your serve at the onsite tennis courts. Kids can enjoy a large play area. During the summer, a number of events are held at the gardens, including free concerts and 1940s-themed events. Plan your vacation itinerary to complete your visit with a cup of tea and a generous portion of cake at the park cafe.
4. Museum Gardens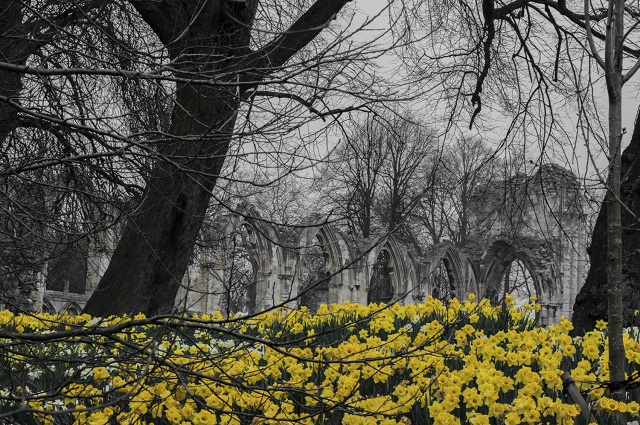 Another garden with a historical twist, Museum Gardens features 4 hectares (10 acres) of plants set among Roman and medieval ruins. Stroll through the gardens to reveal an array of trees, shrubs, and flowers, as well as insights into the area's past. The gardens occupy the former grounds of St. Mary's Abbey and today host the ruins of its church, hospitium, and lodge alongside the west corner of a Roman fort and tower. Look out for the white roses by the museum's entrance: this elegant flower is the symbol of Yorkshire. For more information about the garden, plants, and historical ruins, join a guided tour.
5. The Peace Gardens
Set in front of a Gothic town hall, the award-winning Peace Gardens serve as a green oasis in the bustle of Sheffield's city center. A perfect spot for relaxation, the exemplary urban green space also provides a glimpse into the history of the proud city. There are a number of monuments and memorials, including a large fountain and cascades of water to represent flowing molten steel, a nod to the industry that made the northern hub famous. You can also pay your respects at memorials dedicated to Sheffielders who gave their lives in war. Bring a picnic along or enjoy people-watching at one of the nearby cafes.
Verdant Escapes
Picturesque green spaces can be found throughout Yorkshire, from rural hideaways to popular municipal parks. These gems are not only home to beautiful plant life, but also grant their visitors an insight into local history and often centuries of tradition. Combining nature and culture, they are the perfect spot for relaxation and contemplation.
By Rosanna Young