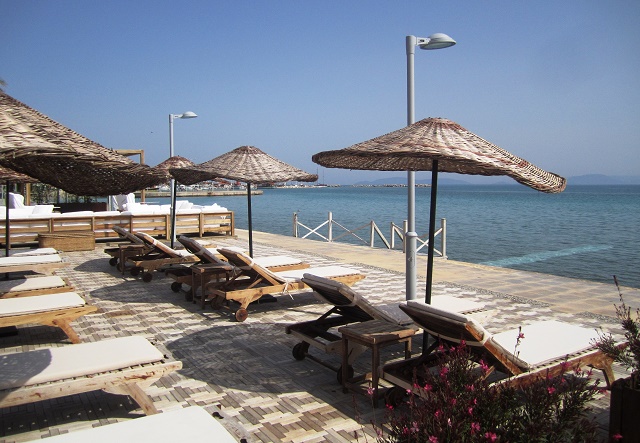 Izmir is the third largest city of Turkey and is known for its beautiful beaches, lovely city center, amazing shopping districts and exciting nightlife. When I was in Izmir I could really feel the solidarity between people, which is of great importance in the Turkish culture. It made me wish all my friends were able to experience the great ambiance in Izmir with me. Unfortunately, they couldn't come with me. So I decided to call them and tell them all about the great things Izmir has to offer so that they'll surely come along next time! Of course I used a prepaid phone and made an online mobile recharge, so that it wouldn't cost me as much to tell them all about Izmir. Now I would like to share some of the hotspots that I told my friends all about with you!
Bornova Forum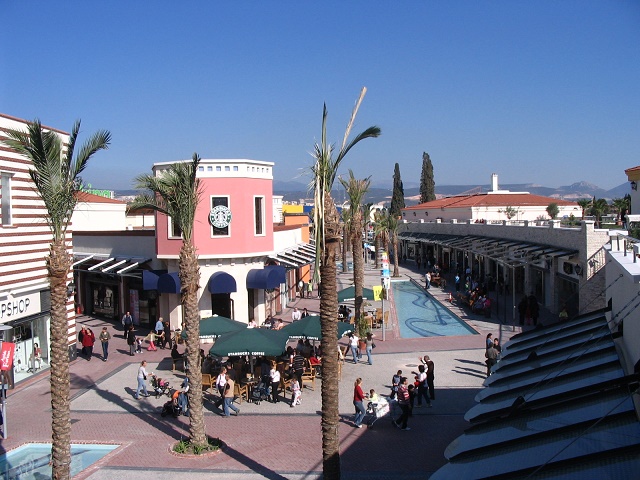 Bornova Forum is one of the two largest shopping malls in Izmir. It's an outdoor shopping mall with a great ambiance. There are a lot of different stores in Bornova Forum, for instance Turkish department stores, American and European brand stores. There's even an IKEA! You can also go to Bornova Forum if you want to grab a bite. The mall has a lot of small restaurants, coffee shops and a few larger chain restaurants.
Kızlarağası Han Bazaar
Kızlarağası Han Bazaar is a renovated kervansaray – a building where travelers could go to sleep and relax – that was built in 1744. The ambiance is a bit like the Big Bazaar in Istanbul. There are a lot of shops where you can find nice souvenirs and lovely tea houses where you can sit and enjoy the beautiful old Ottoman building structures. The Kızlarağası Han Bazaar is a part of Kemeraltı, which is the historical market district of Izmir.
Ilica Beach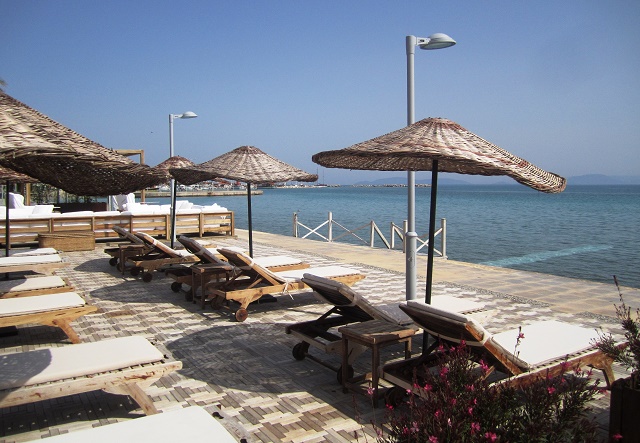 One of the most beautiful beaches in Turkey is Ilica Beach. It's 1.5 kilometers long and has heavenly blue water and beautiful white sand. Technically Ilica Beach is located in Çeşme which is a small village outside of the city Izmir, but it's still within the Izmir district.
Alsancak
Would you like to visit a trendy Izmir neighbourhood? Try Alsancak. Take a stroll along the beautiful promenade and enjoy the lovely seaview. The whole neighbourhood has a lot of trendy buildings and streets and a lot of commercial space. A lot of the trendiest clubs, restaurants and bars are all concentrated in Alsancak. The port of Izmir is also in Alsancak.
Alaçatı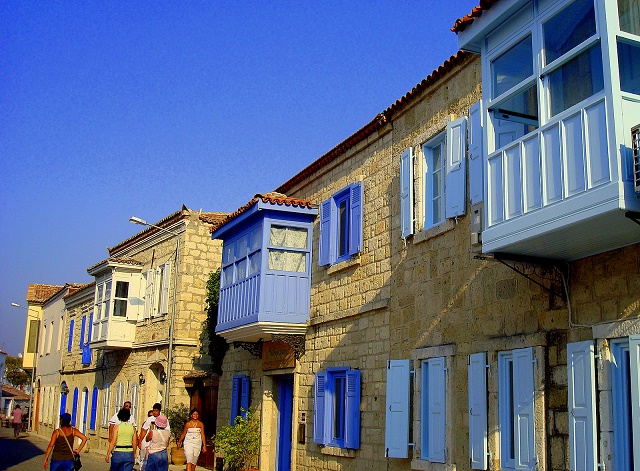 When you're in for an authentic town, full of beautiful old Ottoman houses, boutique hotels and narrow streets, you should visit Alaçatı. Alaçatı is a small town near Çeşme in the Izmir district. But don't be fooled by the beautiful ambience. There's more to this small town than meets the eye. If you're in for a night out, try the nightclubs by the seaside, which are open until morning.
Izmir Wildlife Park Sasalı Doğal Yaşam Parkı
When you're on a low budget and you want to do something fun, you can go visit Izmir Wildlife Park. The entrance is only 3.5 TL ($1,22) and for students it is even cheaper 1.25 TL ($0,44). It is a compact wildlife park with a lot of different animals. Thanks to the green surroundings, you'll feel as if you're actually in the wild with the animals.
Alltogether it is the great ambiance in Izmir that makes all these places even greater. Are you ready to experience the great things that Izmir has to offer? I know I can't wait to go back!