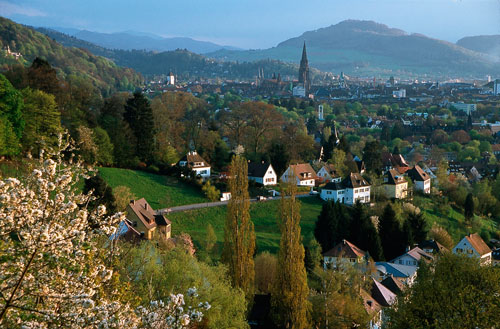 One of the most fabled and majestic regions of Germany, the Black Forest is a wooded mountain range that can be found in the southwest, bordered by the Rhine Valley. It got its name during the Roman conquest, when the soldiers noted how the dense growth of conifer trees blocked out the sun.  If you're looking to take in a little of the region's culture, pop over to the Deutsches Uhrenmuseum, the German Clock Museum. In addition to several permanent and rotating exhibits on clock-making and time-keeping, the museum is home to the world's largest collection of cuckoo clocks.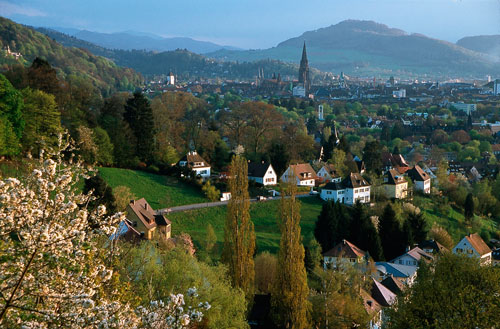 If that sounds like it's enough to drive you crazy, don't worry. The home of Black Forest ham and Black Forest cake has no shortage of fine dining options: 17 Michelin starred restaurants can be found in this region, two of which hold 3 stars. For a super cozy atmosphere and outstanding breakfast buffet, try Rathausgloeckel. If you're looking for a truly local menu, check out Parkhotel Adler Restaurant for great outdoor dining at a very popular spot (reservations highly recommended). If it's beer that you came for, head to the Alpirsbach Brauerei (brewery) where beer has been brewed since the Middle Ages. This former monastery is said to employ the area's uniquely soft water to produce a distinctly flavoured beer that is highly renowned.
If you're determined to relax on your Black Forest getaway, the spa town of Baden-Baden will be just the ticket. The beautiful tree-lined avenues, boutiques and grand architecture make for enjoyable walking and city touring before you sink into the famous thermal baths. On the other hand, if you came to the Black Forest region looking for thrills, I suggest Europa Park. Its 160 acres of rides, shows and shops will provide hours of action, including the Silver Star, Europe's highest rollercoaster and the virtual reality journey Eurosat, where you'll whiz past meteors and shooting stars.
Perhaps you came to the Black Forest to experience the towering firs and the piney air – then you're going to want to explore the network of trails that have been maintained for over 140 years by the Schwarzwaldverein (the Black Forest Association). There are routes up to 200 km in length, but also plenty of shorter, circular routes designed to give visitors the best of the Black Forest wilderness. The "Schluchtensteig" is one of the most popular trails, opened in 2008, which crisscrosses the south Black Forest, up mountains to impressive lookout points, and offering hikers views of the region's five gorges. On this route you will also see Lake Schluchsee, the largest lake in the Black Forest.