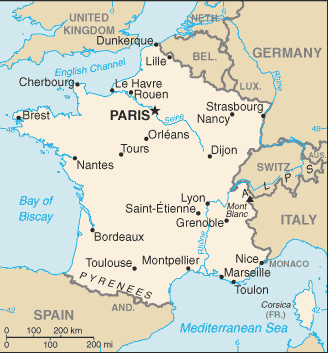 Doing the European adventure thing is becoming a regular rite of passage for those coming from overseas, but for those from the United Kingdom, it has always been a popular adventure. Being separated from the European mainland by only the thinnest strips of water – the English Channel – seeing the continent has been popular for British adventure seekers for centuries and it's unlikely to stop any time soon.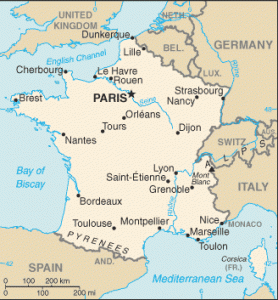 The obvious starting point for any European adventure is France, so taking a ferry from Dover to Calais to begin is definitely an option you should explore – particularly if you have a fear of flying. It is from France that you have easy land access to many other countries in Europe, by road or rail, and can have a very different adventure depending on which direction you head. Here are some options if you're not sure where to begin!
Germany
Sharing a colourful border and history, France and Germany have had an interesting relationship but in modern day Europe, they are definitely seen as strong partners. Travelling between the two countries will bring to light how close their paths have been, as changing fortunes between wars have led to some locales within either country to be more similar to the other. Venture further inland though and remark at the rich and diverse culture of places like Bavaria and the Rhineland.
Spain
Heading south you will get warmer, more relaxed and Spanish – as the south of France borders Spain and has just as colourful of a history as it does with Germany. Cross into Catalunia or Basque and check out the fiercely proud cultures that still remain there. Travel between the two countries is easy and can be done by land, sea, air or any combination of the three.
Switzerland
Home to neutrality and some of the most spectacular views in the world Switzerland is one of the few places in western Europe where you will need an alternate currency than the Euro. With a French side, German and Italian that pretty much all speak English as well, you'd be foolish not to check out the breaktaking beauty of Switzerland, particularly in the winter.
Italy
What can be said about Italy that isn't already known? The food is second to none; the history stretches back almost as far as is known; the people are friendly, the sites are spectacular and the culture changes in every town you visit. You could spend a lifetime in Italy and never tire of it and is the perfect rail journey from France. Do not miss out!