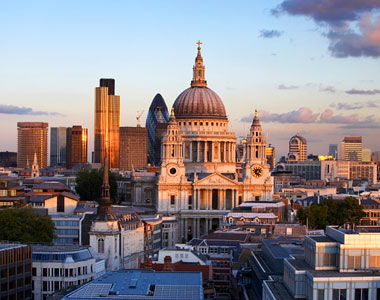 London is definitely one of the world's most cosmopolitan cities. Each turn unearths a different neighbourhood complete with its unique character and charm. With such a varied population and so many different types of people in the city there has to be a place for everyone and there truly is. There are areas for shopping like Piccadilly circus, places for having night time fun like Soho and Covenant Garden, and of course just walking around in the city unearths many of London's best attractions. Different neighbourhoods in London include: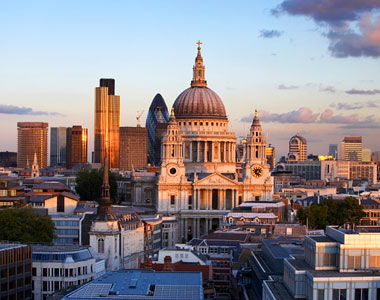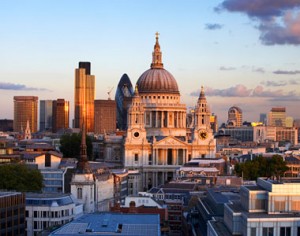 The City 
Located along the Thames River the city is rich in history. Noted for having St Paul's Cathedral, the Bank of England, the London Stock Exchange, and Lloyds of London this area is certainly full of some of the city's most iconic buildings. While in the City travelers can wander along London's main financial street Fleet Street in the same territory that the mad barber Sweeney Todd once inhabited.
The East End 
East of the city in the Tower Hamlets Borough is what is known as the East End. Rejuvenated by having London's 2012 Olympic Park located there the east end has become amongst the most trendy spots in London. Be sure while visiting here to go to BrickLane for a fantastic curry and to spend some time in the ever hip Shoreditch area now known for having eclectic markets and bars and clubs. These days the East end of the city is not so much known for its infamous citizen Jack the Ripper as much as for all the artists and hipsters that have revitalized the area.
Clerkenwell 
Clerkenwell has some elements of old and some of new. Famous for having the oldest Norman churches in the city as well the Smithfield Market which has long been the largest meat market in the city presently and well into the past. These days Clerkenwell is noted for having the most happening nightlife scene in the city. Clubs like Fabric give guests all the DJing dance music they can handle while the numerous art galleries in the area draw people out for night time openings.
Covent Garden
Covent Garden is a part of London theatre district. Beyond the area is well known for having a fascinating mixture of different pubs, restaurants and varied shops. A few of the theatres recommended to take in a show include Theatre Royal Drury Lane, the Donmar Warehouse and The Strand's Savoy Theatre. Also enjoy the covenant garden piazza which is a great people watching spot for the breadth of its activity and the varied street performers in it.