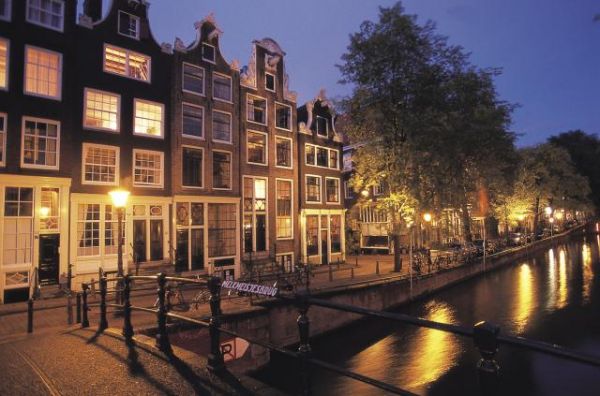 Amsterdam has many different sections to it. If you are lucky and have time, it is well advised that you wander the city – or even better yet – get a bicycle in order to see the whole city in all of its glory and magnitude. The neighbourhoods that are discussed below are amongst the city's most beautiful and truly deserve time to soak in. Wander in them and sit at one of the street side cafes to enjoy them in all their glory. The pretty neighbourhoods in Amsterdam include: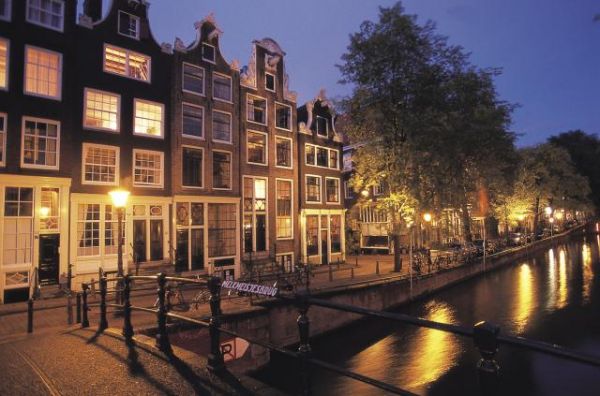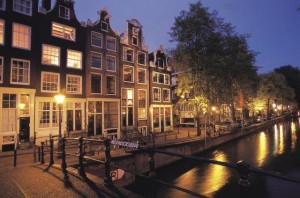 Jordaan 
The Jordaan neighbourhood is amongst the oldest and most beautiful in Amsterdam. This area is made up of lush canals, gentrified neighbourhoods, posh galleries and boutiques, and great cafes and restaurants. Really walking through here on a sunny day will make you forget altogether the debauchery present in the Red Light District. Jordaan is considered by many to be Amsterdam's most fashionable neighbourhood.
Canal Belt 
Truly one of the most delightful areas of Amsterdam the Canal belt is built around a variety of Canals that stretch around Amsterdam. This area is known for having many canals, restaurants, antique shops and the Amsterdam land mark The Anne Frank House. Wandering around these fantastic canals is a great way to spend as much as a day soaking in all that is beautiful and great about Amsterdam. The eastern end of the canal ring has the Gouden Bocht – which is known as the golden bend. The golden bend, as the name suggests, is an area of immense opulence in Amsterdam.
Museumplein and Vondelpark 
Two of the nicest parks of Amsterdam are Museumplein and Vondelpark. The museumplein, as it name would suggest, has a variety of different museums around it including the Rijk Museum – which has the works of older Dutch masters like Rembrandt, the Stedekijk Museum which has modern art, and the Van Gogh Museum which has the worlds collection of this Dutch masters work. Nearby Vondel park is a massive park, complete with a man made lake, that acts as the city's green space and refuge. Vondel park also has a massive open air theatre that is used in the summer time.
Jodenbuurt & Plantage 
The Jodenbuurt has been the city's Jewish Quarter since the 17th century. Sadly, after the Jewish population decreased significantly since World War 2. Now the area has museums and memorials dedicated to the Jewish and Dutch resistance in the area as well as the Amsterdam Music Theatre and the Rembrandt Museum. The Plantage, which is located just to the southeast of Jodenbuurt, has a number of Amsterdam attractions like Botanical Gardens and the Artis Zoo. The Artis Zoo contains an aquarium, botanical garden, a zoological museum, a planetarium, and a geography museum.