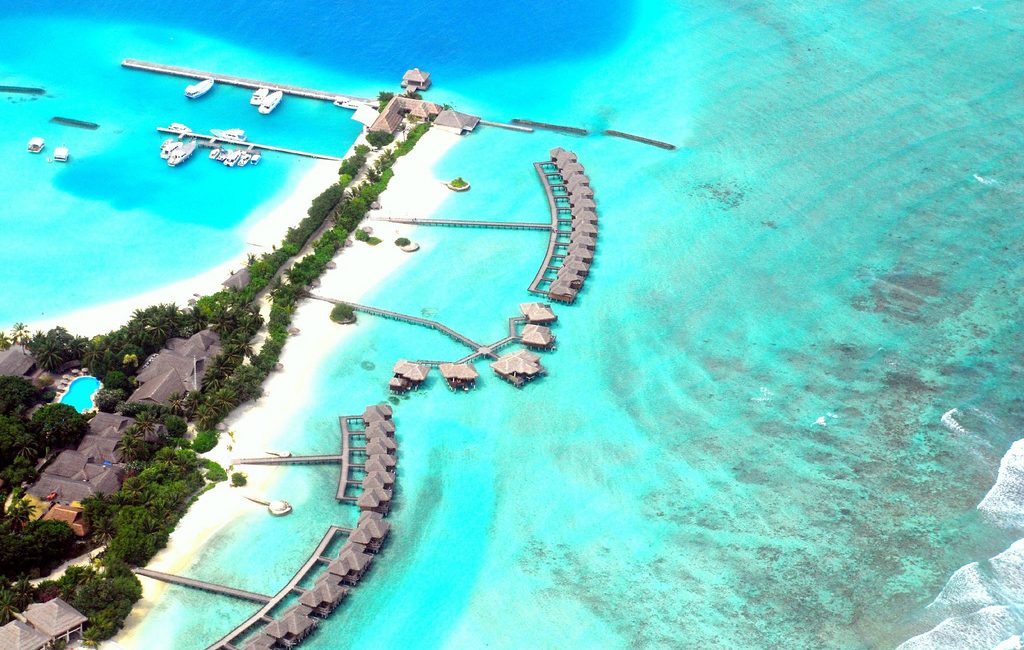 If you're in the midst of wedding planning and are starting to feel the stress, then consider taking a break to think about your honeymoon!
Traditionally, a honeymoon only referred to the first month after a wedding and (grimly) the time people believed it would take for the couple's initial glow of love to fade. It was only in the late 18th century that the term "honeymoon" started to refer to travel. In Britain, couples used to do a tour of friends and families homes who couldn't make it to the wedding. In the 19th century, wealthy British couples started to travel to far-flung places, while middle-class couples stayed closer to home and visited nearby seaside towns.
Now, the honeymoon always refers to a short period of travel after the honeymoon so that you and your spouse can de-stress from the planning of the wedding and the big day and spend some time alone together.
When you start looking for places to go on your honeymoon, you will probably find plenty of spots that you were already familiar with. Spots like Paris, Hawaii, and Mexico are all very popular amongst honeymooning couples. However, maybe you and your spouse are already well-traveled or like getting off the beaten path and don't want to go someplace inundated by tourists.
In that case, here are 10 cool places to have your honeymoon that you may not have considered:
Vaadhoo Islands, Maldives
The Vaddhoo Islands is a stunning, far-flung location replete with gorgeous beaches, stunning sunsets and very few people (only 500 people inhabit the island). The real unique aspect of the Vaadhoo Islands is its Sea of Stars phenomenon. Bioluminescent plankton turns the water into a shimmering, glowing wonder world. Movement in the water causes the bioluminescence to flare, creating an incredibly romantic experience for honeymooning couples.
Giraffe Manor, Kenya
In case the name didn't give it away, the Giraffe Manor in Kenya is the place to be if you've always dreamed of eating breakfast with giraffes (and honestly, who hasn't?). This boutique guesthouse is in the suburb of Lang'ata Nairobi and is full of friendly giraffes that might pop their head in the window to see if you have any tasty snacks.
Kakslauttanen Igloo Resort in Finland
If you're not put off by chilly temperatures, then the Kakslauttanen Igloo Resort in Finland might just be the unique honeymoon experience you're looking for. This unique resort allows you to spend the night in glass igloos that look up at the night sky. This secluded resort has minimal light pollution so you will see a stunning display of stars and Northern Lights. You can also have your wedding here as well! If you do plan to marry here, view here to find a wedding photographer who can truly capture the beauty of the locale, as well as the love between the two of you.
Borobudur, Indonesia
If ancient ruins buried in the jungle are right up your alley, turn your sights to Borobudur, Indonesia. This 9th century Mahayana Buddhist temple in Magelang Regency is a UNESCO World Heritage Site and is a stunning, incredibly well-preserved historical site in the midst of the jungle.
Tanzania, South Africa
Tanzania is full of rich, natural beauty and lots of opportunity for adventure. For many people who look to visit Tanzania, they do so with the hope that they will see The Big Five. This includes some of the largest, most powerful animals in Africa, which include: the African Lion, the African Leopard, the African Elephant, the Cape Buffalo, and the Rhinoceros. Many safaris in the country focus on finding these animals and allowing people to be exposed to them in a safe, ethically responsible way.
Jules' Undersea Lodge, USA
In Key Largo, there is an underwater room that initially served as a lab to researcher Ian Koblick. This unique space was converted into a small hotel, and now you can experience how fascinating it is to sleep underwater. The hotel offers a single suite with two bedrooms, one bathroom, and a small living area. You have to dive to reach the hotel room, but if you can't dive the hotel will provide a preparatory course, and you will be brought to the hotel by an instructor.
Iceland
The small country of Iceland is staggeringly beautiful and is also home to tons of natural hot springs, heated by geothermal energy. Iceland is a relatively uninhabited country, which makes driving through it very easy. You can rent a car on your honeymoon and travel to exciting locations in the country where you can experience the hot springs, cuddle under the Northern Lights, or snowmobile across a glacier.
Hobbiton, New Zealand
If you're a fan of the Lord of The Rings, then Hobbiton in New Zealand will be a magical experience for you and your new spouse. Hobbiton is the movie set that was used for the filming of the Lord of The Rings movies. Originally, the set wasn't built to last, but it was rebuilt for the filming of The Hobbit: An Unexpected Journey and now looks very much like a place where people live and farm. You can go on two hour guided tours through the village, but it's recommended you book ahead of time because it's very popular!
Skylodge Adventure Suites, Peru
You won't want to have a fear of heights if you plan to visit the Skylodge Adventure Suites in Peru! The transparent, luxurious outfitted capsule hangs off the edge of a mountain in the Sacred Valley of Peru. To reach this stunning location, you will have to climb 400 meters of Via Ferrata, where you will then be treated to a gourmet meal with wine and a lovely breakfast.
Cape Breton, Nova Scotia
The stunning vistas of Cape Breton, Nova Scotia will take your breath away. If you love to drive or have a motorcycle, know that the Cabot Trail is considered one of the places you must bike in your lifetime. This area is especially stunning in fall when the leaves start to change. Cape Breton is a friendly area dotted with small villages that welcome guests with music, good food, and lots of beer. Cape Breton is also home to some of the most gorgeous golf courses in the world.