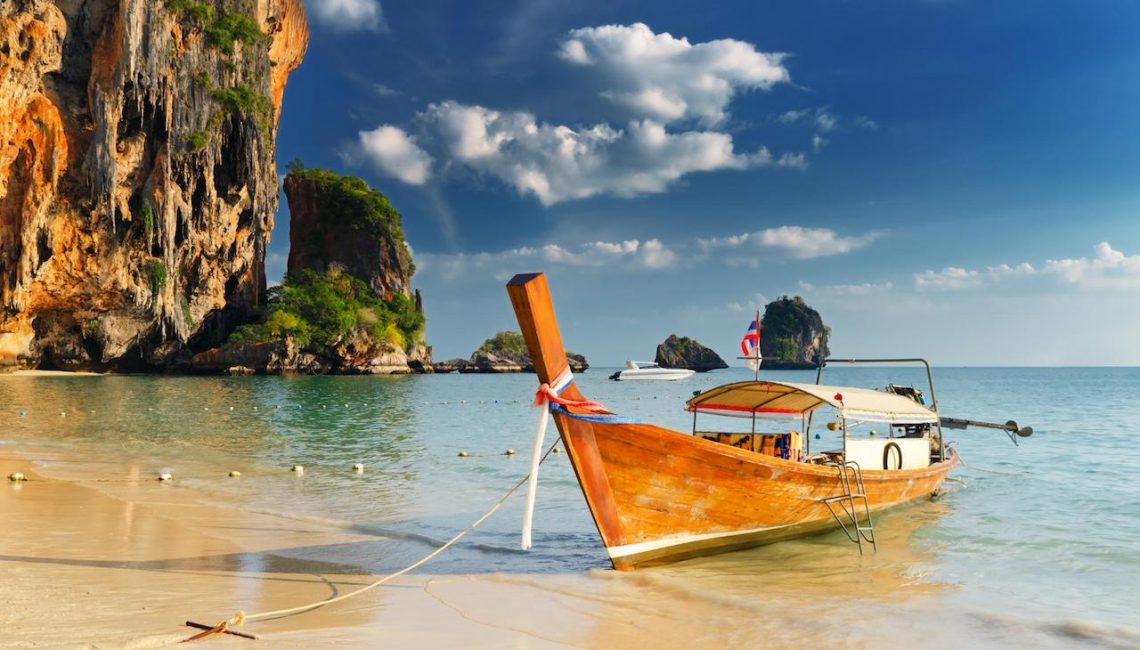 Phuket is Thailand's largest island, and as a result there are tons of gorgeous sites and attractions to see here. It's a beautiful place filled with amazing people, but while you're visiting, you might want to take a look at some of the surrounding islands. There are hundreds if not thousands within arm's reach of the main island, so why not plan a trip with a Phuket car rental and take yourself on a seriously unforgettable adventure?!
1. James Bond Island. This island was made famous when it appeared in The Man with the Golden Gun in 1974, a popular Bond film that made the island a hit. It's a gorgeous spot and one best viewed from a boat as you pass the limestone karst in contract to the crystal blue seas. It's a popular background for photographs, so make sure your camera is ready. The island also has a number of similar structures in the bay for you to marvel at as well as stunning caves for you to explore.
2. Koh Phi Phi. This is one of the top destinations to visit in Thailand. It's a small island between Phuket and Krabi and one that does not have any cars or roads. It has a bit of a reputation for partying, but even if you don't like to dance late into the night, there is still plenty for you to do. Maya Bay is the central attraction and is one of the most amazing natural wonders you will see in the entire country. While it was made famous after being featured in the Leonardo DiCaprio film The Beach, its limestone cliffs and white sands are best experienced in person. The clear water allows for an incredible view of the ocean, and if you want to have the area all to yourself, you better get there really early.
3. Coral Island. This island is a mere stone's throw away from Phuket and it features beautiful beaches, amazing snorkelling spots, and incredible wildlife for you to photograph. Long Beach and Banana Beach are the only two on the island, but they both have white sands and clear waters. By the beaches, as well as further out, there is an abundance of coral for you to snorkel around and admire. Scuba diving is certainly the best way to experience this, and there are plenty of spots for beginners thanks to the calm seas.
4. Similan Islands. For those who love to dive, this island is the best way to complete your journey. An enchanting island, it's known as one of the best diving sites in the whole of Thailand and there are so many things for you to experience in the water. From colorful fish and marine life to massive manta rays, you can spend time in a whole new world. There are even fascinating rock formations on the seabed that you really must take the time to check out in person.
5. Koh Bon. On the southern coast of Phuket and opposite Rawai Beach, you will find the small and rocky island of Koh Bon. The eastern side is home to a beautiful long beach, and at the north-western tip, you will find a sandy patch where the only restaurant on the island makes its home – combining western and Thai cuisine perfectly. This island offers plenty of swimming as well as a bit of a break from the hustle and bustle of the city of Phuket. There are even snorkeling spots and plenty of wild walks for you to enjoy.
To Conclude. Now that you have the best islands in the area on your list, you can make plans to visit each and every one of them – plus, you can have a great Phuket car rental service to use while you're out there when driving to a stunning beachfront resort. Whether you feel like partying, taking in the views, or visiting popular movie locations, there is an island out there that will perfectly match your dreams and adventures.