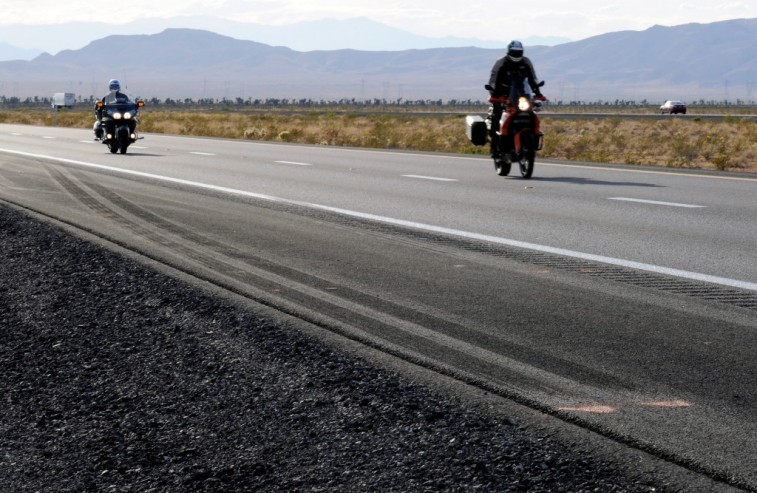 If you own a motorbike and you're planning a long-distance ride anytime soon, you need to read this post. It's very likely that there might come a time during your travel where you'll regret not bringing along something you might require.
The following list includes must-have items that can make the difference between a comfortable ride and one you could just as well have missed out on.
A good map and a navigational device
You're probably wondering why you have to bring these two if you have everything you need in your GPS unit. Well, the fact is that with electronic gadgets, there are many things that can go wrong.
If there is any way you might be left without power or maybe you've forgotten your power bank at the last motel you checked out of, you need a map to get your bearings and find your way around places you've never seen before.
The best protective gear you can afford
Long-distance trips automatically call for quality protective equipment. You might believe that the likelihood of you crashing or just being involved in an accident is slim, but the fact of the matter is that it's better to be safe than sorry.
Get the best helmet you can afford because you don't have two brains so you can rely on a spare if one of them fails. Here's a useful article you might want to go through if you're in the market for women's motorcycle helmets.
You'll also need protection for your back, elbows, knees, as well as a pair of quality boots.
A travel toolkit and a flat repair kit
Even if you've never even thought of using a travel toolkit before, you might be surprised at how much a small mechanical failure can damage the pleasure of a motorcycle road trip. As for the flat repair kit, at some point or the other, you're going to pick up a puncture. Sure, it might not be the right solution, at least not in the long run, but it'll save you some trouble for the moment.
Power banks and cables
Most motorbike riders have lots of small gadgets with them. You'll have to supply power to your GPS unit, and you might even have a motorcycle radio, a pair of Bluetooth earplugs, or a smartphone that needs charging at least once in a while.
If you travel by yourself, you might also require an emergency communicator, as it will be able to notify your loved ones or any rescue services that you're trapped under your motorbike or that you're injured somewhere in the middle of nowhere. For all of these devices, you need power, so don't hesitate to invest in a good power bank. Solar ones are also available, so maybe you should consider a model that you can keep in your tank bag and leave it to take advantage of the sun while you ride your bike.