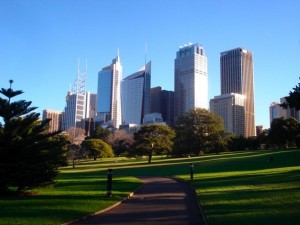 There are few things I enjoy doing more than exploring big, bustling destinations on holiday, but I think constantly being surrounded by crowds of people for a few weeks can feel a little overwhelming. If you are going on a city break, I recommend you get some fresh air by heading to its public parks. One place where you will definitely find lots of wide open spaces is Sydney.
Although it is Australia's largest city and contains hundreds of towering buildings, Sydney offers plenty of opportunity to get away from the hustle and bustle of the city centre, and feel at one with nature. Once you've booked a flight to Sydney, here are some of the parks you may wish to visit.
Centennial Park
Situated in the Paddington district of the city, Centennial Park is certainly a good place to come if you want to relax. While it enjoys a central location, I think coming here feels a world away from the heart of Sydney. Measuring 189 hectares, this beautiful park contains pretty flowerbeds and well-maintained walkways lined with palm trees.
The park is certainly a great place to take a relaxing stroll, though if you fancy being a bit more active you might want to go rollerblading or cycling – equipment for both of these pastimes can be hired from the sports centre. Horse lovers, meanwhile, will glad to hear that Centennial Park is one of the few inner-city parks anywhere in the world that offers horse riding facilities.
If you've worked up an appetite, you should head to the Centennial Parklands Mobile Food Van for a snack. Situated near the Duck Pond on Parkes Drive, this establishment is open every weekend and public holiday, selling a range of hot food and drinks, including tea, coffee, hotdogs and pies.
Queens Park
I think Queens Park is another great place to visit for those keen to connect with nature. Although it's much smaller than Centennial Park (it is just 26 hectares), there is plenty to see and do here. A brief walk through the public park enables you to take in a wide array of flora, with coral trees, holm oaks, araucarias and Port Jackson figs just a few of the species that can be spotted as you stroll.
Nature lovers will be glad to know the park is situated next to a set of steep sandstone cliffs, while sport enthusiasts will discover facilities for rugby, football and cricket.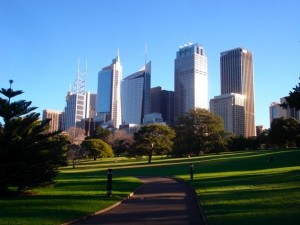 Royal Botanic Garden
Last on my list is the astounding Royal Botanic Garden. Situated in the middle of the city centre, this 30-hectare space is the perfect place to unwind after a busy day of sightseeing and shopping. The range of animals that can be seen here is virtually endless, but some of the species that I think are worth looking out for are the cockatiel, white-faced heron and silver gull.
In terms of flowers and plants, I suggest you keep an eye out for lamiaceaes, rose mallows and wollemi pines. Alternatively, you might wish to check out some of the many statues and memorials. These include a bronze figure of writer Henry Lawson and the 19th-century Venus Fountain – the latter containing an intricately-sculpted crocodile.
These are just some of Sydney's most amazing public parks, but if you know any others that are worth visiting, please share your thoughts by leaving a comment below.