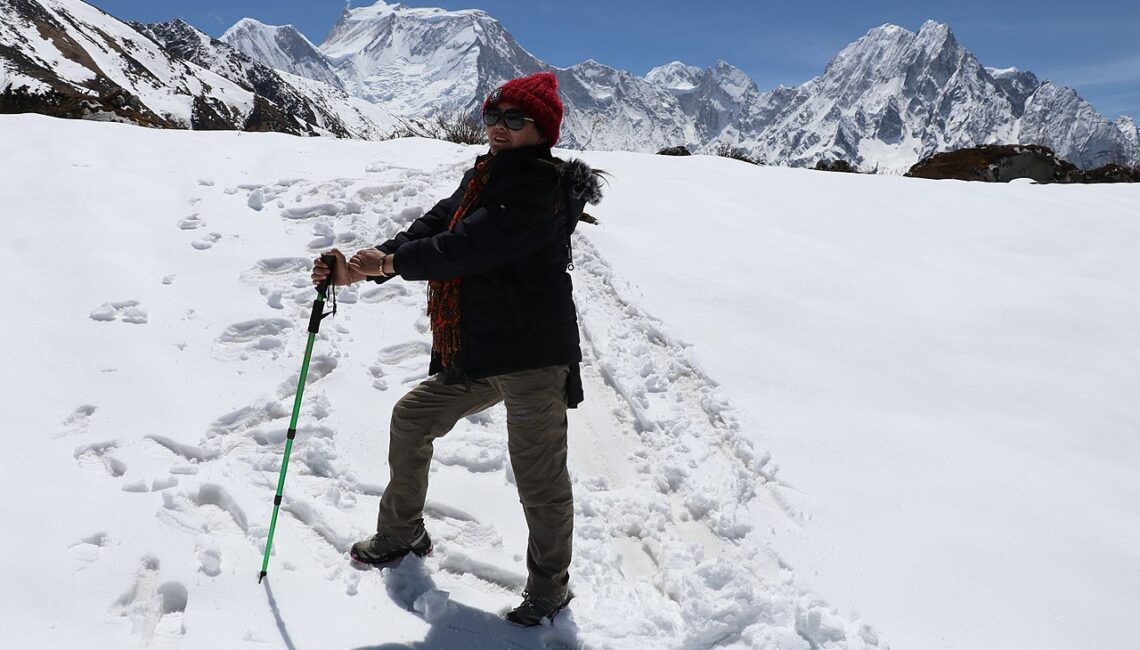 Tucked away in the lap of the mighty Himalayas, Nepal is a country of diversity. This tiny country is a great place for those who are looking for some inner peace, tranquility and adventure. With its vibrant culture, rich heritage and history and spectacular landscape, Nepal can surprise you for sure. While many people visit Nepal for finding inner peace many come here seeking the adventure of their lifetime.
Believe it or not, this tiny country is home to ten of the world's 14 highest mountains in the world and it is no surprise that Nepal is a hub for mountaineers and hikers that want to scale these rough terrains and gigantic mountains. However, if you have never done trekking in Nepal before you will need expert help that would see to it that your trekking trip is safe and successful.
Let's take a quick look at the 5popular treks in Nepal that would offer you an excellent trekking experience in Nepal.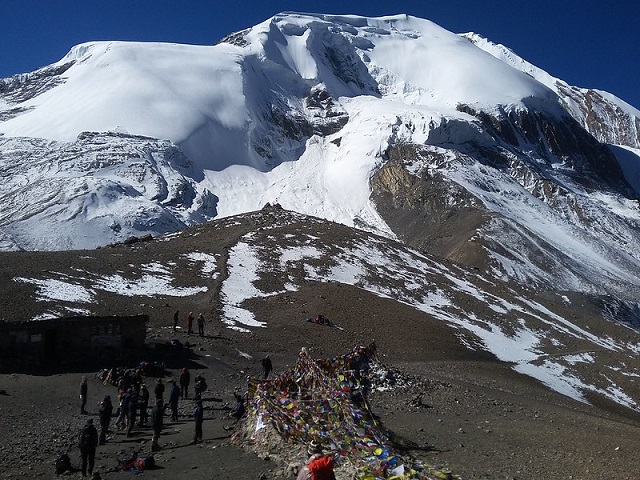 Annapurna Circuit Trek
If you are planning to visit Nepal for some trekking adventure, the Annapurna Circuit Trek should be on your list. It is considered to be one of the toughest treks in the world, but if you are up for a challenge this is something that should cheer you up. The trek usually begins via transfers from Kathmandu to Pokhra or Besishahar. Trekkers can also stop at Mugling and follow the Marsyangdi River and stay overnight at Jagat.
The trek further leads to Chamje, Tal and Dharapani, various villages of Chame, Upper Pisang, Ghyaru, Ngawal, and Manang. Gradually, the path becomes challenging and you would need some fitness tips to trek in the Himalayas . Eventually, the trekkers would reach the path's highest point at Thorung La pass and take a long descent to Muktinath and head to Pokhara. This trek would take 18 to 20 days to complete and must be on your list if you love trekking in Nepal.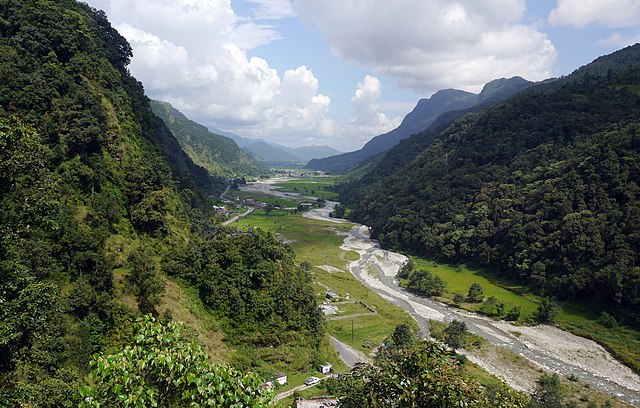 Annapurna Sanctuary Trek
Popularly also known as the Annapurna Sanctuary Trek, this is one of the short treks that you can experience in Nepal while being close to some of the biggest mountains in the world. This trek initiates with your ascent to Poon Hill before the sun comes up. This is where you can get some great sunrise shots. The path then leads eastward to Chuile, Bhanuwa via Chhomrong and then you cross the bamboo forest at Deurali and ascend the Machhapuchhre Basecamp and then head forward to Annapurna Basecamp.
The trekkers usually come down the same path till Chhomrong and then cross the Modi Khola and reach Pokhara. Trekkers can also combine the Annapurna Circuit Trek with Annapurna Sanctuary Trek for the ultimate Annapurna trekking experience.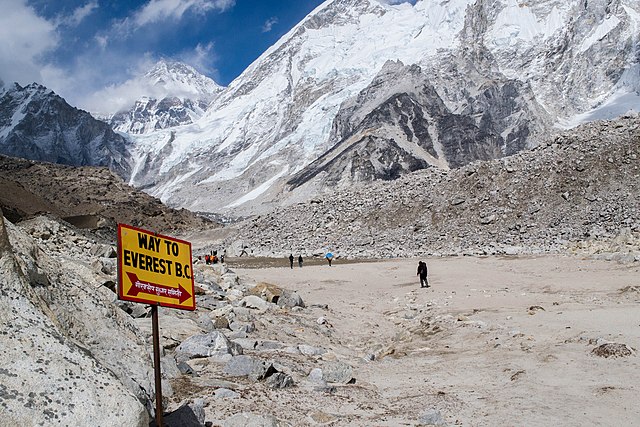 Everest Base Camp Trek
If you love to trek to the base of the highest mountain in the world, the Everest Base Camp trek is the one for you. This classic trek takes you up and down the main trekking route and follows the legendary Everest Trail. The trek begins in Lukla as you trek to Phakding and eventually trek to the Sherpa capital of Namche Bazaar. This is where trekkers would spend a day acclimatising before heading to Imja Khola.
The trek further takes you through various Sherpa villages as trekkers head to Thyangboche and spend two nights at Dingboche. With an acclimatisation walk in Chukkung, Dughla and Lobuche, you head towards the Everest Base Camp and reach the base of the mighty Mount Everest. This route generally takes 13 to 14 days as you go trekking in the Himalayas .
Dhaulagiri Circuit Trek
Considered one of the most challenging treks in Nepal, the Dhaulagiri Circuit Trek is a classic adventure trekking path that offers stunning views of the Dhaulagiri and the peaks of the Annapurna massif. This trek is initiated from Pokhara and heads to Dharapani. The trekkers are up for a challenge with a morning walk to Sibang and then cross Dar Khola and ascend and trek through the Myagdi Valley. From here, trekkers spend another week navigating through charming villages to reach Dhaulagiri Basecamp.
After a day's rest to acclimatise and to prepare for crossing French Pass trekkers head to the northern slopes of Dhaulagiri and camp at Hidden Valley and further cross Dhampus Pass and Kali Gandaki Valley and then descent into Marpha and fly back to Pokhara. This 12- day trek can take you through some challenging and rarely visited terrains in Nepal.
Khopra Ridge Trek
If you want to experience the mighty Annapurna massif but don't have enough experience and skill, the Khopra Ridge Trek is the best one for you. Ideal for first-time trekkers, this trek initiates at Modi Khola and you hike up to Ghandruk and Tadapani. As you trek the terrain you come to the Khopra Ridge and walk towards Khayer Lake. As you descend you come to various viewpoints that offer you spectacular sunrise shots that will stay with you forever.
This trek also takes you through different landscapes throughout the week and offers you an introduction to the world of trekking in Nepal.
While many other treks in Nepal can take you through different landscapes and terrain you still need to be clear about how you would prepare for trekking in the Himalayas.
Here are 5 practical tips that would ensure that you don't have a hard time as you ascend and descend these mighty mountains.
Train Your Body – Ascending these mighty mountains might seem like an adventure but it can quickly turn into a nightmare if your body isn't prepared for the trek. You can try running, walking, and swimming to prepare your mind and body. Also, you should try taking the stairs instead of an elevator to prepare your legs for the upcoming trek.
Layer Up – When you are climbing these mountains weather can be unpredictable and therefore you want to ensure that you have layers of clothing that can help you maintain your body temperature.
Stay Hydrated – Always carry a bottle of water that can keep you hydrated as you walk through these tough terrains and landscapes. This way you can reduce plastic wastage and always have water when you need to sip some.
Be Open and Kind – As you navigate through the charming villages on these treks you might witness spectacles that are culturally different from yours. Be mentally prepared to greet the village people and others that are kind to you.
Enjoy the Trip – When you are trekking with a group of people you can always make the most of your time and ensure that you enjoy the trek even if there are certain challenges as you climb up the terrain and the climate becomes difficult.