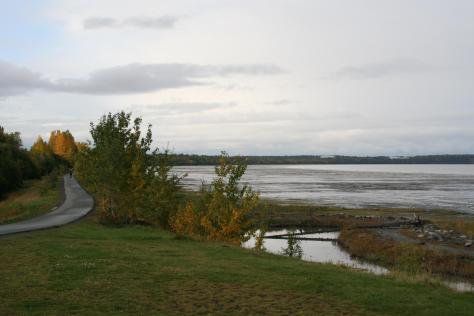 It won't come as a surprise to hear that the greatest resource that Anchorage has for its visitors is the nearby bounty of nature. The city is a short drive away from fantastic ski areas, hiking trails and national parks. With these options there will be a lot of impetus to step away from the city, but Anchorage itself is a great city with plenty of different ways to spend time. Some of the best things to do in Anchorage include.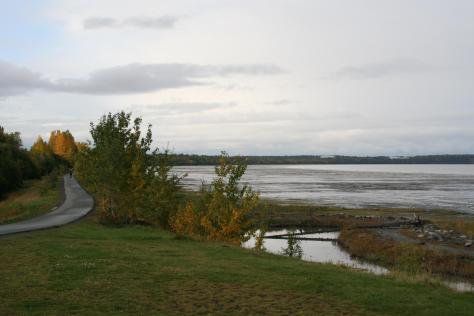 Tony Knowles Coastal Trail 
The Tony Knowles Coastal Trail encompasses 13 miles of twisting path through downtown Anchorage to Kincaid Park. The path is wonderful for roller blading, biking, skiing and just taking a stroll as it has lovely views. Keep your eyes peeled for the chance to see beluga whales while walking past Cook Inlet and mouse inside of Kincaid Park. Give yourself several hours to complete the trail and be sure to wear comfortable footwear.
Anchorage Museum
625 C St | Anchorage
A great opportunity to connect yourself to the history of Alaska is to head down to the Anchorage Museum. The museum has exhibits that discuss local wild life and topography, native culture and Alaskan history and art. Visitors call the museum world class and in particular heap praise on to the Smithsonian Arctic research wing and the Alaskan history exhibits. The Anchorage Museum is open each day from 9 am to 6 pm with admission running at $12 dollars for adults.
Chugach State Park
A sprawling and massive national park Chugach State Park is the third largest park of its kind in the country. The expanse of the park includes half a million acres of hiking trails, ski areas, rock climbing and real wild life habitats. Just 18 miles of east of downtown Anchorage Chugach is a great place to taste some of untouched Alaskan wilderness. There are countless days worth of hikes for all ability and fitness levels. There are also guided tours that take people to all of the most loved spots in the park. Many visitors to Alaska as far as to say it is more important to spend time at Chugach over Anchorage as the must have Alaskan experience.