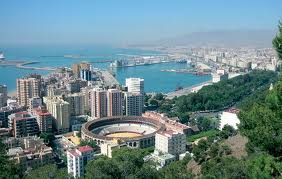 Malaga is a fantastic travel destination, as it is not far from the UK in terms of flight time, but has a wide range of cultural activities on offer. With this in mind there are myriad reasons why you might be flying to the Spanish city with Monarch Airlines and for each of these you will need a restaurant recommendation.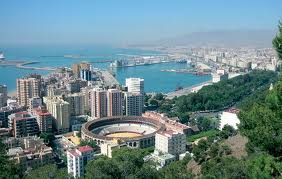 After all, if you are just passing through on the way to the Costas or heading inland to sample the delights of Cordoba, you will need something quick and tasty that doesn't break the bank. Perhaps you are in Malaga for a holiday to celebrate a milestone birthday or an anniversary. In that case you will want something a bit more special.
Read on to find out the best places to dine whatever the occasion.
Meson Cortijo de Pepe
Let's start off with the bargain option – this is the place to go if you want to get a quick bite before moving on or need to fill up ahead of visiting the Picasso Museum, which is conveniently located nearby. Meson Cortijo de Pepe is situated right on Plaza de la Merced, which is right at the heart of the city for many Malaguenos.
Here you can get plates of tapas from as little as £2 and what is more, they are traditional and tasty too. Montaditos de lomo – pork rolls served hot are a particular speciality- with stuffed aubergines also well received and a number of salads.
Lechuga
To step it up slightly, but still on the relatively cheap side you only need to cross the square to get to Lechuga. Benefitting from its position on Plaza de la Merced this establishment specialises in salads and tapas with a real emphasis on fresh produce.
Rabbit food this is not, however, as Serrano ham, chick peas, smoked salmon and a wide selection of Spanish cheeses are used to great effect to create innovative and tasty dishes. This place is a real find for anyone looking to eat healthily and still eat well.
Maricuchi
This restaurant can be found on Pedregalejo Beach and while it is more expensive than the previous suggestions, it still offers great value for money. That is because you will be presented with huge platters of prawns and barbecued sardines straight out of the sea.
If seafood is your thing then this is the place to get your fill within sight of the location where it was caught. Nobody stands on ceremony here as everyone tucks in with their hands and makes a joyful mess.
Manducare
If you have a special occasion to celebrate, it's your final night in Malaga or you just fancy splashing out then head to the port area of the city. Here you will find Manducare, which can get busy, so you may wish to book a table in advance.
Its contemporary take on some traditional Andalucian classics has made it popular with locals and visitors alike. Fish features on the menu, but is not the dominant theme as many interesting ingredients are combined to make really scrumptious options.
If your budget can't stretch to an all-out meal at Manducare or you just aren't quite hungry enough, sit at the bar and enjoy a few plates of tapas. It is difficult to find better anywhere in Malaga and you are bound to find a good wine to wash it down with.