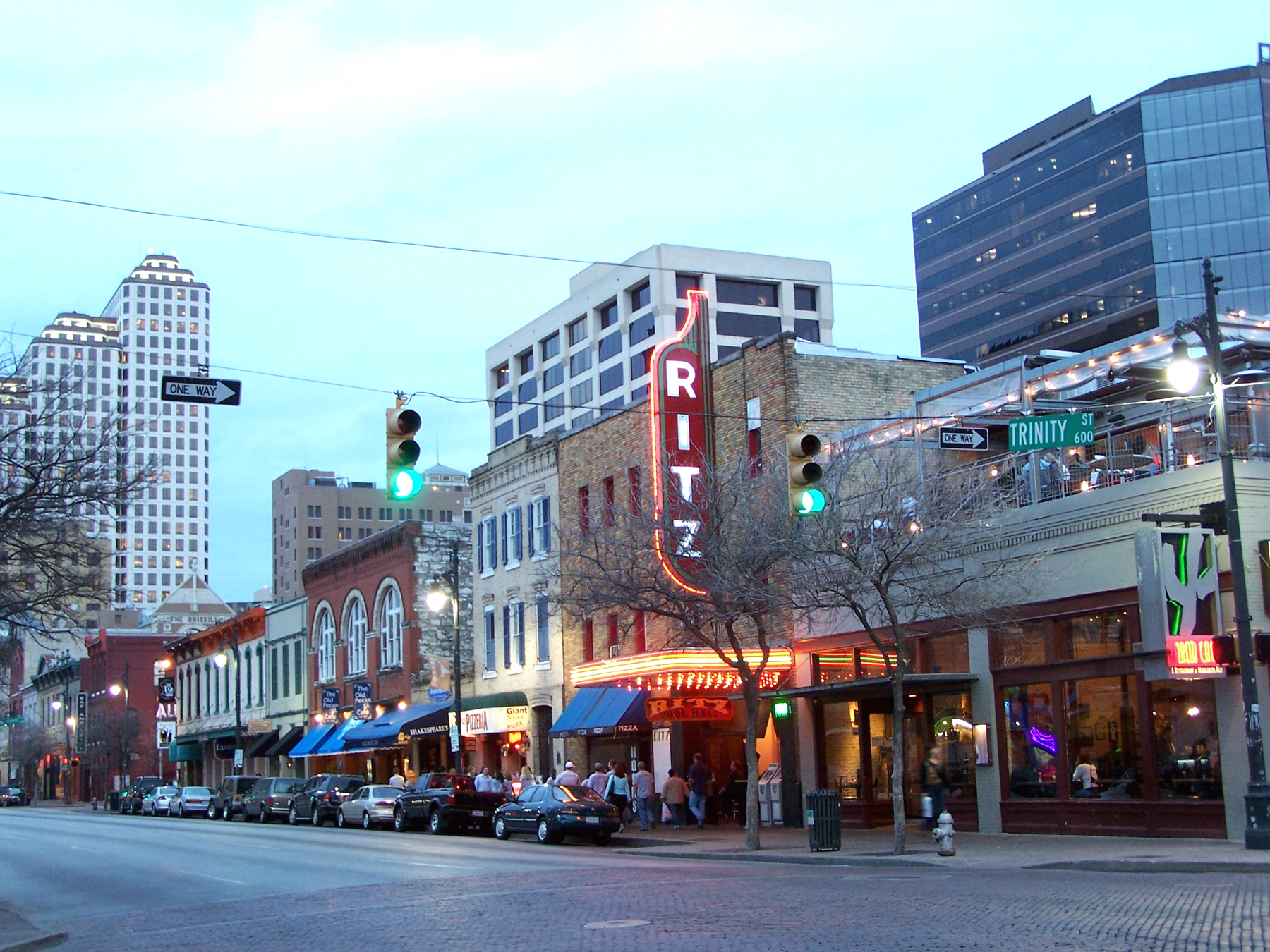 Austin is a city filled with different activities for all ages. For some time now, seen as one of the hippest cities in the United States, Austin is known for having a great live music scene as well as arts community. An interesting little bastion of liberality other wise a conservative state Austin has got the attention of many people looking for an alternative and alternate spot to go on a vacation. Filled with natural attraction as well as great galleries Austin has something for everybody. Things to do in Austin include:
In a city touted as the live music capital of the world people flock to 6th street to discover some up and coming talent. Since the 1970's 6th street, after a massive restoration project to revive the area, 6th street has been the hub of the Austin music scene. Presently the street buzzes with activity at the surrounding shops, restaurants, bars, and many a live music venue. The comparison has been made between 6th street and Bourbon Street in New Orleans. There are venues that cater to all tastes from dive bars all the way up. On Friday and Saturday car traffic is restricted allowing people to walk anywhere on the street.
Austin's Bats 
Experts say that Austin is home to the largest urban population of bats in North America. Every spring bats migrate from central Mexico and settle under the Congress Avenue Bridge to give birth and raise their offspring. By August there are thousands of bats and their youth flying around the city eating the pesky insects they find. Seeing all the bats flying together at night is both impressive and a little bit ominous.
Zilker Park 
Across the river from Down Town Austin is the beloved 347 acre Zilker Park. Zilker Park houses many of the city's best attractions from art museums to swimming holes along with plenty of athletic fields and open spaces for walking and throwing around a ball. Visitors to the park have always praised it for the varied activities that can be done there like canoeing, swimming or even trying to dig up fossils at the Austin Nature and Science Centre Dino pit. Exploring all that the park has to offer can take up as much as two days. Art lovers can look at works held in the Umlauf Sculpture Garden & Museum while nature lovers can walk amongst the brightly coloured flowers in Zilker Botanical Gardens. Once you have heated up from a day of wandering cool down at Barton Springs Pool.