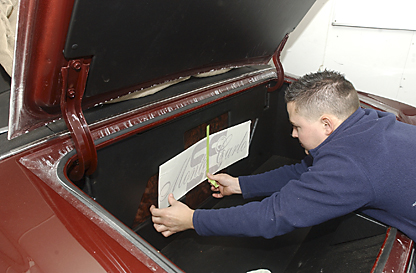 A car is an expensive thing. Once you factor in the cost of buying the thing, filling it with fuel and maintaining it, the figure can be many thousands of pounds. Having made such an investment, you'll want to be sure that you've got the greatest bang for your buck. Your car will be far easier and more pleasurable to own if you equip it with the right accessories. These items needn't be fantastically expensive; with just a few simple additions, you'll be well on your way to motoring bliss.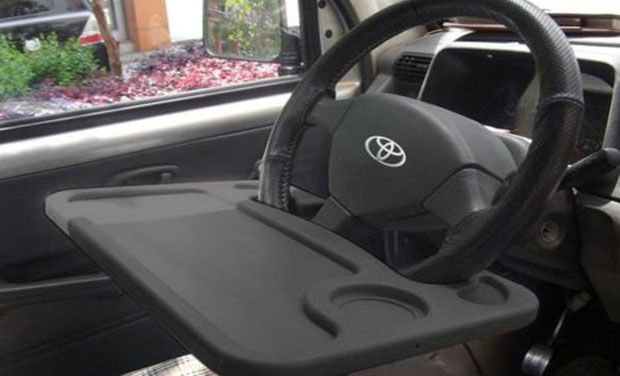 Let's take a look at a few of them, shall we?
Boot liner
If you've ever transported something dirty in your car – whether it be a bike, a pair of boots or a large dog – then you'll be familiar with the stress of having your interior coated with dirt and grime. With the help of a boot liner, you'll be able to ensure that your car boot is given some level of protection against said dirt and grime. A boot liner is designed to sit within your boot, protecting it against dirt
Boot liners come in a variety of different forms. There are those which are designed as a one-size-fits-all solution, and there are those which are made to measure a given model of car. Though the former are almost always cheaper, this cheapness tends to become obvious after just a few weeks of heavy use. Stray dirt, dog hairs and saliva will find their way through the cracks, and your boot will begin to get a little bit dirty.
A made-to-measure boot liner, on the other hand, will be far more substantial and long-lasting. If you've invested a lot in a car, then it makes sense to make a proportional investment in a boot liner – the investment will likely pay for itself in terms of valet costs, and protection of resale value. A Hatchbag car boot liner will provide all of the protection you require – whether you've looking for a Ford, BMW or VW boot liner, you'll find something suitable amongst their catalogue.
Vacuum cleaner
Of course, it's not just your boot that's vulnerable to stray dirt particles. Every time you step into your car, you're spreading tiny little pieces of dirt. These might be the crumbs you have in your pocket, the fibres from your clothes, loose pieces of hair and dead skin particles. No matter how diligent your attempts to prevent these stray pieces of detritus from falling into your car, you'll need to occasionally give it a once-over with a vacuum cleaner.
This is one area where it makes sense to invest in a powerful item – you won't regret it when the job is done in a fraction of the time, and with a fraction of the stress. Fortunately, hand-held cleaners are now incredibly powerful – and once you've secured yourself one, you'll be able to put it to good use around the house, too.
Phone holder
With mobile handsets becoming increasingly powerful, purpose-built satnav systems are beginning to be phased out. If your car doesn't come equipped with a navigation system, then it may be tempting to try to navigate to a new place using only your phone. But doing so is inherently hazardous. You might hold your phone up so that you can see it, but this practice will divert your attention from the road. You might occasionally glance down to where your phone is perched in a drinks holder, but this, too, will end up causing a dangerous distraction.
Save yourself the trouble of this by attaching your phone to a specially-made holder. These can attach either to your windscreen or to the dashboard, and will allow you to position your phone at eye-level, thereby minimising any potential for distraction.
Road Map
As we've seen, phone-based satellite navigation systems have exploded in popularity in recent years. But relying solely on this technology is inadvisable. If you're travelling to a new and unfamiliar place, then you'll want something that isn't going to lose signal, run out of battery, or be smashed to pieces when dropped. With a physical book of maps of the UK, you'll have something to rely upon in desperate times.
Spare tyre and jumper cables
First, let's consider the essentials: a spare tyre and a set of jumper cables. Of course, we all hope that we never have to use these items. But at the same time, we're all incredibly grateful that we remembered to pack them when the time comes to use them.