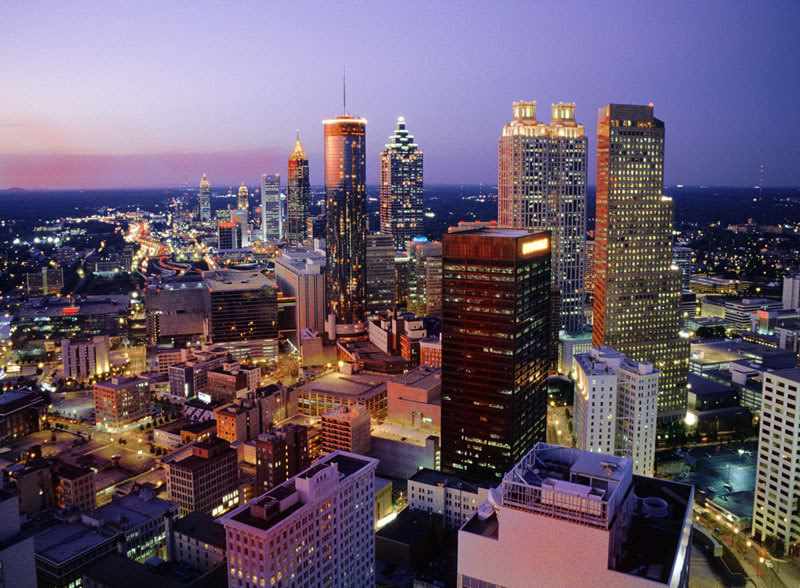 Atlanta is a city that is rather sprawling and is based upon different neighborhoods or sections of the city. Nights range out across Atlanta's Midtown, Buckhead neighborhood, the Old Fourth Ward, and Virginia Highland. This guide to Atlanta's bars looks to highlight these parts of the city and showcase the bars that make them up.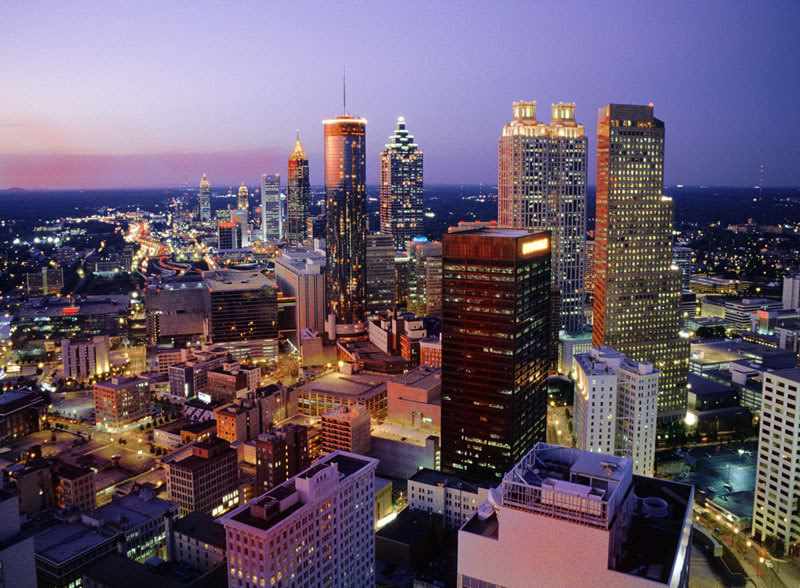 Midtown
Midtown is one of Atlanta's most popular areas for bars. Very walk able midtown is also a great place to slip into a restaurant first then head forth into a night of drinking. If you're looking for a relaxed bar to chill out in and chat a few options include: Tap, which has a great beer selection, Steamhouse lounge – a dive bar that has made a name for itself by the oysters they serve, Front Page News – a great summer patio that serves Cajun style classics, or RiRa – an Irish pub with live music.
Buckhead
Buckhead has long been the place when it has come to partying in Atlanta. In recent years, as the result of a city crack down, many of its countless bars have been shut down. Still though, Buckhead has plenty of options for a night out. A couple of Buckhead's bars include: Johnny's Hideaway – known to the locals as the "cougars den", Divan – a hookah lounge, Fado – an Irish pub, and Cellar 56 – a wine bar. There's a whole slew of good dive bars in the area too like: Five Paces inn, Park Bench, or Churchills. Just around the corner from Buckhead you will find the Lindbergh Centre area which has the Gold Room – a popular dance club, Tongue and Groove – another dance club, and Taco Mac – a massive sports bars that has a great selection of beers.
Old Fourth Ward 
The Old Fourth Ward is a departure from dance clubs and mainstream bars in Atlanta. In recent years it has emerged as a hip, alternative for night lifers looking for something else. A bit of a hipster scene the Old Fourth ward now has cozy, original bars dotting all over it. A few of the best spots around here in clued Sister Lousa's Church of the Living Room and Ping Pong Emporium and Sound Table – which is a restaurant by day and a dance bar by night.
Virginia Highland
Virginia Highland is really popular with the college students and has a real college town feel to it. 20 something graduates love to come down here too, and this section of town appeals Emroy Students. A few of the bars that are popular around here include: Hand in Hand, Dark Horse, Neighbors, Atkins Park. All of these bars have great prices on pitchers. If you want some live music check out Blind Willie's for jazz and blues or 10 High which puts on bands most nights.