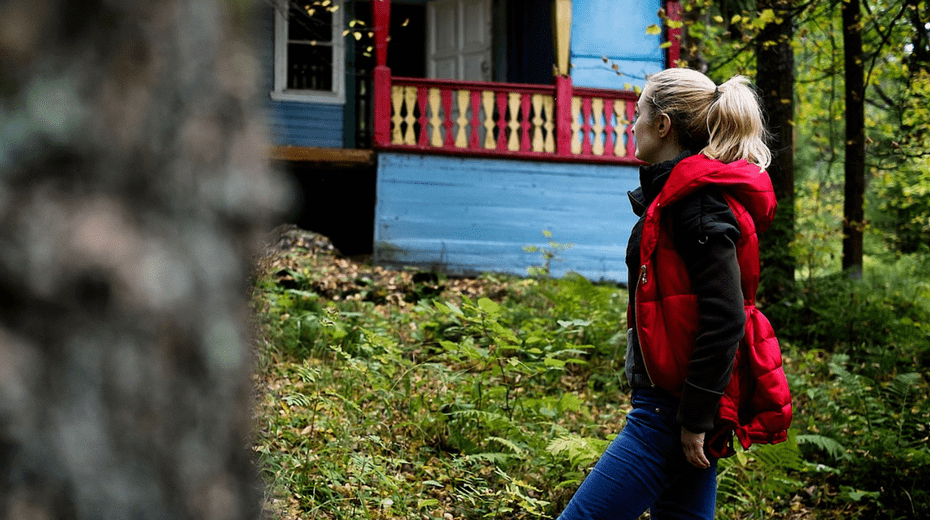 When traveling, comfort, style, and security should always be your top priorities. And what better way to achieve all three than with a travel vest? A reliable travel vest will keep you organized and prepared for anything from hiking in the mountains to sightseeing around town. In this article, we'll introduce some of the top options for men and women on the market and give tips on choosing one that meets your needs and styling it to look and feel your best while away on adventures. So if you want to look and feel great on your next journey, keep reading!
Top Travel Vests for Men and Women
When selecting a travel vest, there are plenty of choices available. To help narrow down your choices, we've compiled an overview of some of the top travel vests for both men and women. These vests boast various features like lightweight materials that breathe, plenty of pockets for storage needs, and much more – all at great prices!
1. Columbia Silver Ridge Vest
The Columbia Silver Ridge Vest is a popular choice for both men and women alike. Crafted with nylon and polyester, it's lightweight, quick-drying, and offers UPF 50 sun protection. Plus, there are plenty of pockets – including one zippered chest pocket and multiple hand pockets – so you can keep your essentials close at hand. Customers have praised its comfort, durability, and functionality.
2. SCOTTeVEST Featherweight Vest
The SCOTTeVEST Featherweight Vest is the perfect solution for those who want to carry a lot of gear without feeling burdened. This vest boasts 16 pockets, including one large back pocket that can fit tablets or small laptops, plus lightweight, breathable fabric which wicks away moisture and dries quickly. Customers love its versatility and adaptability in various settings.
3. North Face Aconcagua Vest
The North Face Aconcagua Vest is an attractive and functional choice for those seeking warmth in colder climates. Crafted with polyester and nylon materials, it boasts a water-repellent finish to keep you dry during wet conditions. Plus, its soft brushed collar lining adds extra comfort and warmth too. Customers have praised its high-quality construction as well as a flattering fit.
4. Eddie Bauer Voyager II Travel Vest
The Eddie Bauer Voyager II Travel Vest is ideal for those requiring plenty of pockets and storage capacity. It boasts 10 pockets, including a large zippered pocket on the back that can fit a tablet or small laptop. Crafted with nylon and spandex blend, this vest feels stretchy yet comfortable to wear all day long. Customers have praised both its functionality and stylish appearance when hiking or trekking.
How to Choose the Right Travel Vest for You
Now that you understand some of the top travel vest options available, how do you decide which one best suits your needs? Here are some factors to take into account when selecting a travel vest:
1. Materials
Look for a lightweight, breathable vest such as nylon or polyester blends. These will keep you cool and comfortable even in hot climates. Additionally, water-resistant or water-repellent vests may be beneficial if traveling through wet conditions.
2. Pockets and Storage
Think carefully about how many pockets you'll need and what items will be stored inside them. For heavier loads, look for a vest with multiple pockets, including one large one for tablets or small laptops. Likewise, if carrying valuables like passports or wallets, opt for one with zippered closures to increase security.
3. Fit and Comfort
When purchasing a vest, ensure it fits properly and is comfortable to wear for extended periods. Look for vests with adjustable straps or drawstrings so you can customize the fit. Additionally, consider vests with soft lining or padded shoulders for additional comfort.
4. Style
Consider the style of vest you select and how it will complement other items in your suitcase. Additionally, check for vests with various colors or patterns to add variety to your travel outfits.
5. Price
Finally, consider the vest's price and how it fits into your budget. While investing in high-quality gear that will last multiple trips is important, only overspend if you don't have to. Look for vests with all the desired features at a cost-effective price point that works within your budget.
Tips for Styling Your Travel Vest
Travel vests can be an indispensable and stylish piece of your travel wardrobe. Here are some styling tips for styling your vest:
1. Layering
Layer it over a long-sleeved shirt or lightweight sweater for a stylish travel vest. Not only will this keep you warm on cooler days, but it will also add visual interest to your ensemble. Alternatively, try layering the vest over a t-shirt or tank top for a more casual look.
2. Accessorizing
Mix up your travel vest by adding a scarf or statement necklace for color and texture. You could also don some hats and sunglasses to provide extra sun protection while adding to the style of your look.
3. Mix and Match for a Casual Look
Feel free to mix and match your travel vest with different pieces in your wardrobe. Try pairing it with jeans or leggings for a more relaxed vibe, or dress it up for more formal events by adding it to a skirt or dress pants.
4. Choosing the Right Footwear
Choose the appropriate Footwear to complete your travel vest look. For a casual aesthetic, pair it with sneakers or sandals; for more formal attire, select dress shoes or boots.
5. Playing with Color
Feel free to get creative when styling your travel vest. Choose a bold color or pattern for some visual interest, or stick with neutral tones and let other accessories do all the talking.
Conclusion
Travel vests can be a practical and stylish addition to your wardrobe. When selecting one, consider materials, pockets, fit, style, and price to find one that meets your needs. When styling it up for travels, experiment with layering, accessorizing, mixing and matching pieces together, and selecting Footwear with vibrant colors. These tips will help create versatile, comfortable, and fashionable looks!