Kuala Lumpur, Malaysia is one of the most visited destinations in all of Southeast Asia. It boasts of man-made wonders and natural treasures that you'll definitely love. Simply put, from the moment you arrive in this one of a kind city, you'll never experience a dull moment.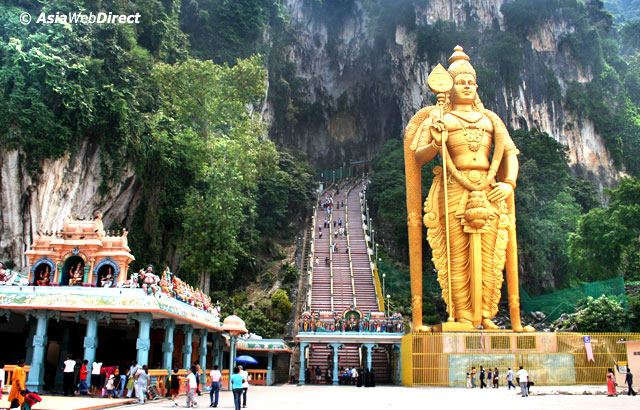 So book your flights to Kuala Lumpur that are available on affordable rates and get ready for fun-filled adventure that you'll never forget. Among the activities that you can enjoy while there are as follows:
Visit the Petronas Twin Towers
One of the tallest twin towers in the world (452 metres), the Petronas Twin Towers are Kuala Lumpur's most iconic buildings. In fact, it is heralded by many as the city's national landmark and a representation of national pride.
If you're brave enough, dare yourself to visit the 88th floor and experience an exhilarating view that you'll never find elsewhere.
Experience the beauty of nature
Despite its modern characteristic, Kuala Lumpur still makes it a point to preserve the beauty of nature. If you're an outgoing individual who wants to experience the glamour of the outdoors you can visit the Forest Research Institute of Malaysia which is located a couple of miles from the city centre.
This man-made forest was established in the early 20th century and it is flocked by countless tourists from all over the world to hike, mountain bike, and take pictures of native birds. Its paths are well taken care of and you'll definitely have a grand time sightseeing and experiencing over 15,000 species of fauna and flora.
Indulge in eastern delicacies
Kuala Lumpur is a city of multicultural diversities which can be seen in the delicacies and food that are served there. Challenge yourself and visit the Chow Kit area and the night food markets and indulge in mouth-watering food that will tickle your taste buds.
Summing up
Aside from the abovementioned activities, there are so many beautiful and popular attractions as well as activities that you can engage in while having your Kuala Lumpur vacation. With this in mind, you might want to make sure that your itinerary is carefully planned to make sure that you'll make the most of your holiday break.