Is it time to use up the rest of your vacation days and jet off somewhere exotic? Lucky you! You've got plenty of great travel destinations to choose from…so it may be hard to narrow down your list. Fear not, your choice is about to get a whole lot easier. Have you thought about looking into Lanzarote flights and living up the island life? This Spanish island is part of the Canary Islands, which are located in the Atlantic Ocean, off the coast of Africa. Known for its remarkable natural beauty and rich local culture, there are plenty of sights and attractions to keep you busy. Here are just a few of the things you can do on your Lanzarote vacation!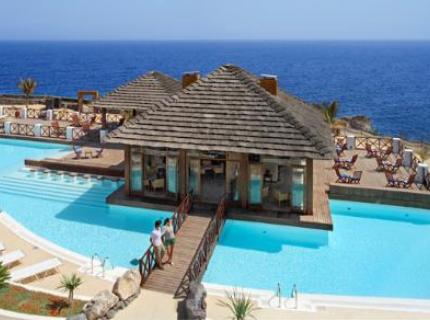 Plan a Visit To The Timanfaya National Park
One of the things that Lanzarote is known for is the volcanic history of the island. During the 18th and early 19th centuries, a series of volcanic eruptions that occurred. In fact, over thirty volcanoes erupted over a span of just six years. The result was fire, smoke, ash, and magma burying villages and impacting many areas of the island. Now, nearly a quarter of the island is covered with volcanic rocks, layers of ash, and solidified lava. The best place to see this up close and personal is at the Timanfaya National Park. There is a museum with rocks and artefacts, as well as a camel ride and a tour of the area. The tour lasts for about 40 minutes and provides visitors with a unique look at the landscape that includes a glimpse down into craters and lava tubes. To top it all off, enjoy a meal at the El Diablo Restaurant to really make a day of it!
Spend The Day Relaxing On One Of The Many Beaches
Another thing that Lanzarote is known for has to be the incredible weather. Some things you can expect during your trip are warm temperatures and plenty of sunshine. It is no wonder beaches are so popular amongst residents and travellers alike! If you're ready to unwind and work on your tan, be sure to spend a day (or two) relaxing on one of the many beaches that Lanzarote has on offer. With white sand, impressive cliffs, and plenty of waves, you'll be able to enjoy the views as well as all of that sun. Some of the most popular beaches include: Playa Los Pocillos, Playa Blanca, Papagayo, and Playa de las Coloradas. Wherever you stay on the island, you won't have much trouble finding a place to lie out!
Head To The Capitol City of Arrecife
Missing city life? Don't worry…you can still enjoy all of the hustle and bustle by heading over to the capitol city. Arrecife is a cosmopolitan city that has gone from fishing village to a fantastic shopping destination. With high-end and affordable shops and boutiques filling street after street, you can count on one thing and one thing only: your suitcase won't be coming back empty! In addition to all of the boutiques, you can also find a shopping centre, as well as plenty of restaurants to enjoy.
If you haven't given much thought to Lanzarote, it might be time to change your thinking! Why? There are so many extraordinary things to see and do on the island. It is time to add this tourist hot spot to your list.