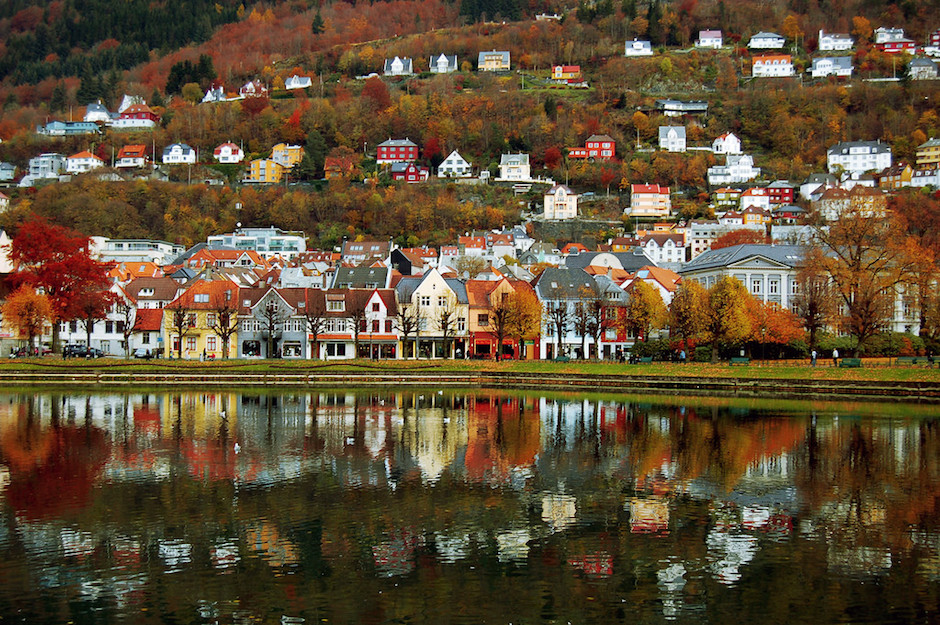 The Scandinavian country of Norway has always been a popular choice among tourists for its incredible beauty. Surrounded by unadulterated nature, Norway is a country which will awe you at every step with all it has to offer. Starting from a plethora of magnificent fjords to forest-rich mountains, from incredible cities to calm and quaint villages, Norway is a place where you can get it all. And with its capital Oslo being listed as Best in Travel for 2018 by Lonely Planet, a trip to Norway should be a must for everyone who is yet to visit this incredible country. There are simply so many wonderful things to explore, that Norway Tour are always full of exciting and memorable moments.
What you can expect
If you are visiting Norway for the first time, you can be sure to be blown away by the beauty you are about to witness. You will get to wander through the roads of some beautiful Norwegian villages, walk around the busy city centers of beautiful cities set amidst unadulterated nature, have surreal experiences like watching the Northern Lights, taste some of the most beautiful food, have a vacation full of historic, cultural, aesthetical, gastronomical experiences and much, much more.
Places you must visit
Oslo
The capital of Norway, Oslo, is one of the cities which you must visit during your trip to Norway. This historic yet cosmopolitan city will surely be one of the highlights of your trip to Norway. Situated between the Oslofjord and beautiful lush-green hills, Oslo is bustling with a thriving gastronomic scene. Exploring the countless restaurants while you are in this city is a must. Also, the city is rich with cultural experiences and art galleries. The National Museum is a perfect place to start if you are interested in art-gazing. Also, remember to visit the Opera House and catch one of the various live performances happening in the city.
Bergen
Surrounded by seven mountains, Bergen is the second largest city in Norway. This 'gateway to the fjords' is located very close to some of the wildest and prettiest fjords you can find in Norway. Exploring these beautiful fjords is a must while you are here. This 900-years-old city has a very rich history and cultural heritage. You can catch a glimpse of the passed Viking Age while exploring the history of this city.
Flam
Situated right on the bank of Aurlandsfjord, the small village of Flam is famous worldwide for its natural beauty. Flam is mainly popular for its railway named Flamsbana or The Flam Railway. It was declared as the most incredible railway in the world in the year of 2014 by Lonely Planet. The village is also known for Rallarvegen, a bike-riding track which is considered to be one of the most scene bike-rides in the world.
Activities you must do
Ride the Flamsbana
Flamsbana or the Flam Railway is considered to be one of the most incredible train rides you can take in this world. Starting from Flam, the ride takes you by the Aurlandsfjord to the top of the mountains surrounding Flam. The journey is filled with breathtakingly beautiful vistas of the fjords and the surrounding landscapes of the area. It is truly one of the most beautiful experiences that you can have while you are in Norway.
Explore the fjords
Norway is home to some of the most extra-ordinary fjords you can find anywhere in the world. Starting from Naeroyfjord, a UNESCO certified World Heritage Site in Oslofjord, Aurlandsfjord and many more, there are a ton of extraordinary fjords which you must explore while you are here.
See the Northern Lights
Due to its comparatively close proximity to the North Pole, Norway offers the rare opportunity of seeing the Northern Lights. And under no circumstances should you miss the opportunity of experiencing this nearly surreal event, if you travel to Norway. Take a trip to Tromso or Svalbard to witness this awe-strikingly beautiful natural phenomenon with your very own eyes.
Taste the food
Norwegian cities like Oslo, Bergen are famous for their thriving restaurant and cafe scene. Most of these new restaurants celebrate local ingredients and Norwegian food traditions. If you are a foodie, make sure you indulge in the gastronomical experience Norway has to offer.